IYSBrands is an e-commerce website that was registered on November 4, 2022. The store is hosted on the
Shopify platform
under the account name iysbrands-2059.myshopify.com. The publicly registered domain name for this store is
iysbrands.net
.
The store collects payments in the USD currency, and uses the English language setting for its website.
The store owner can be contacted via email at iysbrands555@gmail.comS
Note: This website, Merchant Genius, is not affiliated with IYSBrands. Please contact the store owner directly for any issues or questions pertaining to the online store.
Have questions or concerns about this merchant?
Launch FAQ
Sponsored Content
General Information on IYSBrands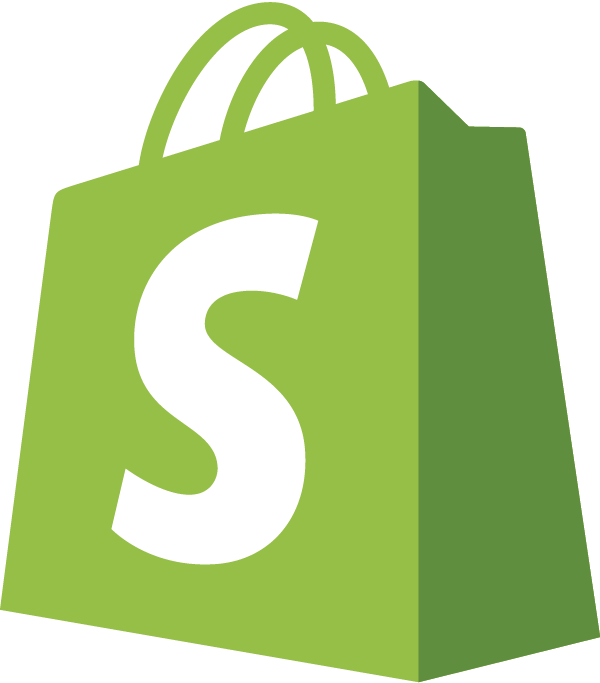 This store is hosted on Shopify


The store was registered on November 4, 2022


The store language setting is English

The store currency setting is USD

Contact Information for IYSBrands

iysbrands.net


iysbrands-2059.myshopify.com


iysbrands555@gmail.comS

9720505558
Sponsored Content
Products for Sale on IYSBrands
Soft Animal Cartoon Pillow Cushion Cute Fat Dog Cat
28cm cat | 9.99 USD
28cm dog | 9.99 USD
28cm totoro | 9.99 USD
28cm green | 9.99 USD
28cm pig | 9.99 USD
28cm dinosaur | 9.99 USD
28cm white | 9.99 USD
28cm brown | 9.99 USD
20cm white cat | 9.99 USD
20cm pig | 9.99 USD
20cm elephant | 9.99 USD
20cm panda | 9.99 USD
20cm dinosaur | 9.99 USD
20cm grey hamster | 9.99 USD
20cm blue bear | 9.99 USD
20cm brown hamster | 9.99 USD
20cm deer | 9.99 USD
30cm penguin | 9.99 USD
30cm frog | 9.99 USD
18cm white | 9.99 USD
25cm black | 9.99 USD
25cm grey | 9.99 USD
18cm brown | 9.99 USD
18cm black | 9.99 USD
18cm blue | 9.99 USD
25cm white | 9.99 USD
25cm orange | 9.99 USD
---
Adidog Fashion Dogs
Black / XS | 6.00 USD
Red / XS | 6.00 USD
Grey / XS | 6.00 USD
Blue / XS | 6.00 USD
Yellow / XS | 6.00 USD
Pink / XS | 6.00 USD
Light Blue / XS | 6.00 USD
Black / S | 6.00 USD
Red / S | 6.00 USD
Grey / S | 6.00 USD
Blue / S | 6.00 USD
Yellow / S | 6.00 USD
Pink / S | 6.00 USD
Light Blue / S | 6.00 USD
Black / M | 6.50 USD
Red / M | 6.50 USD
Grey / M | 6.50 USD
Blue / M | 6.50 USD
Yellow / M | 6.50 USD
Pink / M | 6.50 USD
Light Blue / M | 6.50 USD
Black / L | 8.00 USD
Red / L | 8.00 USD
Grey / L | 8.00 USD
Blue / L | 8.00 USD
Yellow / L | 8.00 USD
Pink / L | 8.00 USD
Light Blue / L | 8.00 USD
Black / XL | 9.00 USD
Red / XL | 9.00 USD
Grey / XL | 9.00 USD
Blue / XL | 9.00 USD
Yellow / XL | 9.00 USD
Pink / XL | 9.00 USD
Light Blue / XL | 9.00 USD
Black / XXL | 9.00 USD
Red / XXL | 9.00 USD
Grey / XXL | 9.00 USD
Blue / XXL | 9.00 USD
Yellow / XXL | 9.00 USD
Pink / XXL | 9.00 USD
Light Blue / XXL | 9.00 USD
---
Spring Dog Clothing
Black / S | 10.00 USD
Bright Yellow / S | 10.00 USD
Light Purple / S | 10.00 USD
Red / S | 10.00 USD
Navy Blue-B / S | 10.00 USD
Pink / S | 3.13 USD
Khaki / S | 10.00 USD
Bright Red / S | 10.00 USD
Yellow / S | 10.00 USD
Lake Blue / S | 10.00 USD
Navy Blue-A / S | 10.00 USD
Purple / S | 10.00 USD
Khaki-B / S | 10.00 USD
Black-B / S | 10.00 USD
Yellow-B / S | 10.00 USD
Black / M | 10.00 USD
Bright Yellow / M | 10.00 USD
Light Purple / M | 10.00 USD
Red / M | 10.00 USD
Navy Blue-B / M | 10.00 USD
Pink / M | 10.00 USD
Khaki / M | 10.00 USD
Bright Red / M | 10.00 USD
Yellow / M | 10.00 USD
Lake Blue / M | 10.00 USD
Navy Blue-A / M | 10.00 USD
Purple / M | 10.00 USD
Khaki-B / M | 10.00 USD
Black-B / M | 10.00 USD
Yellow-B / M | 10.00 USD
Black / L | 10.00 USD
Bright Yellow / L | 10.00 USD
Light Purple / L | 10.00 USD
Red / L | 10.00 USD
Navy Blue-B / L | 10.00 USD
Pink / L | 10.00 USD
Khaki / L | 10.00 USD
Bright Red / L | 10.00 USD
Yellow / L | 10.00 USD
Lake Blue / L | 10.00 USD
Navy Blue-A / L | 10.00 USD
Purple / L | 10.00 USD
Khaki-B / L | 10.00 USD
Black-B / L | 10.00 USD
Yellow-B / L | 10.00 USD
Black / XL | 10.00 USD
Bright Yellow / XL | 10.00 USD
Light Purple / XL | 10.00 USD
Red / XL | 10.00 USD
Navy Blue-B / XL | 10.00 USD
Pink / XL | 10.00 USD
Khaki / XL | 10.00 USD
Bright Red / XL | 10.00 USD
Yellow / XL | 10.00 USD
Lake Blue / XL | 10.00 USD
Navy Blue-A / XL | 10.00 USD
Purple / XL | 10.00 USD
Khaki-B / XL | 10.00 USD
Black-B / XL | 10.00 USD
Yellow-B / XL | 10.00 USD
Black / XXL | 10.00 USD
Bright Yellow / XXL | 10.00 USD
Light Purple / XXL | 10.00 USD
Red / XXL | 10.00 USD
Navy Blue-B / XXL | 10.00 USD
Pink / XXL | 10.00 USD
Khaki / XXL | 10.00 USD
Bright Red / XXL | 10.00 USD
Yellow / XXL | 10.00 USD
Lake Blue / XXL | 10.00 USD
Navy Blue-A / XXL | 10.00 USD
Purple / XXL | 10.00 USD
Khaki-B / XXL | 10.00 USD
Black-B / XXL | 10.00 USD
Yellow-B / XXL | 10.00 USD
---
Lion Mane
Brown / S | 4.00 USD
Brown / M | 5.00 USD
Brown / L | 6.00 USD
---
Disney Fashion Dog
1 / S | 10.00 USD
2 / S | 10.00 USD
3 / S | 10.00 USD
4 / S | 10.00 USD
5 / S | 10.00 USD
6 / S | 10.00 USD
7 / S | 10.00 USD
8 / S | 10.00 USD
9 / S | 10.00 USD
10 / S | 10.00 USD
11 / S | 10.00 USD
12 / S | 10.00 USD
13 / S | 10.00 USD
14 / S | 10.00 USD
15 / S | 10.00 USD
1 / M | 10.00 USD
2 / M | 10.00 USD
3 / M | 10.00 USD
4 / M | 10.00 USD
5 / M | 10.00 USD
6 / M | 10.00 USD
7 / M | 10.00 USD
8 / M | 10.00 USD
9 / M | 10.00 USD
10 / M | 10.00 USD
11 / M | 10.00 USD
12 / M | 10.00 USD
13 / M | 10.00 USD
14 / M | 10.00 USD
15 / M | 10.00 USD
1 / L | 10.00 USD
2 / L | 10.00 USD
3 / L | 10.00 USD
4 / L | 10.00 USD
5 / L | 10.00 USD
6 / L | 10.00 USD
7 / L | 10.00 USD
8 / L | 10.00 USD
9 / L | 10.00 USD
10 / L | 10.00 USD
11 / L | 10.00 USD
12 / L | 10.00 USD
13 / L | 10.00 USD
14 / L | 10.00 USD
15 / L | 10.00 USD
1 / XL | 10.00 USD
2 / XL | 10.00 USD
3 / XL | 10.00 USD
4 / XL | 10.00 USD
5 / XL | 10.00 USD
6 / XL | 10.00 USD
7 / XL | 10.00 USD
8 / XL | 10.00 USD
9 / XL | 10.00 USD
10 / XL | 10.00 USD
11 / XL | 10.00 USD
12 / XL | 10.00 USD
13 / XL | 10.00 USD
14 / XL | 10.00 USD
15 / XL | 10.00 USD
1 / XXL | 10.00 USD
2 / XXL | 10.00 USD
3 / XXL | 10.00 USD
4 / XXL | 10.00 USD
5 / XXL | 10.00 USD
6 / XXL | 10.00 USD
7 / XXL | 10.00 USD
8 / XXL | 10.00 USD
9 / XXL | 10.00 USD
10 / XXL | 10.00 USD
11 / XXL | 10.00 USD
12 / XXL | 10.00 USD
13 / XXL | 10.00 USD
14 / XXL | 10.00 USD
15 / XXL | 10.00 USD
---
Fashion Bird Cage
1 | 4.00 USD
2 | 4.00 USD
3 | 4.00 USD
5 | 4.00 USD
6 | 4.00 USD
7 | 4.00 USD
---
Luxury Pet Hoodie
Red / S 1.5-2.5KG | 8.00 USD
black / S 1.5-2.5KG | 8.00 USD
Red / M 2.5-4KG | 9.50 USD
black / M 2.5-4KG | 9.50 USD
Red / L 3.5-4.5KG | 10.00 USD
black / L 3.5-4.5KG | 10.00 USD
Red / XL 4.5-6KG | 11.00 USD
black / XL 4.5-6KG | 11.00 USD
Red / 2XL 6-9KG | 13.00 USD
black / 2XL 6-9KG | 13.00 USD
Red / 3XL 9-11KG | 15.00 USD
black / 3XL 9-11KG | 15.00 USD
Red / 4XL11-12.5KG | 16.00 USD
black / 4XL11-12.5KG | 16.00 USD
---
Mickey Collection Dogs
1 / S | 7.00 USD
2 / S | 7.00 USD
3 / S | 7.00 USD
4 / S | 7.00 USD
5 / S | 7.00 USD
6 / S | 7.00 USD
7 / S | 7.00 USD
8 / S | 7.00 USD
9 / S | 7.00 USD
10 / S | 7.00 USD
11 / S | 7.00 USD
12 / S | 7.00 USD
13 / S | 7.00 USD
14 / S | 7.00 USD
15 / S | 7.00 USD
1 / M | 7.99 USD
2 / M | 7.99 USD
3 / M | 7.99 USD
4 / M | 7.99 USD
5 / M | 7.99 USD
6 / M | 7.99 USD
7 / M | 7.99 USD
8 / M | 7.99 USD
9 / M | 7.99 USD
10 / M | 7.99 USD
11 / M | 7.99 USD
12 / M | 7.99 USD
13 / M | 7.99 USD
14 / M | 7.99 USD
15 / M | 7.99 USD
1 / L | 8.40 USD
2 / L | 8.40 USD
3 / L | 8.40 USD
4 / L | 8.40 USD
5 / L | 8.40 USD
6 / L | 8.40 USD
7 / L | 8.40 USD
8 / L | 8.40 USD
9 / L | 8.40 USD
10 / L | 8.40 USD
11 / L | 8.40 USD
12 / L | 8.40 USD
13 / L | 8.40 USD
14 / L | 8.40 USD
15 / L | 8.40 USD
1 / XL | 9.20 USD
2 / XL | 9.20 USD
3 / XL | 9.20 USD
4 / XL | 9.20 USD
5 / XL | 9.20 USD
6 / XL | 9.20 USD
7 / XL | 9.20 USD
8 / XL | 9.20 USD
9 / XL | 9.20 USD
10 / XL | 9.20 USD
11 / XL | 9.20 USD
12 / XL | 9.20 USD
13 / XL | 9.20 USD
14 / XL | 9.20 USD
15 / XL | 9.20 USD
1 / XXL | 10.00 USD
2 / XXL | 10.00 USD
3 / XXL | 10.00 USD
4 / XXL | 10.00 USD
5 / XXL | 10.00 USD
6 / XXL | 10.00 USD
7 / XXL | 10.00 USD
8 / XXL | 10.00 USD
9 / XXL | 10.00 USD
10 / XXL | 10.00 USD
11 / XXL | 10.00 USD
12 / XXL | 10.00 USD
13 / XXL | 10.00 USD
14 / XXL | 10.00 USD
15 / XXL | 10.00 USD
---
Dog & Cat Bathroom Brush
Square Blue / As the pictures | 4.01 USD
Square Yellow / As the pictures | 4.01 USD
Square Pink / As the pictures | 4.01 USD
Heart-shaped Blue / As the pictures | 4.01 USD
Heart-shaped Yellow / As the pictures | 4.01 USD
Heart-shaped Pink / As the pictures | 4.01 USD
---
Dog Carrier
Black / S | 29.00 USD
Red / S | 29.00 USD
Grey / S | 29.00 USD
Blue / S | 29.00 USD
Black / M | 31.00 USD
Red / M | 31.00 USD
Grey / M | 31.00 USD
Blue / M | 31.00 USD
Black / L | 33.00 USD
Red / L | 33.00 USD
Grey / L | 33.00 USD
Blue / L | 33.00 USD
Black / XL | 35.00 USD
Red / XL | 35.00 USD
Grey / XL | 35.00 USD
Blue / XL | 35.00 USD
---
Dog Toy
Green / S-5cm | 5.00 USD
Yellow / S-5cm | 5.00 USD
Red / S-5cm | 5.00 USD
Lake Blue / S-5cm | 5.00 USD
Dark Blue / S-5cm | 5.00 USD
Orange / S-5cm | 5.00 USD
Green / M-6cm | 7.00 USD
Yellow / M-6cm | 7.00 USD
Red / M-6cm | 7.00 USD
Lake Blue / M-6cm | 7.00 USD
Dark Blue / M-6cm | 7.00 USD
Orange / M-6cm | 7.00 USD
Green / L-7cm | 11.00 USD
Yellow / L-7cm | 11.00 USD
Red / L-7cm | 11.00 USD
Lake Blue / L-7cm | 11.00 USD
Dark Blue / L-7cm | 11.00 USD
Orange / L-7cm | 11.00 USD
---
LED Glowing Dog Collar
Green Button Battery / XS Neck 28-38 CM / China | 14.00 USD
Orange USB Charging / XS Neck 28-38 CM / China | 14.00 USD
Green USB Charging / XS Neck 28-38 CM / China | 14.00 USD
Yellow ButtonBattery / XS Neck 28-38 CM / China | 14.00 USD
Yellow USB Charging / XS Neck 28-38 CM / China | 14.00 USD
Blue USB Charging / XS Neck 28-38 CM / China | 14.00 USD
Blue Button Battery / XS Neck 28-38 CM / China | 14.00 USD
Pink USB Charging / XS Neck 28-38 CM / China | 14.00 USD
Pink Button Battery / XS Neck 28-38 CM / China | 14.00 USD
Red Button Battery / XS Neck 28-38 CM / China | 4.63 USD
Red USB Charging / XS Neck 28-38 CM / China | 5.68 USD
Black Button Battery / XS Neck 28-38 CM / China | 4.63 USD
Black USB Charging / XS Neck 28-38 CM / China | 5.68 USD
Orange ButtonBattery / XS Neck 28-38 CM / China | 14.00 USD
Green Button Battery / S Neck 34-41 CM / China | 14.00 USD
Orange USB Charging / S Neck 34-41 CM / China | 14.00 USD
Green USB Charging / S Neck 34-41 CM / China | 14.00 USD
Yellow ButtonBattery / S Neck 34-41 CM / China | 14.00 USD
Yellow USB Charging / S Neck 34-41 CM / China | 14.00 USD
Blue USB Charging / S Neck 34-41 CM / China | 14.00 USD
Blue Button Battery / S Neck 34-41 CM / China | 14.00 USD
Pink USB Charging / S Neck 34-41 CM / China | 14.00 USD
Pink Button Battery / S Neck 34-41 CM / China | 14.00 USD
Red Button Battery / S Neck 34-41 CM / China | 14.00 USD
Red USB Charging / S Neck 34-41 CM / China | 14.00 USD
Black Button Battery / S Neck 34-41 CM / China | 14.00 USD
Black USB Charging / S Neck 34-41 CM / China | 14.00 USD
Orange ButtonBattery / S Neck 34-41 CM / China | 14.00 USD
Green Button Battery / M Neck 37-46 CM / China | 14.00 USD
Orange USB Charging / M Neck 37-46 CM / China | 14.00 USD
Green USB Charging / M Neck 37-46 CM / China | 14.00 USD
Yellow ButtonBattery / M Neck 37-46 CM / China | 14.00 USD
Yellow USB Charging / M Neck 37-46 CM / China | 14.00 USD
Blue USB Charging / M Neck 37-46 CM / China | 14.00 USD
Blue Button Battery / M Neck 37-46 CM / China | 14.00 USD
Pink USB Charging / M Neck 37-46 CM / China | 14.00 USD
Pink Button Battery / M Neck 37-46 CM / China | 14.00 USD
Red Button Battery / M Neck 37-46 CM / China | 14.00 USD
Red USB Charging / M Neck 37-46 CM / China | 14.00 USD
Black Button Battery / M Neck 37-46 CM / China | 14.00 USD
Black USB Charging / M Neck 37-46 CM / China | 14.00 USD
Orange ButtonBattery / M Neck 37-46 CM / China | 14.00 USD
Green Button Battery / L Neck 41-52 CM / China | 14.00 USD
Orange USB Charging / L Neck 41-52 CM / China | 14.00 USD
Green USB Charging / L Neck 41-52 CM / China | 14.00 USD
Yellow ButtonBattery / L Neck 41-52 CM / China | 14.00 USD
Yellow USB Charging / L Neck 41-52 CM / China | 14.00 USD
Blue USB Charging / L Neck 41-52 CM / China | 14.00 USD
Blue Button Battery / L Neck 41-52 CM / China | 14.00 USD
Pink USB Charging / L Neck 41-52 CM / China | 14.00 USD
Pink Button Battery / L Neck 41-52 CM / China | 14.00 USD
Red Button Battery / L Neck 41-52 CM / China | 14.00 USD
Red USB Charging / L Neck 41-52 CM / China | 14.00 USD
Black Button Battery / L Neck 41-52 CM / China | 14.00 USD
Black USB Charging / L Neck 41-52 CM / China | 14.00 USD
Orange ButtonBattery / L Neck 41-52 CM / China | 14.00 USD
Green Button Battery / XLNeck 42-56 CM / China | 14.00 USD
Orange USB Charging / XLNeck 42-56 CM / China | 14.00 USD
Green USB Charging / XLNeck 42-56 CM / China | 14.00 USD
Yellow ButtonBattery / XLNeck 42-56 CM / China | 14.00 USD
Yellow USB Charging / XLNeck 42-56 CM / China | 14.00 USD
Blue USB Charging / XLNeck 42-56 CM / China | 14.00 USD
Blue Button Battery / XLNeck 42-56 CM / China | 14.00 USD
Pink USB Charging / XLNeck 42-56 CM / China | 14.00 USD
Pink Button Battery / XLNeck 42-56 CM / China | 14.00 USD
Red Button Battery / XLNeck 42-56 CM / China | 14.00 USD
Red USB Charging / XLNeck 42-56 CM / China | 14.00 USD
Black Button Battery / XLNeck 42-56 CM / China | 14.00 USD
Black USB Charging / XLNeck 42-56 CM / China | 14.00 USD
Orange ButtonBattery / XLNeck 42-56 CM / China | 14.00 USD
Green Button Battery / XXL Neck 43-62 CM / China | 14.00 USD
Orange USB Charging / XXL Neck 43-62 CM / China | 14.00 USD
Green USB Charging / XXL Neck 43-62 CM / China | 14.00 USD
Yellow ButtonBattery / XXL Neck 43-62 CM / China | 14.00 USD
Yellow USB Charging / XXL Neck 43-62 CM / China | 14.00 USD
Blue USB Charging / XXL Neck 43-62 CM / China | 14.00 USD
Blue Button Battery / XXL Neck 43-62 CM / China | 14.00 USD
Pink USB Charging / XXL Neck 43-62 CM / China | 14.00 USD
Pink Button Battery / XXL Neck 43-62 CM / China | 14.00 USD
Red Button Battery / XXL Neck 43-62 CM / China | 14.00 USD
Red USB Charging / XXL Neck 43-62 CM / China | 14.00 USD
Black Button Battery / XXL Neck 43-62 CM / China | 14.00 USD
Black USB Charging / XXL Neck 43-62 CM / China | 14.00 USD
Orange ButtonBattery / XXL Neck 43-62 CM / China | 14.00 USD
---
Nail Clipper Scissors
Style 1 Blue / S | 9.00 USD
Style 1 Pink / S | 9.00 USD
Style 2 Blue / S | 9.00 USD
Style 2 Pink / S | 9.00 USD
Style 1 Blue / M | 9.00 USD
Style 1 Pink / M | 9.00 USD
Style 2 Blue / M | 9.00 USD
Style 2 Pink / M | 9.00 USD
---
Pet Automatic Feeder
Feeder / 3.5L | 27.00 USD
Feeder and Drinker / 3.5L | 42.00 USD
Drinker / 3.5L | 26.00 USD
---
Dog Jewerly For Collar
A1 | 6.00 USD
A2 | 6.00 USD
A3 | 6.00 USD
A4 | 6.00 USD
A5 | 6.00 USD
A6 | 6.00 USD
A7 | 6.00 USD
A8 | 6.00 USD
A9 | 6.00 USD
A10 | 6.00 USD
A11 | 6.00 USD
A12 | 6.00 USD
A13 | 6.00 USD
A14 | 6.00 USD
A15 | 6.00 USD
A16 | 6.00 USD
A17 | 6.00 USD
A18 | 6.00 USD
A19 | 6.00 USD
A20 | 6.00 USD
A21 | 6.00 USD
A22 | 6.00 USD
A23 | 6.00 USD
---
Cotton Toy For Dogs
Random | 9.00 USD
1 | 9.00 USD
2 | 9.00 USD
3 | 9.00 USD
4 | 9.00 USD
5 | 9.00 USD
6 | 9.00 USD
7 | 9.00 USD
8 | 9.00 USD
9 | 9.00 USD
10 | 9.00 USD
11 | 9.00 USD
12 | 9.00 USD
13 | 9.00 USD
---
Fashion Dress For Small Dogs
Blue / XS | 11.99 USD
Pink / XS | 11.99 USD
purple / XS | 11.99 USD
pink 1 / XS | 11.99 USD
Navy Blue / XS | 11.99 USD
yellow 1 / XS | 11.99 USD
Blue / S | 11.99 USD
Pink / S | 11.99 USD
purple / S | 11.99 USD
pink 1 / S | 11.99 USD
Navy Blue / S | 11.99 USD
yellow 1 / S | 11.99 USD
Blue / M | 11.99 USD
Pink / M | 11.99 USD
purple / M | 11.99 USD
pink 1 / M | 11.99 USD
Navy Blue / M | 11.99 USD
yellow 1 / M | 11.99 USD
Blue / L | 11.99 USD
Pink / L | 11.99 USD
purple / L | 11.99 USD
pink 1 / L | 11.99 USD
Navy Blue / L | 11.99 USD
yellow 1 / L | 11.99 USD
Blue / XL | 11.99 USD
Pink / XL | 11.99 USD
purple / XL | 11.99 USD
pink 1 / XL | 11.99 USD
Navy Blue / XL | 11.99 USD
yellow 1 / XL | 11.99 USD
Blue / XXL | 11.99 USD
Pink / XXL | 11.99 USD
purple / XXL | 11.99 USD
pink 1 / XXL | 11.99 USD
Navy Blue / XXL | 11.99 USD
yellow 1 / XXL | 11.99 USD
---
Cosplay Dog Clothes For Small Dogs
Pirate / S 0-3.5kg | 11.99 USD
Cowboy / S 0-3.5kg | 11.99 USD
Bachelor degree / S 0-3.5kg | 11.99 USD
Policemen / S 0-3.5kg | 11.99 USD
Doctor / S 0-3.5kg | 11.99 USD
Nurse / S 0-3.5kg | 11.99 USD
Sailor / S 0-3.5kg | 11.99 USD
Guitarist / S 0-3.5kg | 11.99 USD
Traffic police / S 0-3.5kg | 11.99 USD
Baseball player / S 0-3.5kg | 11.99 USD
Beer waiter / S 0-3.5kg | 11.99 USD
Onmyoji / S 0-3.5kg | 11.99 USD
Boxer / S 0-3.5kg | 11.99 USD
Princess / S 0-3.5kg | 11.99 USD
Eemperor / S 0-3.5kg | 11.99 USD
Warrior 1 / S 0-3.5kg | 11.99 USD
Warrior 2 / S 0-3.5kg | 11.99 USD
Pirate / M 3.5-5kg | 11.99 USD
Cowboy / M 3.5-5kg | 11.99 USD
Bachelor degree / M 3.5-5kg | 11.99 USD
Policemen / M 3.5-5kg | 11.99 USD
Doctor / M 3.5-5kg | 11.99 USD
Nurse / M 3.5-5kg | 11.99 USD
Sailor / M 3.5-5kg | 11.99 USD
Guitarist / M 3.5-5kg | 11.99 USD
Traffic police / M 3.5-5kg | 11.99 USD
Baseball player / M 3.5-5kg | 11.99 USD
Beer waiter / M 3.5-5kg | 11.99 USD
Onmyoji / M 3.5-5kg | 11.99 USD
Boxer / M 3.5-5kg | 11.99 USD
Princess / M 3.5-5kg | 11.99 USD
Eemperor / M 3.5-5kg | 11.99 USD
Warrior 1 / M 3.5-5kg | 11.99 USD
Warrior 2 / M 3.5-5kg | 11.99 USD
Pirate / L 5-7.5kg | 11.99 USD
Cowboy / L 5-7.5kg | 11.99 USD
Bachelor degree / L 5-7.5kg | 11.99 USD
Policemen / L 5-7.5kg | 11.99 USD
Doctor / L 5-7.5kg | 11.99 USD
Nurse / L 5-7.5kg | 11.99 USD
Sailor / L 5-7.5kg | 11.99 USD
Guitarist / L 5-7.5kg | 11.99 USD
Traffic police / L 5-7.5kg | 11.99 USD
Baseball player / L 5-7.5kg | 11.99 USD
Beer waiter / L 5-7.5kg | 11.99 USD
Onmyoji / L 5-7.5kg | 11.99 USD
Boxer / L 5-7.5kg | 11.99 USD
Princess / L 5-7.5kg | 11.99 USD
Eemperor / L 5-7.5kg | 11.99 USD
Warrior 1 / L 5-7.5kg | 11.99 USD
Warrior 2 / L 5-7.5kg | 11.99 USD
Pirate / XL 7.5-11kg | 11.99 USD
Cowboy / XL 7.5-11kg | 11.99 USD
Bachelor degree / XL 7.5-11kg | 11.99 USD
Policemen / XL 7.5-11kg | 11.99 USD
Doctor / XL 7.5-11kg | 11.99 USD
Nurse / XL 7.5-11kg | 11.99 USD
Sailor / XL 7.5-11kg | 11.99 USD
Guitarist / XL 7.5-11kg | 11.99 USD
Traffic police / XL 7.5-11kg | 11.99 USD
Baseball player / XL 7.5-11kg | 11.99 USD
Beer waiter / XL 7.5-11kg | 11.99 USD
Onmyoji / XL 7.5-11kg | 11.99 USD
Boxer / XL 7.5-11kg | 11.99 USD
Princess / XL 7.5-11kg | 11.99 USD
Eemperor / XL 7.5-11kg | 11.99 USD
Warrior 1 / XL 7.5-11kg | 11.99 USD
Warrior 2 / XL 7.5-11kg | 11.99 USD
---
Dog Raincoat (Small - 5XL)
blue / S | 12.99 USD
yellow / S | 12.99 USD
pink / S | 12.99 USD
orange / S | 12.99 USD
blue / M | 14.99 USD
yellow / M | 14.99 USD
pink / M | 14.99 USD
orange / M | 14.99 USD
blue / L | 16.99 USD
yellow / L | 16.99 USD
pink / L | 16.99 USD
orange / L | 16.99 USD
blue / XL | 19.99 USD
yellow / XL | 19.99 USD
pink / XL | 19.99 USD
orange / XL | 19.99 USD
blue / XXL | 19.99 USD
yellow / XXL | 19.99 USD
pink / XXL | 19.99 USD
orange / XXL | 19.99 USD
blue / XXXL | 22.99 USD
yellow / XXXL | 22.99 USD
pink / XXXL | 22.99 USD
orange / XXXL | 22.99 USD
blue / 4XL | 24.99 USD
yellow / 4XL | 24.99 USD
pink / 4XL | 24.99 USD
orange / 4XL | 24.99 USD
blue / 5XL | 27.99 USD
yellow / 5XL | 27.99 USD
pink / 5XL | 27.99 USD
orange / 5XL | 27.99 USD
---
Dog Hair Remover
silver comb | 8.99 USD
square blue | 12.99 USD
square pink | 12.99 USD
square grey | 12.99 USD
oval grey | 12.99 USD
oval blue | 12.99 USD
oval pink | 12.99 USD
oval green | 12.99 USD
---
Pet Hair Remover
Wood | 7.50 USD
Black Stainlesssteel | 7.50 USD
Red Stainless steel | 7.50 USD
Blue | 7.50 USD
Orange | 7.50 USD
Blue B | 7.50 USD
Orange B | 7.50 USD
Green | 7.50 USD
Sliver Stainlessteel | 7.50 USD
---
Pet Poop Picker
Blue | 9.99 USD
Black | 9.99 USD
yellow | 9.99 USD
purple | 9.99 USD
Pink | 9.99 USD
---
Dog Warm Cotton-padded Hoodie
Green / 3XL | 30.99 USD
Blue / 3XL | 30.99 USD
Purple / 3XL | 30.99 USD
Green / 4XL | 30.99 USD
Blue / 4XL | 30.99 USD
Purple / 4XL | 30.99 USD
Green / 5XL | 30.99 USD
Blue / 5XL | 30.99 USD
Purple / 5XL | 30.99 USD
Green / 6XL | 30.99 USD
Blue / 6XL | 30.99 USD
Purple / 6XL | 30.99 USD
Green / 7XL | 30.99 USD
Blue / 7XL | 30.99 USD
Purple / 7XL | 30.99 USD
---
HOOPET Pet dog toy
White / S | 6.42 USD
yellow / S | 6.88 USD
Chocolate / S | 5.57 USD
White / M | 7.44 USD
yellow / M | 8.73 USD
Chocolate / M | 7.09 USD
White / L | 8.94 USD
yellow / L | 14.81 USD
Chocolate / L | 8.98 USD
---
Electric Dog Training Collar Waterproof (Remote & Rechargeable)
01-ONLY Transmitter / US Plug | 25.99 USD
02-ONLY collar / US Plug | 25.99 USD
03-For 1 dog / US Plug | 25.99 USD
04-For 2 dogs / US Plug | 45.99 USD
05-ONLY collar / US Plug | 25.99 USD
06-For 2 dogs / US Plug | 45.99 USD
01-ONLY Transmitter / EU Plug | 25.99 USD
02-ONLY collar / EU Plug | 25.99 USD
03-For 1 dog / EU Plug | 25.99 USD
04-For 2 dogs / EU Plug | 45.99 USD
05-ONLY collar / EU Plug | 25.99 USD
06-For 2 dogs / EU Plug | 45.99 USD
01-ONLY Transmitter / UK Plug | 25.99 USD
02-ONLY collar / UK Plug | 25.99 USD
03-For 1 dog / UK Plug | 29.99 USD
04-For 2 dogs / UK Plug | 45.99 USD
05-ONLY collar / UK Plug | 25.99 USD
06-For 2 dogs / UK Plug | 45.99 USD
01-ONLY Transmitter / AU Plug | 25.99 USD
02-ONLY collar / AU Plug | 25.99 USD
03-For 1 dog / AU Plug | 25.99 USD
04-For 2 dogs / AU Plug | 45.99 USD
05-ONLY collar / AU Plug | 25.99 USD
06-For 2 dogs / AU Plug | 45.99 USD
---
Pet Soap & Shampoo
Black / 500ML | 16.99 USD
---
Pet Glove Cat Grooming Hair Remover | 6.99 USD
---
Smart Pet GPS Tracker Collar Waterproof (compactiable to all sizes) | 40.99 USD
---
2023 Winter Adidog Pet Dog Jacket (Small Medium Large XXL)
Black / S 1.5KG-2KG | 15.99 USD
Black / M 2.5KG-3.5KG | 15.99 USD
Black / L 3.5KG-5KG | 15.99 USD
Black / XL 5KG-7.5KG | 15.99 USD
Black / XXL 7.5KG-10KG | 15.99 USD
Black / 3XL 10.KG-13.5KG | 19.99 USD
Black / 4XL 13.5KG-17KG | 19.99 USD
Black / 5XL 17KG-20.5KG | 19.99 USD
Black / 6XL 20.5KG-24KG | 19.99 USD
Black / 7XL 24KG-28KG | 19.99 USD
Black / 8XL 28KG-31.5KG | 19.99 USD
Black / 9XL 31.5KG-35KG | 19.99 USD
Red / S 1.5KG-2KG | 15.99 USD
Red / M 2.5KG-3.5KG | 15.99 USD
Red / L 3.5KG-5KG | 15.99 USD
Red / XL 5KG-7.5KG | 15.99 USD
Red / XXL 7.5KG-10KG | 15.99 USD
Red / 3XL 10.KG-13.5KG | 19.99 USD
Red / 4XL 13.5KG-17KG | 19.99 USD
Red / 5XL 17KG-20.5KG | 19.99 USD
Red / 6XL 20.5KG-24KG | 19.99 USD
Red / 7XL 24KG-28KG | 19.99 USD
Red / 8XL 28KG-31.5KG | 19.99 USD
Red / 9XL 31.5KG-35KG | 19.99 USD
Gray / S 1.5KG-2KG | 15.99 USD
Gray / M 2.5KG-3.5KG | 15.99 USD
Gray / L 3.5KG-5KG | 15.99 USD
Gray / XL 5KG-7.5KG | 15.99 USD
Gray / XXL 7.5KG-10KG | 15.99 USD
Gray / 3XL 10.KG-13.5KG | 19.99 USD
Gray / 4XL 13.5KG-17KG | 19.99 USD
Gray / 5XL 17KG-20.5KG | 19.99 USD
Gray / 6XL 20.5KG-24KG | 19.99 USD
Gray / 7XL 24KG-28KG | 19.99 USD
Gray / 8XL 28KG-31.5KG | 19.99 USD
Gray / 9XL 31.5KG-35KG | 19.99 USD
Blue / S 1.5KG-2KG | 15.99 USD
Blue / M 2.5KG-3.5KG | 15.99 USD
Blue / L 3.5KG-5KG | 15.99 USD
Blue / XL 5KG-7.5KG | 15.99 USD
Blue / XXL 7.5KG-10KG | 15.99 USD
Blue / 3XL 10.KG-13.5KG | 19.99 USD
Blue / 4XL 13.5KG-17KG | 19.99 USD
Blue / 5XL 17KG-20.5KG | 19.99 USD
Blue / 6XL 20.5KG-24KG | 19.99 USD
Blue / 7XL 24KG-28KG | 19.99 USD
Blue / 8XL 28KG-31.5KG | 19.99 USD
Blue / 9XL 31.5KG-35KG | 19.99 USD
yellow / S 1.5KG-2KG | 15.99 USD
yellow / M 2.5KG-3.5KG | 15.99 USD
yellow / L 3.5KG-5KG | 15.99 USD
yellow / XL 5KG-7.5KG | 15.99 USD
yellow / XXL 7.5KG-10KG | 15.99 USD
yellow / 3XL 10.KG-13.5KG | 19.99 USD
yellow / 4XL 13.5KG-17KG | 19.99 USD
yellow / 5XL 17KG-20.5KG | 19.99 USD
yellow / 6XL 20.5KG-24KG | 19.99 USD
yellow / 7XL 24KG-28KG | 19.99 USD
yellow / 8XL 28KG-31.5KG | 19.99 USD
yellow / 9XL 31.5KG-35KG | 19.99 USD
Pink / S 1.5KG-2KG | 15.99 USD
Pink / M 2.5KG-3.5KG | 15.99 USD
Pink / L 3.5KG-5KG | 15.99 USD
Pink / XL 5KG-7.5KG | 15.99 USD
Pink / XXL 7.5KG-10KG | 15.99 USD
Pink / 3XL 10.KG-13.5KG | 19.99 USD
Pink / 4XL 13.5KG-17KG | 19.99 USD
Pink / 5XL 17KG-20.5KG | 19.99 USD
Pink / 6XL 20.5KG-24KG | 19.99 USD
Pink / 7XL 24KG-28KG | 19.99 USD
Pink / 8XL 28KG-31.5KG | 19.99 USD
Pink / 9XL 31.5KG-35KG | 19.99 USD
Silver / S 1.5KG-2KG | 15.99 USD
Silver / M 2.5KG-3.5KG | 15.99 USD
Silver / L 3.5KG-5KG | 15.99 USD
Silver / XL 5KG-7.5KG | 15.99 USD
Silver / XXL 7.5KG-10KG | 15.99 USD
Silver / 3XL 10.KG-13.5KG | 19.99 USD
Silver / 4XL 13.5KG-17KG | 19.99 USD
Silver / 5XL 17KG-20.5KG | 19.99 USD
Silver / 6XL 20.5KG-24KG | 19.99 USD
Silver / 7XL 24KG-28KG | 19.99 USD
Silver / 8XL 28KG-31.5KG | 19.99 USD
Silver / 9XL 31.5KG-35KG | 19.99 USD
---
Other Shopify Stores Registered on November 4, 2022