INSANE CUSTOMS is an e-commerce website that was registered on May 21, 2023. The store is hosted on the
Shopify platform
under the account name insanecustoms.myshopify.com. The publicly registered domain name for this store is
insanecustoms.store
.
The store collects payments in the EUR currency, and uses the English language setting for its website.
The store owner can be contacted via email at insanesneaker@gmai.com
Note: This website, Merchant Genius, is not affiliated with INSANE CUSTOMS. Please contact the store owner directly for any issues or questions pertaining to the online store.
Have questions or concerns about this merchant?
Launch FAQ
Sponsored Content
General Information on INSANE CUSTOMS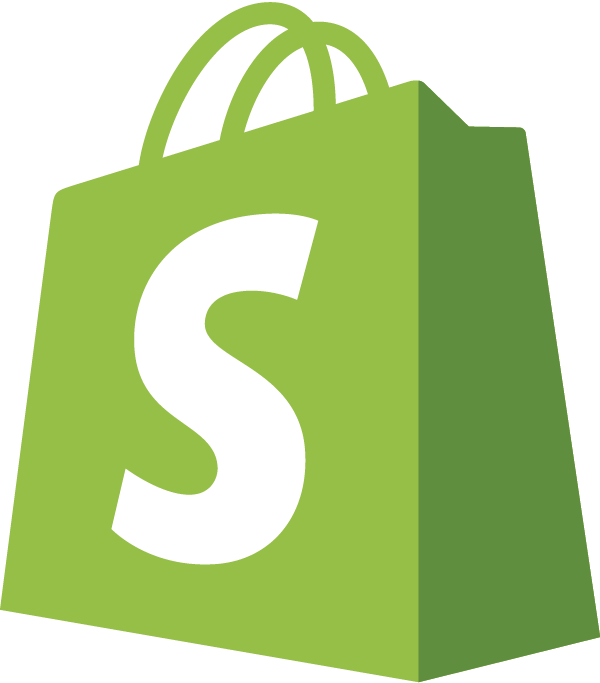 This store is hosted on Shopify


The store was registered on May 21, 2023


The store language setting is English


The store currency setting is EUR

Contact Information for INSANE CUSTOMS

insanecustoms.store


insanecustoms.myshopify.com


insanesneaker@gmai.com

No Phone Information Found
Sponsored Content
Products for Sale on INSANE CUSTOMS
The Blackest Air Force 1
3.5 Men/5 Women | 230.00 EUR
4 Men/5.5 Women | 230.00 EUR
4.5 Men/6 Women | 230.00 EUR
5 Men/6.5 Women | 230.00 EUR
5.5 Men/7 Women | 230.00 EUR
6 Men/ 7.5 Women | 230.00 EUR
6.5 Men/8 Women | 230.00 EUR
7 Men/8.5 Women | 230.00 EUR
7.5 Men/9 Women | 230.00 EUR
8 Men/9.5 Women | 230.00 EUR
8.5 Men/10 Women | 230.00 EUR
9 Men/10.5 Women | 230.00 EUR
9.5 Men/11 Women | 230.00 EUR
10 Men/11.5 Women | 230.00 EUR
10.5 Men/12 Women | 230.00 EUR
11 Men | 230.00 EUR
11.5 Men | 230.00 EUR
12 Men | 230.00 EUR
12.5 Men | 230.00 EUR
13 Men | 230.00 EUR
13.5 Men | 230.00 EUR
14 Men | 230.00 EUR
15 Men | 230.00 EUR
---
White Rope Laces With Overlaces Blue Bottom Air Force 1
3.5 Men/5 Women | 230.00 EUR
4 Men/5.5 Women | 230.00 EUR
4.5 Men/6 Women | 230.00 EUR
5 Men/6.5 Women | 230.00 EUR
5.5 Men/7 Women | 230.00 EUR
6 Men/ 7.5 Women | 230.00 EUR
6.5 Men/8 Women | 230.00 EUR
7 Men/8.5 Women | 230.00 EUR
7.5 Men/9 Women | 230.00 EUR
8 Men/9.5 Women | 230.00 EUR
8.5 Men/10 Women | 230.00 EUR
9 Men/10.5 Women | 230.00 EUR
9.5 Men/11 Women | 230.00 EUR
10 Men/11.5 Women | 230.00 EUR
10.5 Men/12 Women | 230.00 EUR
11 Men | 230.00 EUR
11.5 Men | 230.00 EUR
12 Men | 230.00 EUR
12.5 Men | 230.00 EUR
13 Men | 230.00 EUR
13.5 Men | 230.00 EUR
14 Men | 230.00 EUR
15 Men | 230.00 EUR
---
Blue Bottom Blue Camo Rope laces & overlaces Air Force 1
3.5 Men/5 Women | 250.00 EUR
4 Men/5.5 Women | 250.00 EUR
4.5 Men/6 Women | 250.00 EUR
5 Men/6.5 Women | 250.00 EUR
5.5 Men/7 Women | 250.00 EUR
6 Men/ 7.5 Women | 250.00 EUR
6.5 Men/8 Women | 250.00 EUR
7 Men/8.5 Women | 250.00 EUR
7.5 Men/9 Women | 250.00 EUR
8 Men/9.5 Women | 250.00 EUR
8.5 Men/10 Women | 250.00 EUR
9 Men/10.5 Women | 250.00 EUR
9.5 Men/11 Women | 250.00 EUR
10 Men/11.5 Women | 250.00 EUR
10.5 Men/12 Women | 250.00 EUR
11 Men | 250.00 EUR
11.5 Men | 250.00 EUR
12 Men | 250.00 EUR
12.5 Men | 250.00 EUR
13 Men | 250.00 EUR
13.5 Men | 250.00 EUR
14 Men | 250.00 EUR
15 Men | 250.00 EUR
---
Red Bottom Matte Black CD overlaces Air Force 1
3.5 Men/5 Women | 250.00 EUR
4 Men/5.5 Women | 250.00 EUR
4.5 Men/6 Women | 250.00 EUR
5 Men/6.5 Women | 250.00 EUR
5.5 Men/7 Women | 250.00 EUR
6 Men/ 7.5 Women | 250.00 EUR
6.5 Men/8 Women | 250.00 EUR
7 Men/8.5 Women | 250.00 EUR
7.5 Men/9 Women | 250.00 EUR
8 Men/9.5 Women | 250.00 EUR
8.5 Men/10 Women | 250.00 EUR
9 Men/10.5 Women | 250.00 EUR
9.5 Men/11 Women | 250.00 EUR
10 Men/11.5 Women | 250.00 EUR
10.5 Men/12 Women | 250.00 EUR
11 Men | 250.00 EUR
11.5 Men | 250.00 EUR
12 Men | 250.00 EUR
12.5 Men | 250.00 EUR
13 Men | 250.00 EUR
13.5 Men | 250.00 EUR
14 Men | 250.00 EUR
15 Men | 250.00 EUR
---
Blue Camo Rope Laces Air Force 1
3.5 Men/5 Women / White | 225.00 EUR
3.5 Men/5 Women / Black | 225.00 EUR
4 Men/5.5 Women / White | 225.00 EUR
4 Men/5.5 Women / Black | 225.00 EUR
4.5 Men/6 Women / White | 225.00 EUR
4.5 Men/6 Women / Black | 225.00 EUR
5 Men/6.5 Women / White | 225.00 EUR
5 Men/6.5 Women / Black | 225.00 EUR
5.5 Men/7 Women / White | 225.00 EUR
5.5 Men/7 Women / Black | 225.00 EUR
6 Men/ 7.5 Women / White | 225.00 EUR
6 Men/ 7.5 Women / Black | 225.00 EUR
6.5 Men/8 Women / White | 225.00 EUR
6.5 Men/8 Women / Black | 225.00 EUR
7 Men/8.5 Women / White | 225.00 EUR
7 Men/8.5 Women / Black | 225.00 EUR
7.5 Men/9 Women / White | 225.00 EUR
7.5 Men/9 Women / Black | 225.00 EUR
8 Men/9.5 Women / White | 225.00 EUR
8 Men/9.5 Women / Black | 225.00 EUR
8.5 Men/10 Women / White | 225.00 EUR
8.5 Men/10 Women / Black | 225.00 EUR
9 Men/10.5 Women / White | 225.00 EUR
9 Men/10.5 Women / Black | 225.00 EUR
9.5 Men/11 Women / White | 225.00 EUR
9.5 Men/11 Women / Black | 225.00 EUR
10 Men/11.5 Women / White | 225.00 EUR
10 Men/11.5 Women / Black | 225.00 EUR
10.5 Men/12 Women / White | 225.00 EUR
10.5 Men/12 Women / Black | 225.00 EUR
11 Men / White | 225.00 EUR
11 Men / Black | 225.00 EUR
11.5 Men / White | 225.00 EUR
11.5 Men / Black | 225.00 EUR
12 Men / White | 225.00 EUR
12 Men / Black | 225.00 EUR
12.5 Men / White | 225.00 EUR
12.5 Men / Black | 225.00 EUR
13 Men / White | 225.00 EUR
13 Men / Black | 225.00 EUR
13.5 Men / White | 225.00 EUR
13.5 Men / Black | 225.00 EUR
14 Men / White | 225.00 EUR
14 Men / Black | 225.00 EUR
15 Men / White | 225.00 EUR
15 Men / Black | 225.00 EUR
---
White Rope Laces With Overlaces Blue Bottom Air Force 1
3.5 Men/5 Women | 230.00 EUR
4 Men/5.5 Women | 230.00 EUR
4.5 Men/6 Women | 230.00 EUR
5 Men/6.5 Women | 230.00 EUR
5.5 Men/7 Women | 230.00 EUR
6 Men/ 7.5 Women | 230.00 EUR
6.5 Men/8 Women | 230.00 EUR
7 Men/8.5 Women | 230.00 EUR
7.5 Men/9 Women | 230.00 EUR
8 Men/9.5 Women | 230.00 EUR
8.5 Men/10 Women | 230.00 EUR
9 Men/10.5 Women | 230.00 EUR
9.5 Men/11 Women | 230.00 EUR
10 Men/11.5 Women | 230.00 EUR
10.5 Men/12 Women | 230.00 EUR
11 Men | 230.00 EUR
11.5 Men | 230.00 EUR
12 Men | 230.00 EUR
12.5 Men | 230.00 EUR
13 Men | 230.00 EUR
13.5 Men | 230.00 EUR
14 Men | 230.00 EUR
15 Men | 230.00 EUR
---
Overlaces Red Bottom Air Force 1 (Black)
3.5 Men/5 Women | 230.00 EUR
4 Men/5.5 Women | 230.00 EUR
4.5 Men/6 Women | 230.00 EUR
5 Men/6.5 Women | 230.00 EUR
5.5 Men/7 Women | 230.00 EUR
6 Men/ 7.5 Women | 230.00 EUR
6.5 Men/8 Women | 230.00 EUR
7 Men/8.5 Women | 230.00 EUR
7.5 Men/9 Women | 230.00 EUR
8 Men/9.5 Women | 230.00 EUR
8.5 Men/10 Women | 230.00 EUR
9 Men/10.5 Women | 230.00 EUR
9.5 Men/11 Women | 230.00 EUR
10 Men/11.5 Women | 230.00 EUR
10.5 Men/12 Women | 230.00 EUR
11 Men | 230.00 EUR
11.5 Men | 230.00 EUR
12 Men | 230.00 EUR
12.5 Men | 230.00 EUR
13 Men | 230.00 EUR
13.5 Men | 230.00 EUR
14 Men | 230.00 EUR
15 Men | 230.00 EUR
---
White Rope Laces With Overlaces Red Bottom Air Force 1
3.5 Men/5 Women | 230.00 EUR
4 Men/5.5 Women | 230.00 EUR
4.5 Men/6 Women | 230.00 EUR
5 Men/6.5 Women | 230.00 EUR
5.5 Men/7 Women | 230.00 EUR
6 Men/ 7.5 Women | 230.00 EUR
6.5 Men/8 Women | 230.00 EUR
7 Men/8.5 Women | 230.00 EUR
7.5 Men/9 Women | 230.00 EUR
8 Men/9.5 Women | 230.00 EUR
8.5 Men/10 Women | 230.00 EUR
9 Men/10.5 Women | 230.00 EUR
9.5 Men/11 Women | 230.00 EUR
10 Men/11.5 Women | 230.00 EUR
10.5 Men/12 Women | 230.00 EUR
11 Men | 230.00 EUR
11.5 Men | 230.00 EUR
12 Men | 230.00 EUR
12.5 Men | 230.00 EUR
13 Men | 230.00 EUR
13.5 Men | 230.00 EUR
14 Men | 230.00 EUR
15 Men | 230.00 EUR
---
Matte Black CD Rope Laces & Crystal overlaces Red Bottom Air Force 1
3.5 Men/5 Women | 285.00 EUR
4 Men/5.5 Women | 285.00 EUR
4.5 Men/6 Women | 285.00 EUR
5 Men/6.5 Women | 285.00 EUR
5.5 Men/7 Women | 285.00 EUR
6 Men/ 7.5 Women | 285.00 EUR
6.5 Men/8 Women | 285.00 EUR
7 Men/8.5 Women | 285.00 EUR
7.5 Men/9 Women | 285.00 EUR
8 Men/9.5 Women | 285.00 EUR
8.5 Men/10 Women | 285.00 EUR
9 Men/10.5 Women | 285.00 EUR
9.5 Men/11 Women | 285.00 EUR
10 Men/11.5 Women | 285.00 EUR
10.5 Men/12 Women | 285.00 EUR
11 Men | 285.00 EUR
11.5 Men | 285.00 EUR
12 Men | 285.00 EUR
12.5 Men | 285.00 EUR
13 Men | 285.00 EUR
13.5 Men | 285.00 EUR
14 Men | 285.00 EUR
15 Men | 285.00 EUR
---
Rope Laces & Diamond Over Laces Air Force 1 (Black)
3.5 Men/5 Women | 220.00 EUR
4 Men/5.5 Women | 220.00 EUR
4.5 Men/6 Women | 220.00 EUR
5 Men/6.5 Women | 220.00 EUR
5.5 Men/7 Women | 220.00 EUR
6 Men/ 7.5 Women | 220.00 EUR
6.5 Men/8 Women | 220.00 EUR
7 Men/8.5 Women | 220.00 EUR
7.5 Men/9 Women | 220.00 EUR
8 Men/9.5 Women | 220.00 EUR
8.5 Men/10 Women | 220.00 EUR
9 Men/10.5 Women | 220.00 EUR
9.5 Men/11 Women | 220.00 EUR
10 Men/11.5 Women | 220.00 EUR
10.5 Men/12 Women | 220.00 EUR
11 Men | 220.00 EUR
11.5 Men | 220.00 EUR
12 Men | 220.00 EUR
12.5 Men | 220.00 EUR
13 Men | 220.00 EUR
13.5 Men | 220.00 EUR
14 Men | 220.00 EUR
14.5 Men | 220.00 EUR
15 Men | 220.00 EUR
---
Rope Laces & Diamond Over Laces Air Force 1
3.5 Men/5 Women | 220.00 EUR
4 Men/5.5 Women | 220.00 EUR
4.5 Men/6 Women | 220.00 EUR
5 Men/6.5 Women | 220.00 EUR
5.5 Men/7 Women | 220.00 EUR
6 Men/ 7.5 Women | 220.00 EUR
6.5 Men/8 Women | 220.00 EUR
7 Men/8.5 Women | 220.00 EUR
7.5 Men/9 Women | 220.00 EUR
8 Men/9.5 Women | 220.00 EUR
8.5 Men/10 Women | 220.00 EUR
9 Men/10.5 Women | 220.00 EUR
9.5 Men/11 Women | 220.00 EUR
10 Men/11.5 Women | 220.00 EUR
10.5 Men/12 Women | 220.00 EUR
11 Men | 220.00 EUR
11.5 Men | 220.00 EUR
12 Men | 220.00 EUR
12.5 Men | 220.00 EUR
13 Men | 220.00 EUR
13.5 Men | 220.00 EUR
14 Men | 220.00 EUR
14.5 Men | 220.00 EUR
15 Men | 220.00 EUR
---
Matte Black CD Rope Laces & Crystal overlaces Air Force 1
3.5 Men/5 Women | 265.00 EUR
4 Men/5.5 Women | 265.00 EUR
4.5 Men/6 Women | 265.00 EUR
5 Men/6.5 Women | 265.00 EUR
5.5 Men/7 Women | 265.00 EUR
6 Men/ 7.5 Women | 265.00 EUR
6.5 Men/8 Women | 265.00 EUR
7 Men/8.5 Women | 265.00 EUR
7.5 Men/9 Women | 265.00 EUR
8 Men/9.5 Women | 265.00 EUR
8.5 Men/10 Women | 265.00 EUR
9 Men/10.5 Women | 265.00 EUR
9.5 Men/11 Women | 265.00 EUR
10 Men/11.5 Women | 265.00 EUR
10.5 Men/12 Women | 265.00 EUR
11 Men | 265.00 EUR
11.5 Men | 265.00 EUR
12 Men | 265.00 EUR
12.5 Men | 265.00 EUR
13 Men | 265.00 EUR
13.5 Men | 265.00 EUR
14 Men | 265.00 EUR
15 Men | 265.00 EUR
---
Matte White CD Air Force 1
3.5 Men/5 Women | 220.00 EUR
4 Men/5.5 Women | 220.00 EUR
4.5 Men/6 Women | 220.00 EUR
5 Men/6.5 Women | 220.00 EUR
5.5 Men/7 Women | 220.00 EUR
6 Men/ 7.5 Women | 220.00 EUR
6.5 Men/8 Women | 220.00 EUR
7 Men/8.5 Women | 220.00 EUR
7.5 Men/9 Women | 220.00 EUR
8 Men/9.5 Women | 220.00 EUR
8.5 Men/10 Women | 220.00 EUR
9 Men/10.5 Women | 220.00 EUR
9.5 Men/11 Women | 220.00 EUR
10 Men/11.5 Women | 220.00 EUR
10.5 Men/12 Women | 220.00 EUR
11 Men | 220.00 EUR
11.5 Men | 220.00 EUR
12 Men | 220.00 EUR
12.5 Men | 220.00 EUR
13 Men | 220.00 EUR
13.5 Men | 220.00 EUR
14 Men | 220.00 EUR
14.5 Men | 220.00 EUR
15 Men | 220.00 EUR
---
Teddy Bear Rope Laces Air Force 1
3.5 Men/5 Women / White | 225.00 EUR
3.5 Men/5 Women / Black | 225.00 EUR
4 Men/5.5 Women / White | 225.00 EUR
4 Men/5.5 Women / Black | 225.00 EUR
4.5 Men/6 Women / White | 225.00 EUR
4.5 Men/6 Women / Black | 225.00 EUR
5 Men/6.5 Women / White | 225.00 EUR
5 Men/6.5 Women / Black | 225.00 EUR
5.5 Men/7 Women / White | 225.00 EUR
5.5 Men/7 Women / Black | 225.00 EUR
6 Men/ 7.5 Women / White | 225.00 EUR
6 Men/ 7.5 Women / Black | 225.00 EUR
6.5 Men/8 Women / White | 225.00 EUR
6.5 Men/8 Women / Black | 225.00 EUR
7 Men/8.5 Women / White | 225.00 EUR
7 Men/8.5 Women / Black | 225.00 EUR
7.5 Men/9 Women / White | 225.00 EUR
7.5 Men/9 Women / Black | 225.00 EUR
8 Men/9.5 Women / White | 225.00 EUR
8 Men/9.5 Women / Black | 225.00 EUR
8.5 Men/10 Women / White | 225.00 EUR
8.5 Men/10 Women / Black | 225.00 EUR
9 Men/10.5 Women / White | 225.00 EUR
9 Men/10.5 Women / Black | 225.00 EUR
9.5 Men/11 Women / White | 225.00 EUR
9.5 Men/11 Women / Black | 225.00 EUR
10 Men/11.5 Women / White | 225.00 EUR
10 Men/11.5 Women / Black | 225.00 EUR
10.5 Men/12 Women / White | 225.00 EUR
10.5 Men/12 Women / Black | 225.00 EUR
11 Men / White | 225.00 EUR
11 Men / Black | 225.00 EUR
11.5 Men / White | 225.00 EUR
11.5 Men / Black | 225.00 EUR
12 Men / White | 225.00 EUR
12 Men / Black | 225.00 EUR
12.5 Men / White | 225.00 EUR
12.5 Men / Black | 225.00 EUR
13 Men / White | 225.00 EUR
13 Men / Black | 225.00 EUR
13.5 Men / White | 225.00 EUR
13.5 Men / Black | 225.00 EUR
14 Men / White | 225.00 EUR
14 Men / Black | 225.00 EUR
15 Men / White | 225.00 EUR
15 Men / Black | 225.00 EUR
---
Black Rope Laces With Overlaces Red Bottom Air Force 1 (Black)
3.5 Men/5 Women | 230.00 EUR
4 Men/5.5 Women | 230.00 EUR
4.5 Men/6 Women | 230.00 EUR
5 Men/6.5 Women | 230.00 EUR
5.5 Men/7 Women | 230.00 EUR
6 Men/ 7.5 Women | 230.00 EUR
6.5 Men/8 Women | 230.00 EUR
7 Men/8.5 Women | 230.00 EUR
7.5 Men/9 Women | 230.00 EUR
8 Men/9.5 Women | 230.00 EUR
8.5 Men/10 Women | 230.00 EUR
9 Men/10.5 Women | 230.00 EUR
9.5 Men/11 Women | 230.00 EUR
10 Men/11.5 Women | 230.00 EUR
10.5 Men/12 Women | 230.00 EUR
11 Men | 230.00 EUR
11.5 Men | 230.00 EUR
12 Men | 230.00 EUR
12.5 Men | 230.00 EUR
13 Men | 230.00 EUR
13.5 Men | 230.00 EUR
14 Men | 230.00 EUR
15 Men | 230.00 EUR
---
Black Rope Laces With Overlaces Air Force 1 (Black)
3.5 Men/5 Women | 210.00 EUR
4 Men/5.5 Women | 210.00 EUR
4.5 Men/6 Women | 210.00 EUR
5 Men/6.5 Women | 210.00 EUR
5.5 Men/7 Women | 210.00 EUR
6 Men/ 7.5 Women | 210.00 EUR
6.5 Men/8 Women | 210.00 EUR
7 Men/8.5 Women | 210.00 EUR
7.5 Men/9 Women | 210.00 EUR
8 Men/9.5 Women | 210.00 EUR
8.5 Men/10 Women | 210.00 EUR
9 Men/10.5 Women | 210.00 EUR
9.5 Men/11 Women | 210.00 EUR
10 Men/11.5 Women | 210.00 EUR
10.5 Men/12 Women | 210.00 EUR
11 Men | 210.00 EUR
11.5 Men | 210.00 EUR
12 Men | 210.00 EUR
12.5 Men | 210.00 EUR
13 Men | 210.00 EUR
13.5 Men | 210.00 EUR
14 Men | 210.00 EUR
15 Men | 210.00 EUR
---
Classic Black Rope Laces Air Force 1
3.5 Men/5 Women | 200.00 EUR
4 Men/5.5 Women | 200.00 EUR
4.5 Men/6 Women | 200.00 EUR
5 Men/6.5 Women | 200.00 EUR
5.5 Men/7 Women | 200.00 EUR
6 Men/ 7.5 Women | 200.00 EUR
6.5 Men/8 Women | 200.00 EUR
7 Men/8.5 Women | 200.00 EUR
7.5 Men/9 Women | 200.00 EUR
8 Men/9.5 Women | 200.00 EUR
8.5 Men/10 Women | 200.00 EUR
9 Men/10.5 Women | 200.00 EUR
9.5 Men/11 Women | 200.00 EUR
10 Men/11.5 Women | 200.00 EUR
10.5 Men/12 Women | 200.00 EUR
11 Men | 200.00 EUR
11.5 Men | 200.00 EUR
12 Men | 200.00 EUR
12.5 Men | 200.00 EUR
13 Men | 200.00 EUR
13.5 Men | 200.00 EUR
14 Men | 200.00 EUR
14.5 Men | 200.00 EUR
15 Men | 200.00 EUR
---
Teddy Bears Red Bottom Air Force 1
3.5 Men/5 Women / White | 230.00 EUR
3.5 Men/5 Women / Black | 230.00 EUR
4 Men/5.5 Women / White | 230.00 EUR
4 Men/5.5 Women / Black | 230.00 EUR
4.5 Men/6 Women / White | 230.00 EUR
4.5 Men/6 Women / Black | 230.00 EUR
5 Men/6.5 Women / White | 230.00 EUR
5 Men/6.5 Women / Black | 230.00 EUR
5.5 Men/7 Women / White | 230.00 EUR
5.5 Men/7 Women / Black | 230.00 EUR
6 Men/ 7.5 Women / White | 230.00 EUR
6 Men/ 7.5 Women / Black | 230.00 EUR
6.5 Men/8 Women / White | 230.00 EUR
6.5 Men/8 Women / Black | 230.00 EUR
7 Men/8.5 Women / White | 230.00 EUR
7 Men/8.5 Women / Black | 230.00 EUR
7.5 Men/9 Women / White | 230.00 EUR
7.5 Men/9 Women / Black | 230.00 EUR
8 Men/9.5 Women / White | 230.00 EUR
8 Men/9.5 Women / Black | 230.00 EUR
8.5 Men/10 Women / White | 230.00 EUR
8.5 Men/10 Women / Black | 230.00 EUR
9 Men/10.5 Women / White | 230.00 EUR
9 Men/10.5 Women / Black | 230.00 EUR
9.5 Men/11 Women / White | 230.00 EUR
9.5 Men/11 Women / Black | 230.00 EUR
10 Men/11.5 Women / White | 230.00 EUR
10 Men/11.5 Women / Black | 230.00 EUR
10.5 Men/12 Women / White | 230.00 EUR
10.5 Men/12 Women / Black | 230.00 EUR
11 Men / White | 230.00 EUR
11 Men / Black | 230.00 EUR
11.5 Men / White | 230.00 EUR
11.5 Men / Black | 230.00 EUR
12 Men / White | 230.00 EUR
12 Men / Black | 230.00 EUR
12.5 Men / White | 230.00 EUR
12.5 Men / Black | 230.00 EUR
13 Men / White | 230.00 EUR
13 Men / Black | 230.00 EUR
13.5 Men / White | 230.00 EUR
13.5 Men / Black | 230.00 EUR
14 Men / White | 230.00 EUR
14 Men / Black | 230.00 EUR
15 Men / White | 230.00 EUR
15 Men / Black | 230.00 EUR
---
Baby Blue CD Air Force 1 V2
3.5 Men/5 Women / White | 220.00 EUR
3.5 Men/5 Women / Black | 220.00 EUR
4 Men/5.5 Women / White | 220.00 EUR
4 Men/5.5 Women / Black | 220.00 EUR
4.5 Men/6 Women / White | 220.00 EUR
4.5 Men/6 Women / Black | 220.00 EUR
5 Men/6.5 Women / White | 220.00 EUR
5 Men/6.5 Women / Black | 220.00 EUR
5.5 Men/7 Women / White | 220.00 EUR
5.5 Men/7 Women / Black | 220.00 EUR
6 Men/ 7.5 Women / White | 220.00 EUR
6 Men/ 7.5 Women / Black | 220.00 EUR
6.5 Men/8 Women / White | 220.00 EUR
6.5 Men/8 Women / Black | 220.00 EUR
7 Men/8.5 Women / White | 220.00 EUR
7 Men/8.5 Women / Black | 220.00 EUR
7.5 Men/9 Women / White | 220.00 EUR
7.5 Men/9 Women / Black | 220.00 EUR
8 Men/9.5 Women / White | 220.00 EUR
8 Men/9.5 Women / Black | 220.00 EUR
8.5 Men/10 Women / White | 220.00 EUR
8.5 Men/10 Women / Black | 220.00 EUR
9 Men/10.5 Women / White | 220.00 EUR
9 Men/10.5 Women / Black | 220.00 EUR
9.5 Men/11 Women / White | 220.00 EUR
9.5 Men/11 Women / Black | 220.00 EUR
10 Men/11.5 Women / White | 220.00 EUR
10 Men/11.5 Women / Black | 220.00 EUR
10.5 Men/12 Women / White | 220.00 EUR
10.5 Men/12 Women / Black | 220.00 EUR
11 Men / White | 220.00 EUR
11 Men / Black | 220.00 EUR
11.5 Men / White | 220.00 EUR
11.5 Men / Black | 220.00 EUR
12 Men / White | 220.00 EUR
12 Men / Black | 220.00 EUR
12.5 Men / White | 220.00 EUR
12.5 Men / Black | 220.00 EUR
13 Men / White | 220.00 EUR
13 Men / Black | 220.00 EUR
13.5 Men / White | 220.00 EUR
13.5 Men / Black | 220.00 EUR
14 Men / White | 220.00 EUR
14 Men / Black | 220.00 EUR
15 Men / White | 220.00 EUR
15 Men / Black | 220.00 EUR
---
Classic White Rope Laces Air Force 1
3.5 Men/5 Women | 200.00 EUR
4 Men/5.5 Women | 200.00 EUR
4.5 Men/6 Women | 200.00 EUR
5 Men/6.5 Women | 200.00 EUR
5.5 Men/7 Women | 200.00 EUR
6 Men/ 7.5 Women | 200.00 EUR
6.5 Men/8 Women | 200.00 EUR
7 Men/8.5 Women | 200.00 EUR
7.5 Men/9 Women | 200.00 EUR
8 Men/9.5 Women | 200.00 EUR
8.5 Men/10 Women | 200.00 EUR
9 Men/10.5 Women | 200.00 EUR
9.5 Men/11 Women | 200.00 EUR
10 Men/11.5 Women | 200.00 EUR
10.5 Men/12 Women | 200.00 EUR
11 Men | 200.00 EUR
11.5 Men | 200.00 EUR
12 Men | 200.00 EUR
12.5 Men | 200.00 EUR
13 Men | 200.00 EUR
13.5 Men | 200.00 EUR
14 Men | 200.00 EUR
14.5 Men | 200.00 EUR
15 Men | 200.00 EUR
---
Rope Laces Berry Air Force 1
3.5 Men/5 Women / White | 230.00 EUR
3.5 Men/5 Women / Black | 230.00 EUR
4 Men/5.5 Women / White | 230.00 EUR
4 Men/5.5 Women / Black | 230.00 EUR
4.5 Men/6 Women / White | 230.00 EUR
4.5 Men/6 Women / Black | 230.00 EUR
5 Men/6.5 Women / White | 230.00 EUR
5 Men/6.5 Women / Black | 230.00 EUR
5.5 Men/7 Women / White | 230.00 EUR
5.5 Men/7 Women / Black | 230.00 EUR
6 Men/ 7.5 Women / White | 230.00 EUR
6 Men/ 7.5 Women / Black | 230.00 EUR
6.5 Men/8 Women / White | 230.00 EUR
6.5 Men/8 Women / Black | 230.00 EUR
7 Men/8.5 Women / White | 230.00 EUR
7 Men/8.5 Women / Black | 230.00 EUR
7.5 Men/9 Women / White | 230.00 EUR
7.5 Men/9 Women / Black | 230.00 EUR
8 Men/9.5 Women / White | 230.00 EUR
8 Men/9.5 Women / Black | 230.00 EUR
8.5 Men/10 Women / White | 230.00 EUR
8.5 Men/10 Women / Black | 230.00 EUR
9 Men/10.5 Women / White | 230.00 EUR
9 Men/10.5 Women / Black | 230.00 EUR
9.5 Men/11 Women / White | 230.00 EUR
9.5 Men/11 Women / Black | 230.00 EUR
10 Men/11.5 Women / White | 230.00 EUR
10 Men/11.5 Women / Black | 230.00 EUR
10.5 Men/12 Women / White | 230.00 EUR
10.5 Men/12 Women / Black | 230.00 EUR
11 Men / White | 230.00 EUR
11 Men / Black | 230.00 EUR
11.5 Men / White | 230.00 EUR
11.5 Men / Black | 230.00 EUR
12 Men / White | 230.00 EUR
12 Men / Black | 230.00 EUR
12.5 Men / White | 230.00 EUR
12.5 Men / Black | 230.00 EUR
13 Men / White | 230.00 EUR
13 Men / Black | 230.00 EUR
13.5 Men / White | 230.00 EUR
13.5 Men / Black | 230.00 EUR
14 Men / White | 230.00 EUR
14 Men / Black | 230.00 EUR
15 Men / White | 230.00 EUR
15 Men / Black | 230.00 EUR
---
Gray CD Air Force 1
3.5 Men/5 Women / White | 210.00 EUR
3.5 Men/5 Women / Black | 210.00 EUR
4 Men/5.5 Women / White | 210.00 EUR
4 Men/5.5 Women / Black | 210.00 EUR
4.5 Men/6 Women / White | 210.00 EUR
4.5 Men/6 Women / Black | 210.00 EUR
5 Men/6.5 Women / White | 210.00 EUR
5 Men/6.5 Women / Black | 210.00 EUR
5.5 Men/7 Women / White | 210.00 EUR
5.5 Men/7 Women / Black | 210.00 EUR
6 Men/ 7.5 Women / White | 210.00 EUR
6 Men/ 7.5 Women / Black | 210.00 EUR
6.5 Men/8 Women / White | 210.00 EUR
6.5 Men/8 Women / Black | 210.00 EUR
7 Men/8.5 Women / White | 210.00 EUR
7 Men/8.5 Women / Black | 210.00 EUR
7.5 Men/9 Women / White | 210.00 EUR
7.5 Men/9 Women / Black | 210.00 EUR
8 Men/9.5 Women / White | 210.00 EUR
8 Men/9.5 Women / Black | 210.00 EUR
8.5 Men/10 Women / White | 210.00 EUR
8.5 Men/10 Women / Black | 210.00 EUR
9 Men/10.5 Women / White | 210.00 EUR
9 Men/10.5 Women / Black | 210.00 EUR
9.5 Men/11 Women / White | 210.00 EUR
9.5 Men/11 Women / Black | 210.00 EUR
10 Men/11.5 Women / White | 210.00 EUR
10 Men/11.5 Women / Black | 210.00 EUR
10.5 Men/12 Women / White | 210.00 EUR
10.5 Men/12 Women / Black | 210.00 EUR
11 Men / White | 210.00 EUR
11 Men / Black | 210.00 EUR
11.5 Men / White | 210.00 EUR
11.5 Men / Black | 210.00 EUR
12 Men / White | 210.00 EUR
12 Men / Black | 210.00 EUR
12.5 Men / White | 210.00 EUR
12.5 Men / Black | 210.00 EUR
13 Men / White | 210.00 EUR
13 Men / Black | 210.00 EUR
13.5 Men / White | 210.00 EUR
13.5 Men / Black | 210.00 EUR
14 Men / White | 210.00 EUR
14 Men / Black | 210.00 EUR
15 Men / White | 210.00 EUR
15 Men / Black | 210.00 EUR
---
Orange Rope Laces With Overlaces Air Force 1
3.5 Men/5 Women / White | 210.00 EUR
3.5 Men/5 Women / Black | 210.00 EUR
4 Men/5.5 Women / White | 210.00 EUR
4 Men/5.5 Women / Black | 210.00 EUR
4.5 Men/6 Women / White | 210.00 EUR
4.5 Men/6 Women / Black | 210.00 EUR
5 Men/6.5 Women / White | 210.00 EUR
5 Men/6.5 Women / Black | 210.00 EUR
5.5 Men/7 Women / White | 210.00 EUR
5.5 Men/7 Women / Black | 210.00 EUR
6 Men/ 7.5 Women / White | 210.00 EUR
6 Men/ 7.5 Women / Black | 210.00 EUR
6.5 Men/8 Women / White | 210.00 EUR
6.5 Men/8 Women / Black | 210.00 EUR
7 Men/8.5 Women / White | 210.00 EUR
7 Men/8.5 Women / Black | 210.00 EUR
7.5 Men/9 Women / White | 210.00 EUR
7.5 Men/9 Women / Black | 210.00 EUR
8 Men/9.5 Women / White | 210.00 EUR
8 Men/9.5 Women / Black | 210.00 EUR
8.5 Men/10 Women / White | 210.00 EUR
8.5 Men/10 Women / Black | 210.00 EUR
9 Men/10.5 Women / White | 210.00 EUR
9 Men/10.5 Women / Black | 210.00 EUR
9.5 Men/11 Women / White | 210.00 EUR
9.5 Men/11 Women / Black | 210.00 EUR
10 Men/11.5 Women / White | 210.00 EUR
10 Men/11.5 Women / Black | 210.00 EUR
10.5 Men/12 Women / White | 210.00 EUR
10.5 Men/12 Women / Black | 210.00 EUR
11 Men / White | 210.00 EUR
11 Men / Black | 210.00 EUR
11.5 Men / White | 210.00 EUR
11.5 Men / Black | 210.00 EUR
12 Men / White | 210.00 EUR
12 Men / Black | 210.00 EUR
12.5 Men / White | 210.00 EUR
12.5 Men / Black | 210.00 EUR
13 Men / White | 210.00 EUR
13 Men / Black | 210.00 EUR
13.5 Men / White | 210.00 EUR
13.5 Men / Black | 210.00 EUR
14 Men / White | 210.00 EUR
14 Men / Black | 210.00 EUR
15 Men / White | 210.00 EUR
15 Men / Black | 210.00 EUR
---
Blue Rope Laces With Overlaces Air Force 1
3.5 Men/5 Women / White | 210.00 EUR
3.5 Men/5 Women / Black | 210.00 EUR
4 Men/5.5 Women / White | 210.00 EUR
4 Men/5.5 Women / Black | 210.00 EUR
4.5 Men/6 Women / White | 210.00 EUR
4.5 Men/6 Women / Black | 210.00 EUR
5 Men/6.5 Women / White | 210.00 EUR
5 Men/6.5 Women / Black | 210.00 EUR
5.5 Men/7 Women / White | 210.00 EUR
5.5 Men/7 Women / Black | 210.00 EUR
6 Men/ 7.5 Women / White | 210.00 EUR
6 Men/ 7.5 Women / Black | 210.00 EUR
6.5 Men/8 Women / White | 210.00 EUR
6.5 Men/8 Women / Black | 210.00 EUR
7 Men/8.5 Women / White | 210.00 EUR
7 Men/8.5 Women / Black | 210.00 EUR
7.5 Men/9 Women / White | 210.00 EUR
7.5 Men/9 Women / Black | 210.00 EUR
8 Men/9.5 Women / White | 210.00 EUR
8 Men/9.5 Women / Black | 210.00 EUR
8.5 Men/10 Women / White | 210.00 EUR
8.5 Men/10 Women / Black | 210.00 EUR
9 Men/10.5 Women / White | 210.00 EUR
9 Men/10.5 Women / Black | 210.00 EUR
9.5 Men/11 Women / White | 210.00 EUR
9.5 Men/11 Women / Black | 210.00 EUR
10 Men/11.5 Women / White | 210.00 EUR
10 Men/11.5 Women / Black | 210.00 EUR
10.5 Men/12 Women / White | 210.00 EUR
10.5 Men/12 Women / Black | 210.00 EUR
11 Men / White | 210.00 EUR
11 Men / Black | 210.00 EUR
11.5 Men / White | 210.00 EUR
11.5 Men / Black | 210.00 EUR
12 Men / White | 210.00 EUR
12 Men / Black | 210.00 EUR
12.5 Men / White | 210.00 EUR
12.5 Men / Black | 210.00 EUR
13 Men / White | 210.00 EUR
13 Men / Black | 210.00 EUR
13.5 Men / White | 210.00 EUR
13.5 Men / Black | 210.00 EUR
14 Men / White | 210.00 EUR
14 Men / Black | 210.00 EUR
15 Men / White | 210.00 EUR
15 Men / Black | 210.00 EUR
---
White Rope Laces With Overlaces Air Force 1
3.5 Men/5 Women | 210.00 EUR
4 Men/5.5 Women | 210.00 EUR
4.5 Men/6 Women | 210.00 EUR
5 Men/6.5 Women | 210.00 EUR
5.5 Men/7 Women | 210.00 EUR
6 Men/ 7.5 Women | 210.00 EUR
6.5 Men/8 Women | 210.00 EUR
7 Men/8.5 Women | 210.00 EUR
7.5 Men/9 Women | 210.00 EUR
8 Men/9.5 Women | 210.00 EUR
8.5 Men/10 Women | 210.00 EUR
9 Men/10.5 Women | 210.00 EUR
9.5 Men/11 Women | 210.00 EUR
10 Men/11.5 Women | 210.00 EUR
10.5 Men/12 Women | 210.00 EUR
11 Men | 210.00 EUR
11.5 Men | 210.00 EUR
12 Men | 210.00 EUR
12.5 Men | 210.00 EUR
13 Men | 210.00 EUR
13.5 Men | 210.00 EUR
14 Men | 210.00 EUR
14.5 Men | 210.00 EUR
15 Men | 210.00 EUR
---
Classic CD Air Force 1 V2
3.5 Men/5 Women / White | 220.00 EUR
3.5 Men/5 Women / Black | 220.00 EUR
4 Men/5.5 Women / White | 220.00 EUR
4 Men/5.5 Women / Black | 220.00 EUR
4.5 Men/6 Women / White | 220.00 EUR
4.5 Men/6 Women / Black | 220.00 EUR
5 Men/6.5 Women / White | 220.00 EUR
5 Men/6.5 Women / Black | 220.00 EUR
5.5 Men/7 Women / White | 220.00 EUR
5.5 Men/7 Women / Black | 220.00 EUR
6 Men/ 7.5 Women / White | 220.00 EUR
6 Men/ 7.5 Women / Black | 220.00 EUR
6.5 Men/8 Women / White | 220.00 EUR
6.5 Men/8 Women / Black | 220.00 EUR
7 Men/8.5 Women / White | 220.00 EUR
7 Men/8.5 Women / Black | 220.00 EUR
7.5 Men/9 Women / White | 220.00 EUR
7.5 Men/9 Women / Black | 220.00 EUR
8 Men/9.5 Women / White | 220.00 EUR
8 Men/9.5 Women / Black | 220.00 EUR
8.5 Men/10 Women / White | 220.00 EUR
8.5 Men/10 Women / Black | 220.00 EUR
9 Men/10.5 Women / White | 220.00 EUR
9 Men/10.5 Women / Black | 220.00 EUR
9.5 Men/11 Women / White | 220.00 EUR
9.5 Men/11 Women / Black | 220.00 EUR
10 Men/11.5 Women / White | 220.00 EUR
10 Men/11.5 Women / Black | 220.00 EUR
10.5 Men/12 Women / White | 220.00 EUR
10.5 Men/12 Women / Black | 220.00 EUR
11 Men / White | 220.00 EUR
11 Men / Black | 220.00 EUR
11.5 Men / White | 220.00 EUR
11.5 Men / Black | 220.00 EUR
12 Men / White | 220.00 EUR
12 Men / Black | 220.00 EUR
12.5 Men / White | 220.00 EUR
12.5 Men / Black | 220.00 EUR
13 Men / White | 220.00 EUR
13 Men / Black | 220.00 EUR
13.5 Men / White | 220.00 EUR
13.5 Men / Black | 220.00 EUR
14 Men / White | 220.00 EUR
14 Men / Black | 220.00 EUR
15 Men / White | 220.00 EUR
15 Men / Black | 220.00 EUR
---
Rope Over Laces Air Force 1
3.5 Men/5 Women / White | 200.00 EUR
3.5 Men/5 Women / Black | 200.00 EUR
4 Men/5.5 Women / White | 200.00 EUR
4 Men/5.5 Women / Black | 200.00 EUR
4.5 Men/6 Women / White | 200.00 EUR
4.5 Men/6 Women / Black | 200.00 EUR
5 Men/6.5 Women / White | 200.00 EUR
5 Men/6.5 Women / Black | 200.00 EUR
5.5 Men/7 Women / White | 200.00 EUR
5.5 Men/7 Women / Black | 200.00 EUR
6 Men/ 7.5 Women / White | 200.00 EUR
6 Men/ 7.5 Women / Black | 200.00 EUR
6.5 Men/8 Women / White | 200.00 EUR
6.5 Men/8 Women / Black | 200.00 EUR
7 Men/8.5 Women / White | 200.00 EUR
7 Men/8.5 Women / Black | 200.00 EUR
7.5 Men/9 Women / White | 200.00 EUR
7.5 Men/9 Women / Black | 200.00 EUR
8 Men/9.5 Women / White | 200.00 EUR
8 Men/9.5 Women / Black | 200.00 EUR
8.5 Men/10 Women / White | 200.00 EUR
8.5 Men/10 Women / Black | 200.00 EUR
9 Men/10.5 Women / White | 200.00 EUR
9 Men/10.5 Women / Black | 200.00 EUR
9.5 Men/11 Women / White | 200.00 EUR
9.5 Men/11 Women / Black | 200.00 EUR
10 Men/11.5 Women / White | 200.00 EUR
10 Men/11.5 Women / Black | 200.00 EUR
10.5 Men/12 Women / White | 200.00 EUR
10.5 Men/12 Women / Black | 200.00 EUR
11 Men / White | 200.00 EUR
11 Men / Black | 200.00 EUR
11.5 Men / White | 200.00 EUR
11.5 Men / Black | 200.00 EUR
12 Men / White | 200.00 EUR
12 Men / Black | 200.00 EUR
12.5 Men / White | 200.00 EUR
12.5 Men / Black | 200.00 EUR
13 Men / White | 200.00 EUR
13 Men / Black | 200.00 EUR
13.5 Men / White | 200.00 EUR
13.5 Men / Black | 200.00 EUR
14 Men / White | 200.00 EUR
14 Men / Black | 200.00 EUR
15 Men / White | 200.00 EUR
15 Men / Black | 200.00 EUR
---
Berry Air Force 1 Shadow
3.5 Men/5 Women / White | 220.00 EUR
3.5 Men/5 Women / Black | 220.00 EUR
4 Men/5.5 Women / White | 220.00 EUR
4 Men/5.5 Women / Black | 220.00 EUR
4.5 Men/6 Women / White | 220.00 EUR
4.5 Men/6 Women / Black | 220.00 EUR
5 Men/6.5 Women / White | 220.00 EUR
5 Men/6.5 Women / Black | 220.00 EUR
5.5 Men/7 Women / White | 220.00 EUR
5.5 Men/7 Women / Black | 220.00 EUR
6 Men/ 7.5 Women / White | 220.00 EUR
6 Men/ 7.5 Women / Black | 220.00 EUR
6.5 Men/8 Women / White | 220.00 EUR
6.5 Men/8 Women / Black | 220.00 EUR
7 Men/8.5 Women / White | 220.00 EUR
7 Men/8.5 Women / Black | 220.00 EUR
7.5 Men/9 Women / White | 220.00 EUR
7.5 Men/9 Women / Black | 220.00 EUR
8 Men/9.5 Women / White | 220.00 EUR
8 Men/9.5 Women / Black | 220.00 EUR
8.5 Men/10 Women / White | 220.00 EUR
8.5 Men/10 Women / Black | 220.00 EUR
9 Men/10.5 Women / White | 220.00 EUR
9 Men/10.5 Women / Black | 220.00 EUR
9.5 Men/11 Women / White | 220.00 EUR
9.5 Men/11 Women / Black | 220.00 EUR
10 Men/11.5 Women / White | 220.00 EUR
10 Men/11.5 Women / Black | 220.00 EUR
10.5 Men/12 Women / White | 220.00 EUR
10.5 Men/12 Women / Black | 220.00 EUR
---
Baby Blue CD Air Force 1
3.5 Men/5 Women / White | 210.00 EUR
3.5 Men/5 Women / Black | 210.00 EUR
4 Men/5.5 Women / White | 210.00 EUR
4 Men/5.5 Women / Black | 210.00 EUR
4.5 Men/6 Women / White | 210.00 EUR
4.5 Men/6 Women / Black | 210.00 EUR
5 Men/6.5 Women / White | 210.00 EUR
5 Men/6.5 Women / Black | 210.00 EUR
5.5 Men/7 Women / White | 210.00 EUR
5.5 Men/7 Women / Black | 210.00 EUR
6 Men/ 7.5 Women / White | 210.00 EUR
6 Men/ 7.5 Women / Black | 210.00 EUR
6.5 Men/8 Women / White | 210.00 EUR
6.5 Men/8 Women / Black | 210.00 EUR
7 Men/8.5 Women / White | 210.00 EUR
7 Men/8.5 Women / Black | 210.00 EUR
7.5 Men/9 Women / White | 210.00 EUR
7.5 Men/9 Women / Black | 210.00 EUR
8 Men/9.5 Women / White | 210.00 EUR
8 Men/9.5 Women / Black | 210.00 EUR
8.5 Men/10 Women / White | 210.00 EUR
8.5 Men/10 Women / Black | 210.00 EUR
9 Men/10.5 Women / White | 210.00 EUR
9 Men/10.5 Women / Black | 210.00 EUR
9.5 Men/11 Women / White | 210.00 EUR
9.5 Men/11 Women / Black | 210.00 EUR
10 Men/11.5 Women / White | 210.00 EUR
10 Men/11.5 Women / Black | 210.00 EUR
10.5 Men/12 Women / White | 210.00 EUR
10.5 Men/12 Women / Black | 210.00 EUR
11 Men / White | 210.00 EUR
11 Men / Black | 210.00 EUR
11.5 Men / White | 210.00 EUR
11.5 Men / Black | 210.00 EUR
12 Men / White | 210.00 EUR
12 Men / Black | 210.00 EUR
12.5 Men / White | 210.00 EUR
12.5 Men / Black | 210.00 EUR
13 Men / White | 210.00 EUR
13 Men / Black | 210.00 EUR
13.5 Men / White | 210.00 EUR
13.5 Men / Black | 210.00 EUR
14 Men / White | 210.00 EUR
14 Men / Black | 210.00 EUR
15 Men / White | 210.00 EUR
15 Men / Black | 210.00 EUR
---
Black Splash Air Force 1
3.5 Men/5 Women | 180.00 EUR
4 Men/5.5 Women | 180.00 EUR
4.5 Men/6 Women | 180.00 EUR
5 Men/6.5 Women | 180.00 EUR
5.5 Men/7 Women | 180.00 EUR
6 Men/ 7.5 Women | 180.00 EUR
6.5 Men/8 Women | 180.00 EUR
7 Men/8.5 Women | 180.00 EUR
7.5 Men/9 Women | 180.00 EUR
8 Men/9.5 Women | 180.00 EUR
8.5 Men/10 Women | 180.00 EUR
9 Men/10.5 Women | 180.00 EUR
9.5 Men/11 Women | 180.00 EUR
10 Men/11.5 Women | 180.00 EUR
10.5 Men/12 Women | 180.00 EUR
11 Men | 180.00 EUR
11.5 Men | 180.00 EUR
12 Men | 180.00 EUR
12.5 Men | 180.00 EUR
13 Men | 180.00 EUR
13.5 Men | 180.00 EUR
14 Men | 180.00 EUR
14.5 Men | 180.00 EUR
15 Men | 180.00 EUR
---
Other Shopify Stores Registered on May 21, 2023