Babel Ink
babels.ink
A designer brand with a variety of products from, clothing to accessories.
Babel Ink is an e-commerce website that was registered on August 4, 2022. The store is hosted on the
Shopify platform
under the account name easyvise.myshopify.com. The publicly registered domain name for this store is
babels.ink
.
The store collects payments in the NGN currency, and uses the English language setting for its website.
The store owner can be contacted via email at blankabello@yahoo.com
Note: This website, Merchant Genius, is not affiliated with Babel Ink. Please contact the store owner directly for any issues or questions pertaining to the online store.
Have questions or concerns about this merchant?
Launch FAQ
Sponsored Content
General Information on Babel Ink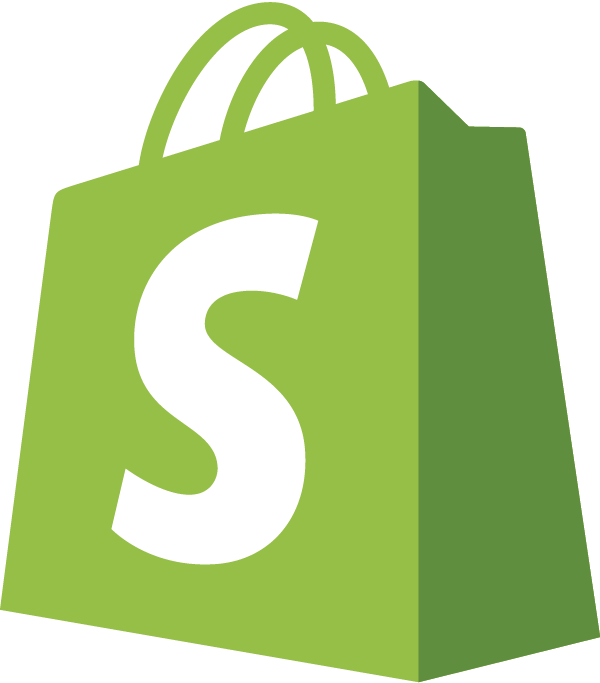 This store is hosted on Shopify


The store was registered on August 4, 2022


The store language setting is English


The store currency setting is NGN

Contact Information for Babel Ink

babels.ink


easyvise.myshopify.com


blankabello@yahoo.com

2349069995
Sponsored Content
Products for Sale on Babel Ink
Lozby Blocks T-shirt
S | 15012.00 NGN
M | 15012.00 NGN
L | 15012.00 NGN
XL | 15012.00 NGN
2XL | 15012.00 NGN
---
TORA Unisex Embroided Hoodie
Maroon / S | 20840.00 NGN
Maroon / M | 20840.00 NGN
Maroon / L | 20840.00 NGN
Maroon / XL | 20840.00 NGN
Maroon / 2XL | 20840.00 NGN
Maroon / 3XL | 20840.00 NGN
Team Royal / S | 20840.00 NGN
Team Royal / M | 20840.00 NGN
Team Royal / L | 20840.00 NGN
Team Royal / XL | 20840.00 NGN
Team Royal / 2XL | 20840.00 NGN
Team Royal / 3XL | 20840.00 NGN
Purple / S | 20840.00 NGN
Purple / M | 20840.00 NGN
Purple / L | 20840.00 NGN
Purple / XL | 20840.00 NGN
Purple / 2XL | 20840.00 NGN
Purple / 3XL | 20840.00 NGN
Military Green / S | 20840.00 NGN
Military Green / M | 20840.00 NGN
Military Green / L | 20840.00 NGN
Military Green / XL | 20840.00 NGN
Military Green / 2XL | 20840.00 NGN
Military Green / 3XL | 20840.00 NGN
Khaki / S | 20840.00 NGN
Khaki / M | 20840.00 NGN
Khaki / L | 20840.00 NGN
Khaki / XL | 20840.00 NGN
Khaki / 2XL | 20840.00 NGN
Khaki / 3XL | 20840.00 NGN
Dusty Rose / S | 20840.00 NGN
Dusty Rose / M | 20840.00 NGN
Dusty Rose / L | 20840.00 NGN
Dusty Rose / XL | 20840.00 NGN
Dusty Rose / 2XL | 20840.00 NGN
Dusty Rose / 3XL | 20840.00 NGN
Carolina Blue / S | 20840.00 NGN
Carolina Blue / M | 20840.00 NGN
Carolina Blue / L | 20840.00 NGN
Carolina Blue / 2XL | 20840.00 NGN
Carolina Blue / 3XL | 20840.00 NGN
Carbon Grey / S | 20840.00 NGN
Carbon Grey / M | 20840.00 NGN
Carbon Grey / L | 20840.00 NGN
Carbon Grey / XL | 20840.00 NGN
Carbon Grey / 2XL | 20840.00 NGN
Carbon Grey / 3XL | 20840.00 NGN
Sky Blue / S | 20840.00 NGN
Sky Blue / L | 20840.00 NGN
Sky Blue / XL | 20840.00 NGN
Sky Blue / 2XL | 20840.00 NGN
Sky Blue / 3XL | 20840.00 NGN
White / S | 20840.00 NGN
White / M | 20840.00 NGN
White / L | 20840.00 NGN
White / XL | 20840.00 NGN
White / 2XL | 20840.00 NGN
White / 3XL | 20840.00 NGN
---
Babel Ink Unisex Long Sleeve T- Shirt
Black / S | 13339.00 NGN
Black / M | 13339.00 NGN
Black / L | 13339.00 NGN
Black / XL | 13339.00 NGN
Black / 2XL | 13339.00 NGN
Navy / S | 13339.00 NGN
Navy / M | 13339.00 NGN
Navy / L | 13339.00 NGN
Navy / XL | 13339.00 NGN
Navy / 2XL | 13339.00 NGN
Maroon / S | 13339.00 NGN
Maroon / M | 13339.00 NGN
Maroon / L | 13339.00 NGN
Maroon / XL | 13339.00 NGN
Maroon / 2XL | 13339.00 NGN
Red / S | 13339.00 NGN
Red / M | 13339.00 NGN
Red / L | 13339.00 NGN
Red / XL | 13339.00 NGN
Red / 2XL | 13339.00 NGN
Dark Grey Heather / S | 13339.00 NGN
Dark Grey Heather / M | 13339.00 NGN
Dark Grey Heather / L | 13339.00 NGN
Dark Grey Heather / XL | 13339.00 NGN
Dark Grey Heather / 2XL | 13339.00 NGN
Heather Deep Teal / S | 13339.00 NGN
Heather Deep Teal / M | 13339.00 NGN
Heather Deep Teal / L | 13339.00 NGN
Heather Deep Teal / XL | 13339.00 NGN
Heather Deep Teal / 2XL | 13339.00 NGN
Military Green / S | 13339.00 NGN
Military Green / M | 13339.00 NGN
Military Green / L | 13339.00 NGN
Military Green / XL | 13339.00 NGN
Military Green / 2XL | 13339.00 NGN
Heather Mauve / S | 13339.00 NGN
Heather Mauve / M | 13339.00 NGN
Heather Mauve / L | 13339.00 NGN
Heather Mauve / XL | 13339.00 NGN
Heather Mauve / 2XL | 13339.00 NGN
Storm / S | 13339.00 NGN
Storm / M | 13339.00 NGN
Storm / L | 13339.00 NGN
Storm / XL | 13339.00 NGN
Storm / 2XL | 13339.00 NGN
Gold / S | 13339.00 NGN
Gold / M | 13339.00 NGN
Gold / L | 13339.00 NGN
Gold / XL | 13339.00 NGN
Gold / 2XL | 13339.00 NGN
Sand Dune / S | 13339.00 NGN
Sand Dune / M | 13339.00 NGN
Sand Dune / L | 13339.00 NGN
Sand Dune / XL | 13339.00 NGN
Sand Dune / 2XL | 13339.00 NGN
White / S | 13339.00 NGN
White / M | 13339.00 NGN
White / L | 13339.00 NGN
White / XL | 13339.00 NGN
White / 2XL | 13339.00 NGN
---
Bivety Blocks Unisex Sweatshirt
S | 20420.00 NGN
M | 20420.00 NGN
L | 20420.00 NGN
XL | 20420.00 NGN
2XL | 20420.00 NGN
---
Alliterate OTE Unisex Hoodie
S | 20683.00 NGN
M | 20683.00 NGN
L | 20683.00 NGN
XL | 20683.00 NGN
2XL | 20683.00 NGN
---
Up Unisex t-shirt
Maroon / S | 12300.00 NGN
Maroon / M | 12300.00 NGN
Maroon / L | 12300.00 NGN
Maroon / XL | 12300.00 NGN
Maroon / 2XL | 12300.00 NGN
Olive / S | 12300.00 NGN
Olive / M | 12300.00 NGN
Olive / L | 12300.00 NGN
Olive / XL | 12300.00 NGN
Olive / 2XL | 12300.00 NGN
Heather True Royal / S | 12300.00 NGN
Heather True Royal / M | 12300.00 NGN
Heather True Royal / L | 12300.00 NGN
Heather True Royal / XL | 12300.00 NGN
Heather True Royal / 2XL | 12300.00 NGN
Aqua / S | 12300.00 NGN
Aqua / M | 12300.00 NGN
Aqua / L | 12300.00 NGN
Aqua / XL | 12300.00 NGN
Aqua / 2XL | 12300.00 NGN
Mustard / S | 12300.00 NGN
Mustard / M | 12300.00 NGN
Mustard / L | 12300.00 NGN
Mustard / XL | 12300.00 NGN
Mustard / 2XL | 12300.00 NGN
Tan / S | 12300.00 NGN
Tan / M | 12300.00 NGN
Tan / L | 12300.00 NGN
Tan / XL | 12300.00 NGN
Tan / 2XL | 12300.00 NGN
Athletic Heather / S | 12300.00 NGN
Athletic Heather / M | 12300.00 NGN
Athletic Heather / L | 12300.00 NGN
Athletic Heather / XL | 12300.00 NGN
Athletic Heather / 2XL | 12300.00 NGN
Heather Mint / S | 12300.00 NGN
Heather Mint / M | 12300.00 NGN
Heather Mint / L | 12300.00 NGN
Heather Mint / XL | 12300.00 NGN
Heather Mint / 2XL | 12300.00 NGN
White / S | 12300.00 NGN
White / M | 12300.00 NGN
White / L | 12300.00 NGN
White / XL | 12300.00 NGN
White / 2XL | 12300.00 NGN
---
Requiem Unisex Long Sleeve Tee
Red / S | 13344.00 NGN
Red / M | 13344.00 NGN
Red / L | 13344.00 NGN
Red / XL | 13344.00 NGN
Red / 2XL | 13344.00 NGN
Heather Deep Teal / S | 13344.00 NGN
Heather Deep Teal / M | 13344.00 NGN
Heather Deep Teal / L | 13344.00 NGN
Heather Deep Teal / XL | 13344.00 NGN
Heather Deep Teal / 2XL | 13344.00 NGN
Military Green / S | 13344.00 NGN
Military Green / M | 13344.00 NGN
Military Green / L | 13344.00 NGN
Military Green / XL | 13344.00 NGN
Military Green / 2XL | 13344.00 NGN
Heather Mauve / S | 13344.00 NGN
Heather Mauve / M | 13344.00 NGN
Heather Mauve / L | 13344.00 NGN
Heather Mauve / XL | 13344.00 NGN
Heather Mauve / 2XL | 13344.00 NGN
Storm / S | 13344.00 NGN
Storm / M | 13344.00 NGN
Storm / L | 13344.00 NGN
Storm / XL | 13344.00 NGN
Storm / 2XL | 13344.00 NGN
Gold / S | 13344.00 NGN
Gold / M | 13344.00 NGN
Gold / L | 13344.00 NGN
Gold / XL | 13344.00 NGN
Gold / 2XL | 13344.00 NGN
Sand Dune / S | 13344.00 NGN
Sand Dune / M | 13344.00 NGN
Sand Dune / L | 13344.00 NGN
Sand Dune / XL | 13344.00 NGN
Sand Dune / 2XL | 13344.00 NGN
White / S | 13344.00 NGN
White / M | 13344.00 NGN
White / L | 13344.00 NGN
White / XL | 13344.00 NGN
White / 2XL | 13344.00 NGN
---
Requiem Premium Unisex Hoodie
Maroon / S | 20680.00 NGN
Maroon / M | 20680.00 NGN
Maroon / L | 20680.00 NGN
Maroon / XL | 20680.00 NGN
Maroon / 2XL | 20680.00 NGN
Maroon / 3XL | 20680.00 NGN
Charcoal Heather / S | 20680.00 NGN
Charcoal Heather / M | 20680.00 NGN
Charcoal Heather / L | 20680.00 NGN
Charcoal Heather / XL | 20680.00 NGN
Charcoal Heather / 2XL | 20680.00 NGN
Charcoal Heather / 3XL | 20680.00 NGN
Purple / S | 20680.00 NGN
Purple / M | 20680.00 NGN
Purple / L | 20680.00 NGN
Purple / XL | 20680.00 NGN
Purple / 2XL | 20680.00 NGN
Purple / 3XL | 20680.00 NGN
Military Green / S | 20680.00 NGN
Military Green / M | 20680.00 NGN
Military Green / L | 20680.00 NGN
Military Green / XL | 20680.00 NGN
Military Green / 2XL | 20680.00 NGN
Military Green / 3XL | 20680.00 NGN
Khaki / S | 20680.00 NGN
Khaki / M | 20680.00 NGN
Khaki / L | 20680.00 NGN
Khaki / XL | 20680.00 NGN
Khaki / 2XL | 20680.00 NGN
Khaki / 3XL | 20680.00 NGN
Dusty Rose / S | 20680.00 NGN
Dusty Rose / M | 20680.00 NGN
Dusty Rose / L | 20680.00 NGN
Dusty Rose / XL | 20680.00 NGN
Dusty Rose / 2XL | 20680.00 NGN
Dusty Rose / 3XL | 20680.00 NGN
Carolina Blue / S | 20680.00 NGN
Carolina Blue / M | 20680.00 NGN
Carolina Blue / L | 20680.00 NGN
Carolina Blue / 2XL | 20680.00 NGN
Carolina Blue / 3XL | 20680.00 NGN
Carbon Grey / S | 20680.00 NGN
Carbon Grey / M | 20680.00 NGN
Carbon Grey / L | 20680.00 NGN
Carbon Grey / XL | 20680.00 NGN
Carbon Grey / 2XL | 20680.00 NGN
Carbon Grey / 3XL | 20680.00 NGN
Sky Blue / S | 20680.00 NGN
Sky Blue / L | 20680.00 NGN
Sky Blue / XL | 20680.00 NGN
Sky Blue / 2XL | 20680.00 NGN
Sky Blue / 3XL | 20680.00 NGN
White / S | 20680.00 NGN
White / M | 20680.00 NGN
White / L | 20680.00 NGN
White / XL | 20680.00 NGN
White / 2XL | 20680.00 NGN
White / 3XL | 20680.00 NGN
---
Babel Ink Socks
M | 7080.00 NGN
L | 7080.00 NGN
XL | 7080.00 NGN
---
Babel Ink Embroidered Polo Shirt
Black / S | 13430.00 NGN
Black / M | 13430.00 NGN
Black / 2XL | 13430.00 NGN
Red / S | 13430.00 NGN
Red / M | 13430.00 NGN
Red / L | 13430.00 NGN
Red / XL | 13430.00 NGN
Red / 2XL | 13430.00 NGN
Royal / S | 13430.00 NGN
Royal / M | 13430.00 NGN
Royal / XL | 13430.00 NGN
Royal / 2XL | 13430.00 NGN
Sport Grey / S | 13430.00 NGN
Sport Grey / M | 13430.00 NGN
Sport Grey / L | 13430.00 NGN
Sport Grey / XL | 13430.00 NGN
Sport Grey / 2XL | 13430.00 NGN
White / S | 13430.00 NGN
White / M | 13430.00 NGN
White / L | 13430.00 NGN
White / XL | 13430.00 NGN
White / 2XL | 13430.00 NGN
---
Babel Ink Dad Hat
Black | 10950.00 NGN
Navy | 10950.00 NGN
Cranberry | 10950.00 NGN
Spruce | 10950.00 NGN
Dark Grey | 10950.00 NGN
Green Camo | 10950.00 NGN
Khaki | 10950.00 NGN
Stone | 10950.00 NGN
Pink | 10950.00 NGN
Light Blue | 10950.00 NGN
White | 10950.00 NGN
---
Babel Ink Unisex Joggers
J. Navy / S | 14170.00 NGN
J. Navy / M | 14170.00 NGN
J. Navy / L | 14170.00 NGN
J. Navy / XL | 14170.00 NGN
J. Navy / 2XL | 14170.00 NGN
Black / S | 14170.00 NGN
Black / M | 14170.00 NGN
Black / L | 14170.00 NGN
Black / XL | 14170.00 NGN
Black / 2XL | 14170.00 NGN
Black Heather / S | 14170.00 NGN
Black Heather / M | 14170.00 NGN
Black Heather / L | 14170.00 NGN
Black Heather / XL | 14170.00 NGN
Black Heather / 2XL | 14170.00 NGN
Athletic Heather / S | 14170.00 NGN
Athletic Heather / M | 14170.00 NGN
Athletic Heather / L | 14170.00 NGN
Athletic Heather / XL | 14170.00 NGN
Athletic Heather / 2XL | 14170.00 NGN
---
Babel Ink Cuffed Beanie
Black | 10950.00 NGN
Brown | 10950.00 NGN
Navy | 10950.00 NGN
Spruce | 10950.00 NGN
Dark Grey | 10950.00 NGN
Red | 10950.00 NGN
Heather Grey | 10950.00 NGN
Gold | 10950.00 NGN
White | 10950.00 NGN
---
TORA Unisex Premium Sweatshirt
Black / M | 17509.00 NGN
Black / L | 17509.00 NGN
Black / XL | 17509.00 NGN
Black / 2XL | 17509.00 NGN
Black / 3XL | 17509.00 NGN
Navy Blazer / M | 17509.00 NGN
Navy Blazer / L | 17509.00 NGN
Navy Blazer / XL | 17509.00 NGN
Navy Blazer / 2XL | 17509.00 NGN
Navy Blazer / 3XL | 17509.00 NGN
Charcoal Heather / M | 17509.00 NGN
Charcoal Heather / L | 17509.00 NGN
Charcoal Heather / XL | 17509.00 NGN
Charcoal Heather / 2XL | 17509.00 NGN
Charcoal Heather / 3XL | 17509.00 NGN
Team Royal / M | 17509.00 NGN
Team Royal / L | 17509.00 NGN
Team Royal / XL | 17509.00 NGN
Team Royal / 2XL | 17509.00 NGN
Team Royal / 3XL | 17509.00 NGN
Dusty Rose / M | 17509.00 NGN
Dusty Rose / L | 17509.00 NGN
Dusty Rose / XL | 17509.00 NGN
Dusty Rose / 2XL | 17509.00 NGN
Dusty Rose / 3XL | 17509.00 NGN
Carbon Grey / M | 17509.00 NGN
Carbon Grey / L | 17509.00 NGN
Carbon Grey / XL | 17509.00 NGN
Carbon Grey / 2XL | 17509.00 NGN
Carbon Grey / 3XL | 17509.00 NGN
White / M | 17509.00 NGN
White / L | 17509.00 NGN
White / XL | 17509.00 NGN
White / 2XL | 17509.00 NGN
White / 3XL | 17509.00 NGN
---
Babel Ink Unisex essential eco hoodie
French Navy / S | 20840.00 NGN
French Navy / M | 20840.00 NGN
French Navy / L | 20840.00 NGN
French Navy / XL | 20840.00 NGN
French Navy / 2XL | 20840.00 NGN
Black / S | 20840.00 NGN
Black / M | 20840.00 NGN
Black / L | 20840.00 NGN
Black / XL | 20840.00 NGN
Black / 2XL | 20840.00 NGN
Canyon Pink / S | 20840.00 NGN
Canyon Pink / M | 20840.00 NGN
Canyon Pink / L | 20840.00 NGN
Canyon Pink / XL | 20840.00 NGN
Canyon Pink / 2XL | 20840.00 NGN
Desert Dust / S | 20840.00 NGN
Desert Dust / M | 20840.00 NGN
Desert Dust / L | 20840.00 NGN
Desert Dust / XL | 20840.00 NGN
Desert Dust / 2XL | 20840.00 NGN
White / S | 20840.00 NGN
White / M | 20840.00 NGN
White / L | 20840.00 NGN
White / XL | 20840.00 NGN
White / 2XL | 20840.00 NGN
---
Tora Unisex Long Sleeve T-Shirt
Red / S | 13339.00 NGN
Red / M | 13339.00 NGN
Red / L | 13339.00 NGN
Red / XL | 13339.00 NGN
Red / 2XL | 13339.00 NGN
Heather Deep Teal / S | 13339.00 NGN
Heather Deep Teal / M | 13339.00 NGN
Heather Deep Teal / L | 13339.00 NGN
Heather Deep Teal / XL | 13339.00 NGN
Heather Deep Teal / 2XL | 13339.00 NGN
Military Green / S | 13339.00 NGN
Military Green / M | 13339.00 NGN
Military Green / L | 13339.00 NGN
Military Green / XL | 13339.00 NGN
Military Green / 2XL | 13339.00 NGN
Heather Mauve / S | 13339.00 NGN
Heather Mauve / M | 13339.00 NGN
Heather Mauve / L | 13339.00 NGN
Heather Mauve / XL | 13339.00 NGN
Heather Mauve / 2XL | 13339.00 NGN
Storm / S | 13339.00 NGN
Storm / M | 13339.00 NGN
Storm / L | 13339.00 NGN
Storm / XL | 13339.00 NGN
Storm / 2XL | 13339.00 NGN
Gold / S | 13339.00 NGN
Gold / M | 13339.00 NGN
Gold / L | 13339.00 NGN
Gold / XL | 13339.00 NGN
Gold / 2XL | 13339.00 NGN
Sand Dune / S | 13339.00 NGN
Sand Dune / M | 13339.00 NGN
Sand Dune / L | 13339.00 NGN
Sand Dune / XL | 13339.00 NGN
Sand Dune / 2XL | 13339.00 NGN
White / S | 13339.00 NGN
White / M | 13339.00 NGN
White / L | 13339.00 NGN
White / XL | 13339.00 NGN
White / 2XL | 13339.00 NGN
---
Tora Unisex t-shirt
Black / S | 12300.00 NGN
Black / M | 12300.00 NGN
Black / L | 12300.00 NGN
Black / XL | 12300.00 NGN
Black / 2XL | 12300.00 NGN
Navy / S | 12300.00 NGN
Navy / M | 12300.00 NGN
Navy / L | 12300.00 NGN
Navy / XL | 12300.00 NGN
Navy / 2XL | 12300.00 NGN
Heather Midnight Navy / S | 12300.00 NGN
Heather Midnight Navy / M | 12300.00 NGN
Heather Midnight Navy / L | 12300.00 NGN
Heather Midnight Navy / XL | 12300.00 NGN
Heather Midnight Navy / 2XL | 12300.00 NGN
Heather Forest / S | 12300.00 NGN
Heather Forest / M | 12300.00 NGN
Heather Forest / L | 12300.00 NGN
Heather Forest / XL | 12300.00 NGN
Heather Forest / 2XL | 12300.00 NGN
Maroon / S | 12300.00 NGN
Maroon / M | 12300.00 NGN
Maroon / L | 12300.00 NGN
Maroon / XL | 12300.00 NGN
Maroon / 2XL | 12300.00 NGN
Forest / S | 12300.00 NGN
Forest / M | 12300.00 NGN
Forest / L | 12300.00 NGN
Forest / XL | 12300.00 NGN
Forest / 2XL | 12300.00 NGN
Dark Grey Heather / S | 12300.00 NGN
Dark Grey Heather / M | 12300.00 NGN
Dark Grey Heather / L | 12300.00 NGN
Dark Grey Heather / XL | 12300.00 NGN
Dark Grey Heather / 2XL | 12300.00 NGN
Olive / S | 12300.00 NGN
Olive / M | 12300.00 NGN
Olive / L | 12300.00 NGN
Olive / XL | 12300.00 NGN
Olive / 2XL | 12300.00 NGN
Heather True Royal / S | 12300.00 NGN
Heather True Royal / M | 12300.00 NGN
Heather True Royal / L | 12300.00 NGN
Heather True Royal / XL | 12300.00 NGN
Heather True Royal / 2XL | 12300.00 NGN
Aqua / S | 12300.00 NGN
Aqua / M | 12300.00 NGN
Aqua / L | 12300.00 NGN
Aqua / XL | 12300.00 NGN
Aqua / 2XL | 12300.00 NGN
White / S | 12300.00 NGN
White / M | 12300.00 NGN
White / L | 12300.00 NGN
White / XL | 12300.00 NGN
White / 2XL | 12300.00 NGN
---
Babel Ink Unisex Premium Sweatshirt
Black / M | 17500.00 NGN
Black / L | 17500.00 NGN
Black / XL | 17500.00 NGN
Black / 2XL | 17500.00 NGN
Black / 3XL | 17500.00 NGN
Navy Blazer / M | 17500.00 NGN
Navy Blazer / L | 17500.00 NGN
Navy Blazer / XL | 17500.00 NGN
Navy Blazer / 2XL | 17500.00 NGN
Navy Blazer / 3XL | 17500.00 NGN
Charcoal Heather / M | 17500.00 NGN
Charcoal Heather / L | 17500.00 NGN
Charcoal Heather / XL | 17500.00 NGN
Charcoal Heather / 2XL | 17500.00 NGN
Charcoal Heather / 3XL | 17500.00 NGN
Team Royal / M | 17500.00 NGN
Team Royal / L | 17500.00 NGN
Team Royal / XL | 17500.00 NGN
Team Royal / 2XL | 17500.00 NGN
Team Royal / 3XL | 17500.00 NGN
Dusty Rose / M | 17500.00 NGN
Dusty Rose / L | 17500.00 NGN
Dusty Rose / XL | 17500.00 NGN
Dusty Rose / 2XL | 17500.00 NGN
Dusty Rose / 3XL | 17500.00 NGN
Carbon Grey / M | 17500.00 NGN
Carbon Grey / L | 17500.00 NGN
Carbon Grey / XL | 17500.00 NGN
Carbon Grey / 2XL | 17500.00 NGN
Carbon Grey / 3XL | 17500.00 NGN
White / M | 17500.00 NGN
White / L | 17500.00 NGN
White / XL | 17500.00 NGN
White / 2XL | 17500.00 NGN
White / 3XL | 17500.00 NGN
---
Babel Ink Unisex t-shirt
Black / S | 12300.00 NGN
Black / M | 12300.00 NGN
Black / L | 12300.00 NGN
Black / XL | 12300.00 NGN
Black / 2XL | 12300.00 NGN
Black / 3XL | 12300.00 NGN
Navy / S | 12300.00 NGN
Navy / M | 12300.00 NGN
Navy / L | 12300.00 NGN
Navy / XL | 12300.00 NGN
Navy / 2XL | 12300.00 NGN
Navy / 3XL | 12300.00 NGN
Red / S | 12300.00 NGN
Red / M | 12300.00 NGN
Red / L | 12300.00 NGN
Red / XL | 12300.00 NGN
Red / 2XL | 12300.00 NGN
Red / 3XL | 12300.00 NGN
Maroon / S | 12300.00 NGN
Maroon / M | 12300.00 NGN
Maroon / L | 12300.00 NGN
Maroon / XL | 12300.00 NGN
Maroon / 2XL | 12300.00 NGN
Maroon / 3XL | 12300.00 NGN
Forest / S | 12300.00 NGN
Forest / M | 12300.00 NGN
Forest / L | 12300.00 NGN
Forest / XL | 12300.00 NGN
Forest / 2XL | 12300.00 NGN
Forest / 3XL | 12300.00 NGN
Aqua / S | 12300.00 NGN
Aqua / M | 12300.00 NGN
Aqua / L | 12300.00 NGN
Aqua / XL | 12300.00 NGN
Aqua / 2XL | 12300.00 NGN
Aqua / 3XL | 12300.00 NGN
Leaf / S | 12300.00 NGN
Leaf / M | 12300.00 NGN
Leaf / L | 12300.00 NGN
Leaf / XL | 12300.00 NGN
Leaf / 2XL | 12300.00 NGN
Leaf / 3XL | 12300.00 NGN
Burnt Orange / S | 12300.00 NGN
Burnt Orange / M | 12300.00 NGN
Burnt Orange / L | 12300.00 NGN
Burnt Orange / XL | 12300.00 NGN
Burnt Orange / 2XL | 12300.00 NGN
Tan / S | 12300.00 NGN
Tan / M | 12300.00 NGN
Tan / L | 12300.00 NGN
Tan / XL | 12300.00 NGN
Tan / 2XL | 12300.00 NGN
Tan / 3XL | 12300.00 NGN
Heather Prism Dusty Blue / S | 12300.00 NGN
Heather Prism Dusty Blue / M | 12300.00 NGN
Heather Prism Dusty Blue / L | 12300.00 NGN
Heather Prism Dusty Blue / XL | 12300.00 NGN
Heather Prism Dusty Blue / 2XL | 12300.00 NGN
Heather Prism Dusty Blue / 3XL | 12300.00 NGN
Strobe / S | 12300.00 NGN
Strobe / M | 12300.00 NGN
Strobe / L | 12300.00 NGN
Strobe / XL | 12300.00 NGN
Strobe / 2XL | 12300.00 NGN
Strobe / 3XL | 12300.00 NGN
White / S | 12300.00 NGN
White / M | 12300.00 NGN
White / L | 12300.00 NGN
White / XL | 12300.00 NGN
White / 2XL | 12300.00 NGN
White / 3XL | 12300.00 NGN
---
Splash OTE Unisex Hoodie
S | 20641.00 NGN
M | 20641.00 NGN
L | 20641.00 NGN
XL | 20641.00 NGN
2XL | 20641.00 NGN
---
Flow OTE Unisex T-shirt
S | 15012.00 NGN
M | 15012.00 NGN
L | 15012.00 NGN
XL | 15012.00 NGN
2XL | 15012.00 NGN
---
Other Shopify Stores Registered on August 4, 2022