Zyxm mall is an e-commerce website that was registered on August 4, 2022. The store is hosted on the
Shopify platform
under the account name zyxm-mall.myshopify.com. The publicly registered domain name for this store is
zyxm.site
.
The store collects payments in the USD currency, and uses the English language setting for its website.
The store owner can be contacted via email at l6f555586dhi@mail.ru
Note: This website, Merchant Genius, is not affiliated with Zyxm mall. Please contact the store owner directly for any issues or questions pertaining to the online store.
Have questions or concerns about this merchant?
Launch FAQ
Sponsored Content
General Information on Zyxm mall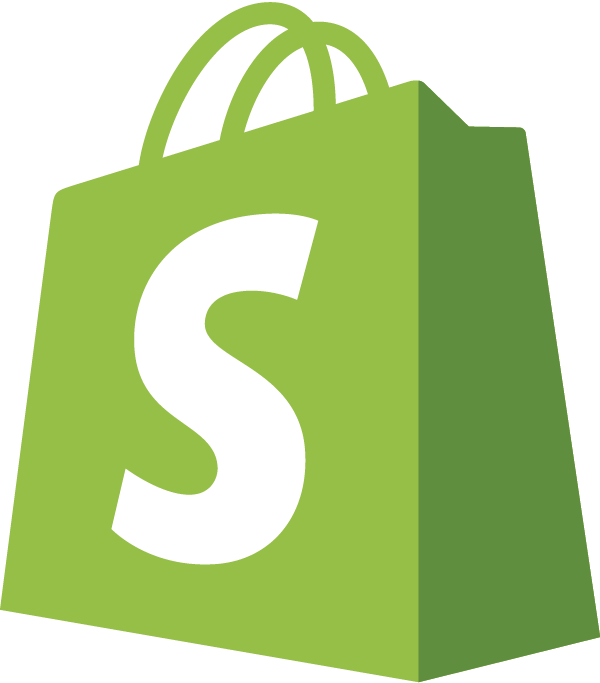 This store is hosted on Shopify


The store was registered on August 4, 2022


The store language setting is English

The store currency setting is USD

Contact Information for Zyxm mall

zyxm.site


zyxm-mall.myshopify.com


l6f555586dhi@mail.ru

No Phone Information Found
Sponsored Content
Products for Sale on Zyxm mall
Y2K Gothic Butterfly Print Oversize Zip Up Hoodies 2021 Winter New Grunge Long Sleeve Sweatshirt Casual Hooded Jacket Streetwear
nz639-black / S | 10.00 USD
nz633-black / S | 10.00 USD
nz633-grey / S | 10.00 USD
nz629-black / S | 10.00 USD
nz629-Brown / S | 10.00 USD
nz622-black / S | 10.00 USD
nz616-black / S | 10.00 USD
nz616-gray / S | 10.00 USD
nz607-blck / S | 10.00 USD
nz607-white / S | 10.00 USD
nz623-black / S | 10.00 USD
nz624-grey / S | 10.00 USD
nz625-black / S | 10.00 USD
nz639-black / M | 10.00 USD
nz633-black / M | 10.00 USD
nz633-grey / M | 10.00 USD
nz629-black / M | 10.00 USD
nz629-Brown / M | 10.00 USD
nz622-black / M | 10.00 USD
nz616-black / M | 10.00 USD
nz616-gray / M | 10.00 USD
nz607-blck / M | 10.00 USD
nz607-white / M | 10.00 USD
nz623-black / M | 10.00 USD
nz624-grey / M | 10.00 USD
nz625-black / M | 10.00 USD
nz639-black / L | 10.00 USD
nz633-black / L | 10.00 USD
nz633-grey / L | 10.00 USD
nz629-black / L | 10.00 USD
nz629-Brown / L | 10.00 USD
nz622-black / L | 10.00 USD
nz616-black / L | 10.00 USD
nz616-gray / L | 10.00 USD
nz607-blck / L | 10.00 USD
nz607-white / L | 10.00 USD
nz623-black / L | 10.00 USD
nz624-grey / L | 10.00 USD
nz625-black / L | 10.00 USD
nz639-black / XL | 10.00 USD
nz633-black / XL | 10.00 USD
nz633-grey / XL | 10.00 USD
nz629-black / XL | 10.00 USD
nz629-Brown / XL | 10.00 USD
nz622-black / XL | 10.00 USD
nz616-black / XL | 10.00 USD
nz616-gray / XL | 10.00 USD
nz607-blck / XL | 10.00 USD
nz607-white / XL | 10.00 USD
nz623-black / XL | 10.00 USD
nz624-grey / XL | 10.00 USD
nz625-black / XL | 10.00 USD
---
Vintage Angel Print Oversized Hoodies Female Zip Up Long Sleeve Women's Sweatshirt Y2K Aesthetic Autumn Gothic Grunge Streetwear
Black / M | 8.00 USD
Auburn / M | 8.00 USD
white / M | 8.00 USD
Black / L | 8.00 USD
Auburn / L | 8.00 USD
white / L | 8.00 USD
Black / XL | 8.00 USD
Auburn / XL | 8.00 USD
white / XL | 8.00 USD
Black / XXL | 8.00 USD
Auburn / XXL | 8.00 USD
white / XXL | 8.00 USD
Black / XXXL | 8.00 USD
Auburn / XXXL | 8.00 USD
white / XXXL | 8.00 USD
---
Sweetown Casual Baggy Wide Leg Sweatpants White Loose Drawstring Low Waist Streetwear Cargo Pants Womens Hippie Joggers Trousers
white-polyester-thin / S | 25.00 USD
black-cotton / S | 25.00 USD
brown-cotton / S | 25.00 USD
black-polyester-thin / S | 25.00 USD
green-cotton / S | 25.00 USD
green-polyester-thin / S | 25.00 USD
brown-polyester-thin / S | 25.00 USD
white-cotton / S | 25.00 USD
light brown-cotton / S | 25.00 USD
white-polyester-thin / M | 25.00 USD
black-cotton / M | 25.00 USD
brown-cotton / M | 25.00 USD
black-polyester-thin / M | 25.00 USD
green-cotton / M | 25.00 USD
green-polyester-thin / M | 25.00 USD
brown-polyester-thin / M | 25.00 USD
white-cotton / M | 25.00 USD
light brown-cotton / M | 25.00 USD
white-polyester-thin / L | 25.00 USD
black-cotton / L | 25.00 USD
brown-cotton / L | 25.00 USD
black-polyester-thin / L | 25.00 USD
green-cotton / L | 25.00 USD
green-polyester-thin / L | 25.00 USD
brown-polyester-thin / L | 25.00 USD
white-cotton / L | 25.00 USD
light brown-cotton / L | 25.00 USD
---
New Summer Men Mesh Gym Bodybuilding Casual Loose Shorts Joggers outdoors fitness beach Short Pants Male Brand Sweatpant M-5XL
BLACK / M | 15.00 USD
BLUE / M | 15.00 USD
WHITE / M | 15.00 USD
RED / M | 15.00 USD
GRAY / M | 15.00 USD
BLACK / L | 15.00 USD
BLUE / L | 15.00 USD
WHITE / L | 15.00 USD
RED / L | 15.00 USD
GRAY / L | 15.00 USD
BLACK / XL | 15.00 USD
BLUE / XL | 15.00 USD
WHITE / XL | 15.00 USD
RED / XL | 15.00 USD
GRAY / XL | 15.00 USD
BLACK / 2XL | 15.00 USD
BLUE / 2XL | 15.00 USD
WHITE / 2XL | 15.00 USD
RED / 2XL | 15.00 USD
GRAY / 2XL | 15.00 USD
BLACK / 3XL | 15.00 USD
BLUE / 3XL | 15.00 USD
WHITE / 3XL | 15.00 USD
RED / 3XL | 15.00 USD
GRAY / 3XL | 15.00 USD
BLACK / 4XL | 15.00 USD
BLUE / 4XL | 15.00 USD
WHITE / 4XL | 15.00 USD
RED / 4XL | 15.00 USD
GRAY / 4XL | 15.00 USD
BLACK / 5XL | 15.00 USD
BLUE / 5XL | 15.00 USD
WHITE / 5XL | 15.00 USD
RED / 5XL | 15.00 USD
GRAY / 5XL | 15.00 USD
---
MRMT 2022 Brand New Cotton 100% Men's T-shirt Pure Color Men T Shirts O-neck Man T-shirts Tops Tees For Male T SHIRT Clothes
Red / S | 8.00 USD
White / S | 8.00 USD
Black / S | 8.00 USD
Pink / S | 8.00 USD
Blue / S | 8.00 USD
Lake blue / S | 8.00 USD
Orange / S | 8.00 USD
Fruit green / S | 8.00 USD
Yellow / S | 8.00 USD
Rose red / S | 8.00 USD
Gray / S | 8.00 USD
Army green / S | 8.00 USD
Grass green / S | 8.00 USD
Red / M | 8.00 USD
White / M | 8.00 USD
Black / M | 8.00 USD
Pink / M | 8.00 USD
Blue / M | 8.00 USD
Lake blue / M | 8.00 USD
Orange / M | 8.00 USD
Fruit green / M | 8.00 USD
Yellow / M | 8.00 USD
Rose red / M | 8.00 USD
Gray / M | 8.00 USD
Army green / M | 8.00 USD
Grass green / M | 8.00 USD
Red / L | 8.00 USD
White / L | 8.00 USD
Black / L | 8.00 USD
Pink / L | 8.00 USD
Blue / L | 8.00 USD
Lake blue / L | 8.00 USD
Orange / L | 8.00 USD
Fruit green / L | 8.00 USD
Yellow / L | 8.00 USD
Rose red / L | 8.00 USD
Gray / L | 8.00 USD
Army green / L | 8.00 USD
Grass green / L | 8.00 USD
Red / XL | 8.00 USD
White / XL | 8.00 USD
Black / XL | 8.00 USD
Pink / XL | 8.00 USD
Blue / XL | 8.00 USD
Lake blue / XL | 8.00 USD
Orange / XL | 8.00 USD
Fruit green / XL | 8.00 USD
Yellow / XL | 8.00 USD
Rose red / XL | 8.00 USD
Gray / XL | 8.00 USD
Army green / XL | 8.00 USD
Grass green / XL | 8.00 USD
Red / XXL | 8.00 USD
White / XXL | 8.00 USD
Black / XXL | 8.00 USD
Pink / XXL | 8.00 USD
Blue / XXL | 8.00 USD
Lake blue / XXL | 8.00 USD
Orange / XXL | 8.00 USD
Fruit green / XXL | 8.00 USD
Yellow / XXL | 8.00 USD
Rose red / XXL | 8.00 USD
Gray / XXL | 8.00 USD
Army green / XXL | 8.00 USD
Grass green / XXL | 8.00 USD
Red / XXXL | 8.00 USD
White / XXXL | 8.00 USD
Black / XXXL | 8.00 USD
Pink / XXXL | 8.00 USD
Blue / XXXL | 8.00 USD
Lake blue / XXXL | 8.00 USD
Orange / XXXL | 8.00 USD
Fruit green / XXXL | 8.00 USD
Yellow / XXXL | 8.00 USD
Rose red / XXXL | 8.00 USD
Gray / XXXL | 8.00 USD
Army green / XXXL | 8.00 USD
Grass green / XXXL | 8.00 USD
Red / 4XL | 8.00 USD
White / 4XL | 8.00 USD
Black / 4XL | 8.00 USD
Pink / 4XL | 8.00 USD
Blue / 4XL | 8.00 USD
Lake blue / 4XL | 8.00 USD
Orange / 4XL | 8.00 USD
Fruit green / 4XL | 8.00 USD
Yellow / 4XL | 8.00 USD
Rose red / 4XL | 8.00 USD
Gray / 4XL | 8.00 USD
Army green / 4XL | 8.00 USD
Grass green / 4XL | 8.00 USD
---
HOUZHOU Gray Sweatpants for Women 2022 Autumn New Baggy Fashion Oversize Sports Pants Balck Trousers Female Joggers Streetwear
Black / S | 15.00 USD
Gray / S | 15.00 USD
Black / M | 15.00 USD
Gray / M | 15.00 USD
Black / L | 15.00 USD
Gray / L | 15.00 USD
Black / XL | 15.00 USD
Gray / XL | 15.00 USD
Black / XXL | 15.00 USD
Gray / XXL | 15.00 USD
---
High Quality Polyester Men Running T Shirt Quick Dry Fitness Shirt Training Exercise Clothes Gym Sport Shirt Tops Lightweight
Army Green / M | 8.00 USD
Blue / M | 8.00 USD
Black / M | 8.00 USD
White / M | 8.00 USD
Grey / M | 8.00 USD
Green / M | 8.00 USD
Light blue / M | 8.00 USD
Purple / M | 8.00 USD
Army Green / L | 8.00 USD
Blue / L | 8.00 USD
Black / L | 8.00 USD
White / L | 8.00 USD
Grey / L | 8.00 USD
Green / L | 8.00 USD
Light blue / L | 8.00 USD
Purple / L | 8.00 USD
Army Green / XL | 8.00 USD
Blue / XL | 8.00 USD
Black / XL | 8.00 USD
White / XL | 8.00 USD
Grey / XL | 8.00 USD
Green / XL | 8.00 USD
Light blue / XL | 8.00 USD
Purple / XL | 8.00 USD
Army Green / XXL | 8.00 USD
Blue / XXL | 8.00 USD
Black / XXL | 8.00 USD
White / XXL | 8.00 USD
Grey / XXL | 8.00 USD
Green / XXL | 8.00 USD
Light blue / XXL | 8.00 USD
Purple / XXL | 8.00 USD
Army Green / XXXL | 8.00 USD
Blue / XXXL | 8.00 USD
Black / XXXL | 8.00 USD
White / XXXL | 8.00 USD
Grey / XXXL | 8.00 USD
Green / XXXL | 8.00 USD
Light blue / XXXL | 8.00 USD
Purple / XXXL | 8.00 USD
Army Green / 4XL | 8.00 USD
Blue / 4XL | 8.00 USD
Black / 4XL | 8.00 USD
White / 4XL | 8.00 USD
Grey / 4XL | 8.00 USD
Green / 4XL | 8.00 USD
Light blue / 4XL | 8.00 USD
Purple / 4XL | 8.00 USD
Army Green / 5XL | 8.00 USD
Blue / 5XL | 8.00 USD
Black / 5XL | 8.00 USD
White / 5XL | 8.00 USD
Grey / 5XL | 8.00 USD
Green / 5XL | 8.00 USD
Light blue / 5XL | 8.00 USD
Purple / 5XL | 8.00 USD
---
Fashion summer t-shirt men's 2021 3D Eagle print men's T-shirt breathable street style stitching print t-shirt men's size 6XL
TL393 / XXS | 6.00 USD
TL394 / XXS | 6.00 USD
TL395 / XXS | 6.00 USD
TL396 / XXS | 6.00 USD
TT995 / XXS | 6.00 USD
TL393 / XS | 6.00 USD
TL394 / XS | 6.00 USD
TL395 / XS | 6.00 USD
TL396 / XS | 6.00 USD
TT995 / XS | 6.00 USD
TL393 / S | 6.00 USD
TL394 / S | 6.00 USD
TL395 / S | 6.00 USD
TL396 / S | 6.00 USD
TT995 / S | 6.00 USD
TL393 / M | 6.00 USD
TL394 / M | 6.00 USD
TL395 / M | 6.00 USD
TL396 / M | 6.00 USD
TT995 / M | 6.00 USD
TL393 / L | 6.00 USD
TL394 / L | 6.00 USD
TL395 / L | 6.00 USD
TL396 / L | 6.00 USD
TT995 / L | 6.00 USD
TL393 / XL | 6.00 USD
TL394 / XL | 6.00 USD
TL395 / XL | 6.00 USD
TL396 / XL | 6.00 USD
TT995 / XL | 6.00 USD
TL393 / XXL | 6.00 USD
TL394 / XXL | 6.00 USD
TL395 / XXL | 6.00 USD
TL396 / XXL | 6.00 USD
TT995 / XXL | 6.00 USD
TL393 / XXXL | 6.00 USD
TL394 / XXXL | 6.00 USD
TL395 / XXXL | 6.00 USD
TL396 / XXXL | 6.00 USD
TT995 / XXXL | 6.00 USD
TL393 / 4XL | 6.00 USD
TL394 / 4XL | 6.00 USD
TL395 / 4XL | 6.00 USD
TL396 / 4XL | 6.00 USD
TT995 / 4XL | 6.00 USD
TL393 / 5XL | 6.00 USD
TL394 / 5XL | 6.00 USD
TL395 / 5XL | 6.00 USD
TL396 / 5XL | 6.00 USD
TT995 / 5XL | 6.00 USD
TL393 / 6XL | 6.00 USD
TL394 / 6XL | 6.00 USD
TL395 / 6XL | 6.00 USD
TL396 / 6XL | 6.00 USD
TT995 / 6XL | 6.00 USD
---
Chinese Style Harem Pants Men Streetwear Casual Joggers Mens Pants Cotton Linen Sweatpants Ankle-length Men Trousers M-5XL
Chinese Size M / D11 Navy / China | 16.00 USD
Chinese Size L / D11 Navy / China | 16.00 USD
Chinese Size XL / D11 Navy / China | 16.00 USD
Chinese Size XXL / D11 Navy / China | 16.00 USD
Chinese Size XXXL / D11 Navy / China | 16.00 USD
Chinese Size 4XL / D11 Navy / China | 16.00 USD
Chinese Size 5XL / D11 Navy / China | 16.00 USD
Chinese Size M / D11 Black / China | 16.00 USD
Chinese Size L / D11 Black / China | 16.00 USD
Chinese Size XL / D11 Black / China | 16.00 USD
Chinese Size XXL / D11 Black / China | 16.00 USD
Chinese Size XXXL / D11 Black / China | 16.00 USD
Chinese Size 4XL / D11 Black / China | 16.00 USD
Chinese Size 5XL / D11 Black / China | 16.00 USD
Chinese Size M / D11 Red / China | 16.00 USD
Chinese Size L / D11 Red / China | 16.00 USD
Chinese Size XL / D11 Red / China | 16.00 USD
Chinese Size XXL / D11 Red / China | 16.00 USD
Chinese Size XXXL / D11 Red / China | 16.00 USD
Chinese Size 4XL / D11 Red / China | 16.00 USD
Chinese Size 5XL / D11 Red / China | 16.00 USD
Chinese Size M / D13 Grey Green / China | 16.00 USD
Chinese Size L / D13 Grey Green / China | 16.00 USD
Chinese Size XL / D13 Grey Green / China | 16.00 USD
Chinese Size XXL / D13 Grey Green / China | 16.00 USD
Chinese Size XXXL / D13 Grey Green / China | 16.00 USD
Chinese Size 4XL / D13 Grey Green / China | 16.00 USD
Chinese Size 5XL / D13 Grey Green / China | 16.00 USD
Chinese Size M / D13 Black / China | 16.00 USD
Chinese Size L / D13 Black / China | 16.00 USD
Chinese Size XL / D13 Black / China | 16.00 USD
Chinese Size XXL / D13 Black / China | 16.00 USD
Chinese Size XXXL / D13 Black / China | 16.00 USD
Chinese Size 4XL / D13 Black / China | 16.00 USD
Chinese Size 5XL / D13 Black / China | 16.00 USD
Chinese Size M / D13 Navy / China | 16.00 USD
Chinese Size L / D13 Navy / China | 16.00 USD
Chinese Size XL / D13 Navy / China | 16.00 USD
Chinese Size XXL / D13 Navy / China | 16.00 USD
Chinese Size XXXL / D13 Navy / China | 16.00 USD
Chinese Size 4XL / D13 Navy / China | 16.00 USD
Chinese Size 5XL / D13 Navy / China | 16.00 USD
Chinese Size M / D12 Navy / China | 16.00 USD
Chinese Size L / D12 Navy / China | 16.00 USD
Chinese Size XL / D12 Navy / China | 16.00 USD
Chinese Size XXL / D12 Navy / China | 16.00 USD
Chinese Size XXXL / D12 Navy / China | 16.00 USD
Chinese Size 4XL / D12 Navy / China | 16.00 USD
Chinese Size 5XL / D12 Navy / China | 16.00 USD
Chinese Size M / D12 Red / China | 16.00 USD
Chinese Size L / D12 Red / China | 16.00 USD
Chinese Size XL / D12 Red / China | 16.00 USD
Chinese Size XXL / D12 Red / China | 16.00 USD
Chinese Size XXXL / D12 Red / China | 16.00 USD
Chinese Size 4XL / D12 Red / China | 16.00 USD
Chinese Size 5XL / D12 Red / China | 16.00 USD
Chinese Size M / D12 Black / China | 16.00 USD
Chinese Size L / D12 Black / China | 16.00 USD
Chinese Size XL / D12 Black / China | 16.00 USD
Chinese Size XXL / D12 Black / China | 16.00 USD
Chinese Size XXXL / D12 Black / China | 16.00 USD
Chinese Size 4XL / D12 Black / China | 16.00 USD
Chinese Size 5XL / D12 Black / China | 16.00 USD
Chinese Size M / D14 Green / China | 16.00 USD
Chinese Size L / D14 Green / China | 16.00 USD
Chinese Size XL / D14 Green / China | 16.00 USD
Chinese Size XXL / D14 Green / China | 16.00 USD
Chinese Size XXXL / D14 Green / China | 16.00 USD
Chinese Size 4XL / D14 Green / China | 16.00 USD
Chinese Size 5XL / D14 Green / China | 16.00 USD
Chinese Size M / D14 Blue / China | 16.00 USD
Chinese Size L / D14 Blue / China | 16.00 USD
Chinese Size XL / D14 Blue / China | 16.00 USD
Chinese Size XXL / D14 Blue / China | 16.00 USD
Chinese Size XXXL / D14 Blue / China | 16.00 USD
Chinese Size 4XL / D14 Blue / China | 16.00 USD
Chinese Size 5XL / D14 Blue / China | 16.00 USD
Chinese Size M / D14 Black / China | 16.00 USD
Chinese Size L / D14 Black / China | 16.00 USD
Chinese Size XL / D14 Black / China | 16.00 USD
Chinese Size XXL / D14 Black / China | 16.00 USD
Chinese Size XXXL / D14 Black / China | 16.00 USD
Chinese Size 4XL / D14 Black / China | 16.00 USD
Chinese Size 5XL / D14 Black / China | 16.00 USD
---
2021 Harajuku Weirdo Graffiti Letter Printed Hoodies Men Lucky Me I See Ghosts Mens Hooded Sweatshirt Fleece Pullover Streetwear
nz632-black / M | 12.00 USD
nz632-Dark gray / M | 12.00 USD
nz634-black / M | 12.00 USD
nz634-white / M | 12.00 USD
nz632-black / L | 12.00 USD
nz632-Dark gray / L | 12.00 USD
nz634-black / L | 12.00 USD
nz634-white / L | 12.00 USD
nz632-black / XL | 12.00 USD
nz632-Dark gray / XL | 12.00 USD
nz634-black / XL | 12.00 USD
nz634-white / XL | 12.00 USD
nz632-black / XXL | 12.00 USD
nz632-Dark gray / XXL | 12.00 USD
nz634-black / XXL | 12.00 USD
nz634-white / XXL | 12.00 USD
nz632-black / XXXL | 12.00 USD
nz632-Dark gray / XXXL | 12.00 USD
nz634-black / XXXL | 12.00 USD
nz634-white / XXXL | 12.00 USD
---
2021 Autumn Women Tracksuit Korean Fashion Y2k Thin Zipper Long Sleeve Casual Coat Female Sweatshirt With Hood Oversized Clothes
607-black / S | 8.00 USD
607-white / S | 8.00 USD
616-black / S | 8.00 USD
616-gray / S | 8.00 USD
617-black / S | 8.00 USD
617-white / S | 8.00 USD
619-red / S | 8.00 USD
622-black / S | 8.00 USD
623-black / S | 8.00 USD
624-huise / S | 8.00 USD
625-black / S | 8.00 USD
626-black / S | 8.00 USD
626-red / S | 8.00 USD
627-brown / S | 8.00 USD
628-black / S | 8.00 USD
628-white / S | 8.00 USD
629-black / S | 8.00 USD
629-Brown / S | 8.00 USD
630-black / S | 8.00 USD
633-black / S | 8.00 USD
633-gray / S | 8.00 USD
607-black / M | 8.00 USD
607-white / M | 8.00 USD
616-black / M | 8.00 USD
616-gray / M | 8.00 USD
617-black / M | 8.00 USD
617-white / M | 8.00 USD
619-red / M | 8.00 USD
622-black / M | 8.00 USD
623-black / M | 8.00 USD
624-huise / M | 8.00 USD
625-black / M | 8.00 USD
626-black / M | 8.00 USD
626-red / M | 8.00 USD
627-brown / M | 8.00 USD
628-black / M | 8.00 USD
628-white / M | 8.00 USD
629-black / M | 8.00 USD
629-Brown / M | 8.00 USD
630-black / M | 8.00 USD
633-black / M | 8.00 USD
633-gray / M | 8.00 USD
607-black / L | 8.00 USD
607-white / L | 8.00 USD
616-black / L | 8.00 USD
616-gray / L | 8.00 USD
617-black / L | 8.00 USD
617-white / L | 8.00 USD
619-red / L | 8.00 USD
622-black / L | 8.00 USD
623-black / L | 8.00 USD
624-huise / L | 8.00 USD
625-black / L | 8.00 USD
626-black / L | 8.00 USD
626-red / L | 8.00 USD
627-brown / L | 8.00 USD
628-black / L | 8.00 USD
628-white / L | 8.00 USD
629-black / L | 8.00 USD
629-Brown / L | 8.00 USD
630-black / L | 8.00 USD
633-black / L | 8.00 USD
633-gray / L | 8.00 USD
607-black / XL | 8.00 USD
607-white / XL | 8.00 USD
616-black / XL | 8.00 USD
616-gray / XL | 8.00 USD
617-black / XL | 8.00 USD
617-white / XL | 8.00 USD
619-red / XL | 8.00 USD
622-black / XL | 8.00 USD
623-black / XL | 8.00 USD
624-huise / XL | 8.00 USD
625-black / XL | 8.00 USD
626-black / XL | 8.00 USD
626-red / XL | 8.00 USD
627-brown / XL | 8.00 USD
628-black / XL | 8.00 USD
628-white / XL | 8.00 USD
629-black / XL | 8.00 USD
629-Brown / XL | 8.00 USD
630-black / XL | 8.00 USD
633-black / XL | 8.00 USD
633-gray / XL | 8.00 USD
---
14 Colors Crop Top Women Solid Basic T-shirts Vest Seamless Streetwear Elastic Rib-Knit Sleeveless Casual Tank Tops Female
black / S | 6.00 USD
white / S | 6.00 USD
khaki / S | 6.00 USD
light purple / S | 6.00 USD
orange / S | 6.00 USD
red / S | 6.00 USD
green / S | 6.00 USD
pink / S | 6.00 USD
navy / S | 6.00 USD
blue / S | 6.00 USD
grey / S | 6.00 USD
brown / S | 6.00 USD
light green / S | 6.00 USD
purple / S | 6.00 USD
black / M | 6.00 USD
white / M | 6.00 USD
khaki / M | 6.00 USD
light purple / M | 6.00 USD
orange / M | 6.00 USD
red / M | 6.00 USD
green / M | 6.00 USD
pink / M | 6.00 USD
navy / M | 6.00 USD
blue / M | 6.00 USD
grey / M | 6.00 USD
brown / M | 6.00 USD
light green / M | 6.00 USD
purple / M | 6.00 USD
---
Other Shopify Stores Registered on August 4, 2022