bpguai is an e-commerce website that was registered on August 4, 2022. The store is hosted on the
Shopify platform
under the account name slacco-com.myshopify.com. The publicly registered domain name for this store is
ysjbd.top
.
The store collects payments in the GBP currency, and uses the English language setting for its website.
The store owner can be contacted via email at dicernllc@outlook.com
Note: This website, Merchant Genius, is not affiliated with bpguai. Please contact the store owner directly for any issues or questions pertaining to the online store.
Have questions or concerns about this merchant?
Launch FAQ
Sponsored Content
General Information on bpguai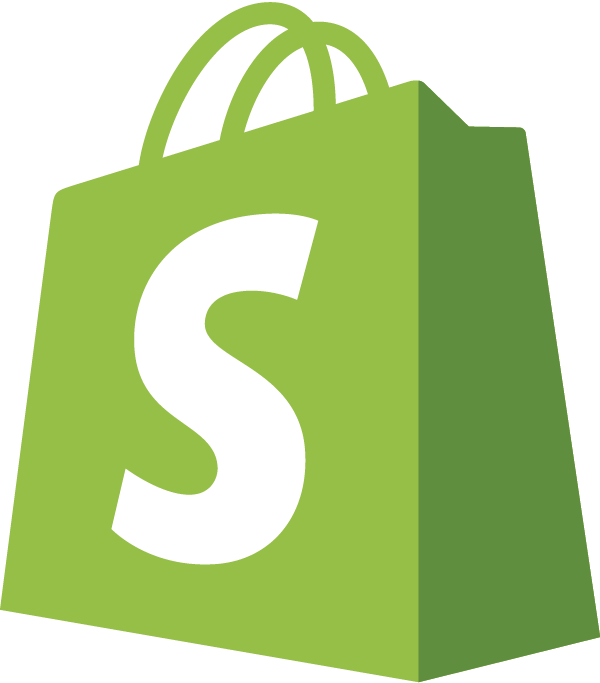 This store is hosted on Shopify


The store was registered on August 4, 2022


The store language setting is English


The store currency setting is GBP

Contact Information for bpguai

ysjbd.top


slacco-com.myshopify.com


dicernllc@outlook.com

No Phone Information Found
Sponsored Content
Products for Sale on bpguai
Last Day 49% OFF - Women's Arla Primrose Sandal
Gray / UK 3/US 5.5 | 22.90 GBP
Gray / UK 3.5/US 6 | 22.90 GBP
Gray / UK 4/US 6.5 | 22.90 GBP
Gray / UK 4.5/US 7 | 22.90 GBP
Gray / UK 5/US 7.5 | 22.90 GBP
Gray / UK 5.5/US 8 | 22.90 GBP
Gray / UK 6/US 8.5 | 22.90 GBP
Gray / UK 6.5/US 9 | 22.90 GBP
Gray / UK 7/US 9.5 | 22.90 GBP
Gray / UK 7.5/US 10 | 22.90 GBP
Gray / UK 8/US 10.5 | 22.90 GBP
Black / UK 3/US 5.5 | 22.90 GBP
Black / UK 3.5/US 6 | 22.90 GBP
Black / UK 4/US 6.5 | 22.90 GBP
Black / UK 4.5/US 7 | 22.90 GBP
Black / UK 5/US 7.5 | 22.90 GBP
Black / UK 5.5/US 8 | 22.90 GBP
Black / UK 6/US 8.5 | 22.90 GBP
Black / UK 6.5/US 9 | 22.90 GBP
Black / UK 7/US 9.5 | 22.90 GBP
Black / UK 7.5/US 10 | 22.90 GBP
Black / UK 8/US 10.5 | 22.90 GBP
Red / UK 3/US 5.5 | 22.90 GBP
Red / UK 3.5/US 6 | 22.90 GBP
Red / UK 4/US 6.5 | 22.90 GBP
Red / UK 4.5/US 7 | 22.90 GBP
Red / UK 5/US 7.5 | 22.90 GBP
Red / UK 5.5/US 8 | 22.90 GBP
Red / UK 6/US 8.5 | 22.90 GBP
Red / UK 6.5/US 9 | 22.90 GBP
Red / UK 7/US 9.5 | 22.90 GBP
Red / UK 7.5/US 10 | 22.90 GBP
Red / UK 8/US 10.5 | 22.90 GBP
Navy / UK 3/US 5.5 | 22.90 GBP
Navy / UK 3.5/US 6 | 22.90 GBP
Navy / UK 4/US 6.5 | 22.90 GBP
Navy / UK 4.5/US 7 | 22.90 GBP
Navy / UK 5/US 7.5 | 22.90 GBP
Navy / UK 5.5/US 8 | 22.90 GBP
Navy / UK 6/US 8.5 | 22.90 GBP
Navy / UK 6.5/US 9 | 22.90 GBP
Navy / UK 7/US 9.5 | 22.90 GBP
Navy / UK 7.5/US 10 | 22.90 GBP
Navy / UK 8/US 10.5 | 22.90 GBP
---
Footcare Fashion Drawstring Ladies Sandals
Navy / US5.5(Label size 35) | 24.69 GBP
Navy / US6.5-7(Label size 37) | 24.69 GBP
Navy / US7.5(Label size 38) | 24.69 GBP
Navy / US8(Label size 39) | 24.69 GBP
Navy / US8.5(Label size 40) | 24.69 GBP
Navy / US9(Label size 41) | 24.69 GBP
Navy / US9.5-10(Label size 42) | 24.69 GBP
Navy / US10.5(Label size 43) | 24.69 GBP
Black / US5.5(Label size 35) | 24.69 GBP
Black / US6.5-7(Label size 37) | 24.69 GBP
Black / US7.5(Label size 38) | 24.69 GBP
Black / US8(Label size 39) | 24.69 GBP
Black / US8.5(Label size 40) | 24.69 GBP
Black / US9(Label size 41) | 24.69 GBP
Black / US9.5-10(Label size 42) | 24.69 GBP
Black / US10.5(Label size 43) | 24.69 GBP
Gray / US5.5(Label size 35) | 24.69 GBP
Gray / US6.5-7(Label size 37) | 24.69 GBP
Gray / US7.5(Label size 38) | 24.69 GBP
Gray / US8(Label size 39) | 24.69 GBP
Gray / US8.5(Label size 40) | 24.69 GBP
Gray / US9(Label size 41) | 24.69 GBP
Gray / US9.5-10(Label size 42) | 24.69 GBP
Gray / US10.5(Label size 43) | 24.69 GBP
---
70% OFF - 2022 Women's Fashion Athletic Print Adjusting Buckle Platform Heel Sandals
Pink / US5.5(Label size 35) | 25.79 GBP
Pink / US6(Label size 36) | 25.79 GBP
Pink / US6.5-7(Label size 37) | 25.79 GBP
Pink / US7.5(Label size 38) | 25.79 GBP
Pink / US8(Label size 39) | 25.79 GBP
Pink / US8.5(Label size 40) | 25.79 GBP
Pink / US9(Label size 41) | 25.79 GBP
Pink / US9.5-10(Label size 42) | 25.79 GBP
Pink / US10.5(Label size 43) | 25.79 GBP
Blue / US5.5(Label size 35) | 25.79 GBP
Blue / US6(Label size 36) | 25.79 GBP
Blue / US6.5-7(Label size 37) | 25.79 GBP
Blue / US7.5(Label size 38) | 25.79 GBP
Blue / US8(Label size 39) | 25.79 GBP
Blue / US8.5(Label size 40) | 25.79 GBP
Blue / US9(Label size 41) | 25.79 GBP
Blue / US9.5-10(Label size 42) | 25.79 GBP
Blue / US10.5(Label size 43) | 25.79 GBP
Black / US5.5(Label size 35) | 25.79 GBP
Black / US6(Label size 36) | 25.79 GBP
Black / US6.5-7(Label size 37) | 25.79 GBP
Black / US7.5(Label size 38) | 25.79 GBP
Black / US8(Label size 39) | 25.79 GBP
Black / US8.5(Label size 40) | 25.79 GBP
Black / US9(Label size 41) | 25.79 GBP
Black / US9.5-10(Label size 42) | 25.79 GBP
Black / US10.5(Label size 43) | 25.79 GBP
Red / US5.5(Label size 35) | 25.79 GBP
Red / US6(Label size 36) | 25.79 GBP
Red / US6.5-7(Label size 37) | 25.79 GBP
Red / US7.5(Label size 38) | 25.79 GBP
Red / US8(Label size 39) | 25.79 GBP
Red / US8.5(Label size 40) | 25.79 GBP
Red / US9(Label size 41) | 25.79 GBP
Red / US9.5-10(Label size 42) | 25.79 GBP
Red / US10.5(Label size 43) | 25.79 GBP
---
Women's Vintage Cutout Embroidered Wedge Slippers
Blue / US6 | 24.69 GBP
Blue / US5.5 | 24.69 GBP
Blue / US5 | 24.69 GBP
Blue / US11 | 24.69 GBP
Blue / US7 | 24.69 GBP
Blue / US9.5 | 24.69 GBP
Blue / US8.5 | 24.69 GBP
Blue / US8 | 24.69 GBP
Blue / US10 | 24.69 GBP
Black / US6 | 24.69 GBP
Black / US5.5 | 24.69 GBP
Black / US5 | 24.69 GBP
Black / US11 | 24.69 GBP
Black / US7 | 24.69 GBP
Black / US9.5 | 24.69 GBP
Black / US8.5 | 24.69 GBP
Black / US8 | 24.69 GBP
Black / US10 | 24.69 GBP
Beige / US6 | 24.69 GBP
Beige / US5.5 | 24.69 GBP
Beige / US5 | 24.69 GBP
Beige / US11 | 24.69 GBP
Beige / US7 | 24.69 GBP
Beige / US9.5 | 24.69 GBP
Beige / US8.5 | 24.69 GBP
Beige / US8 | 24.69 GBP
Beige / US10 | 24.69 GBP
Red / US6 | 24.69 GBP
Red / US5.5 | 24.69 GBP
Red / US5 | 24.69 GBP
Red / US11 | 24.69 GBP
Red / US7 | 24.69 GBP
Red / US9.5 | 24.69 GBP
Red / US8.5 | 24.69 GBP
Red / US8 | 24.69 GBP
Red / US10 | 24.69 GBP
---
Women's Fashion Flat Slippers
Khaki / US11 | 26.85 GBP
Khaki / US5 | 26.85 GBP
Khaki / US5.5 | 26.85 GBP
Khaki / US6 | 26.85 GBP
Khaki / US7 | 26.85 GBP
Khaki / US8 | 26.85 GBP
Khaki / US8.5 | 26.85 GBP
Khaki / US9.5 | 26.85 GBP
Khaki / US10 | 26.85 GBP
Yellow / US11 | 26.85 GBP
Yellow / US5 | 26.85 GBP
Yellow / US5.5 | 26.85 GBP
Yellow / US6 | 26.85 GBP
Yellow / US7 | 26.85 GBP
Yellow / US8 | 26.85 GBP
Yellow / US8.5 | 26.85 GBP
Yellow / US9.5 | 26.85 GBP
Yellow / US10 | 26.85 GBP
Black / US11 | 26.85 GBP
Black / US5 | 26.85 GBP
Black / US5.5 | 26.85 GBP
Black / US6 | 26.85 GBP
Black / US7 | 26.85 GBP
Black / US8 | 26.85 GBP
Black / US8.5 | 26.85 GBP
Black / US9.5 | 26.85 GBP
Black / US10 | 26.85 GBP
---
Leopard Sunflower Gladiator Flat Vintage Flip Flops Sandals
4.5(35) / Yellow | 26.99 GBP
5.5(36) / Yellow | 26.99 GBP
6(37) / Yellow | 26.99 GBP
7(38) / Yellow | 26.99 GBP
8(39) / Yellow | 26.99 GBP
8.5(40) / Yellow | 26.99 GBP
9.5(41) / Yellow | 26.99 GBP
10(42) / Yellow | 26.99 GBP
11(43) / Yellow | 26.99 GBP
---
Color Leather Daily Summer Sandals
Photo Color / 5 | 26.69 GBP
Photo Color / 6 | 26.69 GBP
Photo Color / 7 | 26.69 GBP
Photo Color / 8 | 26.69 GBP
Photo Color / 9 | 26.69 GBP
Photo Color / 10 | 26.69 GBP
Photo Color / 11 | 26.69 GBP
---
Women's high heels Buckle Strap Sandals
Brown / 5 | 26.85 GBP
Brown / 6 | 26.85 GBP
Brown / 7 | 26.85 GBP
Brown / 8 | 26.85 GBP
Brown / 9 | 26.85 GBP
Brown / 10 | 26.85 GBP
Brown / 11 | 26.85 GBP
---
Women Wedges Orthopedic Hollow Out PU Summer Vintage Sandals
white / 4-4.5 | 26.99 GBP
black / 4-4.5 | 26.99 GBP
red / 4-4.5 | 26.99 GBP
blue / 4-4.5 | 26.99 GBP
green / 4-4.5 | 26.99 GBP
brown / 4-4.5 | 26.99 GBP
pink / 4-4.5 | 26.99 GBP
white / 5-5.5 | 26.99 GBP
black / 5-5.5 | 26.99 GBP
red / 5-5.5 | 26.99 GBP
blue / 5-5.5 | 26.99 GBP
green / 5-5.5 | 26.99 GBP
brown / 5-5.5 | 26.99 GBP
pink / 5-5.5 | 26.99 GBP
white / 6-6.5 | 26.99 GBP
black / 6-6.5 | 26.99 GBP
red / 6-6.5 | 26.99 GBP
blue / 6-6.5 | 26.99 GBP
green / 6-6.5 | 26.99 GBP
brown / 6-6.5 | 26.99 GBP
pink / 6-6.5 | 26.99 GBP
white / 7-7.5 | 26.99 GBP
black / 7-7.5 | 26.99 GBP
red / 7-7.5 | 26.99 GBP
blue / 7-7.5 | 26.99 GBP
green / 7-7.5 | 26.99 GBP
brown / 7-7.5 | 26.99 GBP
pink / 7-7.5 | 26.99 GBP
white / 8-8.5 | 26.99 GBP
black / 8-8.5 | 26.99 GBP
red / 8-8.5 | 26.99 GBP
blue / 8-8.5 | 26.99 GBP
green / 8-8.5 | 26.99 GBP
brown / 8-8.5 | 26.99 GBP
pink / 8-8.5 | 26.99 GBP
white / 9-9.5 | 26.99 GBP
black / 9-9.5 | 26.99 GBP
red / 9-9.5 | 26.99 GBP
blue / 9-9.5 | 26.99 GBP
green / 9-9.5 | 26.99 GBP
brown / 9-9.5 | 26.99 GBP
pink / 9-9.5 | 26.99 GBP
white / 10-10.5 | 26.99 GBP
black / 10-10.5 | 26.99 GBP
red / 10-10.5 | 26.99 GBP
blue / 10-10.5 | 26.99 GBP
green / 10-10.5 | 26.99 GBP
brown / 10-10.5 | 26.99 GBP
pink / 10-10.5 | 26.99 GBP
white / 11-11.5 | 26.99 GBP
black / 11-11.5 | 26.99 GBP
red / 11-11.5 | 26.99 GBP
blue / 11-11.5 | 26.99 GBP
green / 11-11.5 | 26.99 GBP
brown / 11-11.5 | 26.99 GBP
pink / 11-11.5 | 26.99 GBP
white / 12-12.5 | 26.99 GBP
black / 12-12.5 | 26.99 GBP
red / 12-12.5 | 26.99 GBP
blue / 12-12.5 | 26.99 GBP
green / 12-12.5 | 26.99 GBP
brown / 12-12.5 | 26.99 GBP
pink / 12-12.5 | 26.99 GBP
---
Women's Washable Knit Slip-on Sport Shoes
All Black / 35/UK 2.5/US 5 | 17.99 GBP
All Black / 35.5/UK 3/US 5.5 | 17.99 GBP
All Black / 36/UK 3.5/US 6 | 17.99 GBP
All Black / 37/UK 4/US 6.5 | 17.99 GBP
All Black / 37.5/UK 4.5/US 7 | 17.99 GBP
All Black / 38/UK 5/US 7.5 | 17.99 GBP
All Black / 38.5/UK 5.5/US 8 | 17.99 GBP
All Black / 39/UK 6/US 8.5 | 17.99 GBP
All Black / 40/UK 6.5/US 9 | 17.99 GBP
All Black / 41/UK 7/US 9.5 | 17.99 GBP
All Black / 42/UK 7.5/US 10 | 17.99 GBP
All Black / 43/UK 8/US 10.5 | 17.99 GBP
Pink / 35/UK 2.5/US 5 | 17.99 GBP
Pink / 35.5/UK 3/US 5.5 | 17.99 GBP
Pink / 36/UK 3.5/US 6 | 17.99 GBP
Pink / 37/UK 4/US 6.5 | 17.99 GBP
Pink / 37.5/UK 4.5/US 7 | 17.99 GBP
Pink / 38/UK 5/US 7.5 | 17.99 GBP
Pink / 38.5/UK 5.5/US 8 | 17.99 GBP
Pink / 39/UK 6/US 8.5 | 17.99 GBP
Pink / 40/UK 6.5/US 9 | 17.99 GBP
Pink / 41/UK 7/US 9.5 | 17.99 GBP
Pink / 42/UK 7.5/US 10 | 17.99 GBP
Pink / 43/UK 8/US 10.5 | 17.99 GBP
Blue / 35/UK 2.5/US 5 | 17.99 GBP
Blue / 35.5/UK 3/US 5.5 | 17.99 GBP
Blue / 36/UK 3.5/US 6 | 17.99 GBP
Blue / 37/UK 4/US 6.5 | 17.99 GBP
Blue / 37.5/UK 4.5/US 7 | 17.99 GBP
Blue / 38/UK 5/US 7.5 | 17.99 GBP
Blue / 38.5/UK 5.5/US 8 | 17.99 GBP
Blue / 39/UK 6/US 8.5 | 17.99 GBP
Blue / 40/UK 6.5/US 9 | 17.99 GBP
Blue / 41/UK 7/US 9.5 | 17.99 GBP
Blue / 42/UK 7.5/US 10 | 17.99 GBP
Blue / 43/UK 8/US 10.5 | 17.99 GBP
---
Canvas Lace-up Mesh Walking Shoes
Black / 41/US 7.5/UK 6.5 | 23.99 GBP
Black / 41.5/US 8/UK 7 | 23.99 GBP
Black / 42/US 8.5/UK 7.5 | 23.99 GBP
Black / 43/US 9/UK 8 | 23.99 GBP
Black / 43.5/US 9.5/UK 8.5 | 23.99 GBP
Black / 44/US 10/UK 9 | 23.99 GBP
Black / 44.5/US 10.5/UK 9.5 | 23.99 GBP
Black / 45/US 11/UK 10 | 23.99 GBP
Black / 45.5/US 11.5/UK 10.6 | 23.99 GBP
Black / 46/US 12/UK 11 | 23.99 GBP
Grey / 41/US 7.5/UK 6.5 | 23.99 GBP
Grey / 41.5/US 8/UK 7 | 23.99 GBP
Grey / 42/US 8.5/UK 7.5 | 23.99 GBP
Grey / 43/US 9/UK 8 | 23.99 GBP
Grey / 43.5/US 9.5/UK 8.5 | 23.99 GBP
Grey / 44/US 10/UK 9 | 23.99 GBP
Grey / 44.5/US 10.5/UK 9.5 | 23.99 GBP
Grey / 45/US 11/UK 10 | 23.99 GBP
Grey / 45.5/US 11.5/UK 10.6 | 23.99 GBP
Grey / 46/US 12/UK 11 | 23.99 GBP
Brown / 41/US 7.5/UK 6.5 | 23.99 GBP
Brown / 41.5/US 8/UK 7 | 23.99 GBP
Brown / 42/US 8.5/UK 7.5 | 23.99 GBP
Brown / 43/US 9/UK 8 | 23.99 GBP
Brown / 43.5/US 9.5/UK 8.5 | 23.99 GBP
Brown / 44/US 10/UK 9 | 23.99 GBP
Brown / 44.5/US 10.5/UK 9.5 | 23.99 GBP
Brown / 45/US 11/UK 10 | 23.99 GBP
Brown / 45.5/US 11.5/UK 10.6 | 23.99 GBP
Brown / 46/US 12/UK 11 | 23.99 GBP
---
Breathable Flat Heel Low-Top Casual Canvas Shoes
41/US 7.5/UK 6.5 / Black | 22.99 GBP
41/US 7.5/UK 6.5 / Brown | 22.99 GBP
41/US 7.5/UK 6.5 / Gray | 22.99 GBP
42/US 8/UK 7 / Black | 22.99 GBP
42/US 8/UK 7 / Brown | 22.99 GBP
42/US 8/UK 7 / Gray | 22.99 GBP
42.5/US 8.5/UK 7.5 / Black | 22.99 GBP
42.5/US 8.5/UK 7.5 / Brown | 22.99 GBP
42.5/US 8.5/UK 7.5 / Gray | 22.99 GBP
43/US 9/UK 8 / Black | 22.99 GBP
43/US 9/UK 8 / Brown | 22.99 GBP
43/US 9/UK 8 / Gray | 22.99 GBP
43.5/US 9.5/UK 8.5 / Black | 22.99 GBP
43.5/US 9.5/UK 8.5 / Brown | 22.99 GBP
43.5/US 9.5/UK 8.5 / Gray | 22.99 GBP
44/US 10/UK 9 / Black | 22.99 GBP
44/US 10/UK 9 / Brown | 22.99 GBP
44/US 10/UK 9 / Gray | 22.99 GBP
44.5/US 10.5/UK 9.5 / Black | 22.99 GBP
44.5/US 10.5/UK 9.5 / Brown | 22.99 GBP
44.5/US 10.5/UK 9.5 / Gray | 22.99 GBP
45/US 11/UK 10 / Black | 22.99 GBP
45/US 11/UK 10 / Brown | 22.99 GBP
45/US 11/UK 10 / Gray | 22.99 GBP
---
Protective toe shoes
ORANGE / US 6/UK 5 | 16.99 GBP
ORANGE / US 7/UK 6 | 16.99 GBP
ORANGE / US 8/UK 7 | 16.99 GBP
ORANGE / US 10/UK 9 | 16.99 GBP
ORANGE / US 11/UK 10 | 16.99 GBP
ORANGE / US 12/UK 11 | 16.99 GBP
ORANGE / US 13/UK 12 | 16.99 GBP
GREEN / US 6/UK 5 | 16.99 GBP
GREEN / US 7/UK 6 | 16.99 GBP
GREEN / US 8/UK 7 | 16.99 GBP
GREEN / US 10/UK 9 | 16.99 GBP
GREEN / US 11/UK 10 | 16.99 GBP
GREEN / US 12/UK 11 | 16.99 GBP
GREEN / US 13/UK 12 | 16.99 GBP
YELLOW / US 6/UK 5 | 16.99 GBP
YELLOW / US 7/UK 6 | 16.99 GBP
YELLOW / US 8/UK 7 | 16.99 GBP
YELLOW / US 10/UK 9 | 16.99 GBP
YELLOW / US 11/UK 10 | 16.99 GBP
YELLOW / US 12/UK 11 | 16.99 GBP
YELLOW / US 13/UK 12 | 16.99 GBP
---
Tactical Breathable Lightweight Shoes
Blue / 38/US 4/UK 3 | 26.99 GBP
Blue / 39/US 5/UK 4 | 26.99 GBP
Blue / 40/US 6/UK 5 | 26.99 GBP
Blue / 41/US 7/UK 6 | 26.99 GBP
Blue / 42/US 8/UK 7 | 26.99 GBP
Blue / 43/US 9/UK 8 | 26.99 GBP
Blue / 44/US 10/UK 9 | 26.99 GBP
Blue / 45/US 11/UK 10 | 26.99 GBP
Blue / 46/US 12/UK 11 | 26.99 GBP
Blue / 47/US 13/UK 12 | 26.99 GBP
Blue / 48/US 14/UK 13 | 26.99 GBP
Black / 38/US 4/UK 3 | 26.99 GBP
Black / 39/US 5/UK 4 | 26.99 GBP
Black / 40/US 6/UK 5 | 26.99 GBP
Black / 41/US 7/UK 6 | 26.99 GBP
Black / 42/US 8/UK 7 | 26.99 GBP
Black / 43/US 9/UK 8 | 26.99 GBP
Black / 44/US 10/UK 9 | 26.99 GBP
Black / 45/US 11/UK 10 | 26.99 GBP
Black / 46/US 12/UK 11 | 26.99 GBP
Black / 47/US 13/UK 12 | 26.99 GBP
Black / 48/US 14/UK 13 | 26.99 GBP
Green / 38/US 4/UK 3 | 26.99 GBP
Green / 39/US 5/UK 4 | 26.99 GBP
Green / 40/US 6/UK 5 | 26.99 GBP
Green / 41/US 7/UK 6 | 26.99 GBP
Green / 42/US 8/UK 7 | 26.99 GBP
Green / 43/US 9/UK 8 | 26.99 GBP
Green / 44/US 10/UK 9 | 26.99 GBP
Green / 45/US 11/UK 10 | 26.99 GBP
Green / 46/US 12/UK 11 | 26.99 GBP
Green / 47/US 13/UK 12 | 26.99 GBP
Green / 48/US 14/UK 13 | 26.99 GBP
Grey / 38/US 4/UK 3 | 26.99 GBP
Grey / 39/US 5/UK 4 | 26.99 GBP
Grey / 40/US 6/UK 5 | 26.99 GBP
Grey / 41/US 7/UK 6 | 26.99 GBP
Grey / 42/US 8/UK 7 | 26.99 GBP
Grey / 43/US 9/UK 8 | 26.99 GBP
Grey / 44/US 10/UK 9 | 26.99 GBP
Grey / 45/US 11/UK 10 | 26.99 GBP
Grey / 46/US 12/UK 11 | 26.99 GBP
Grey / 47/US 13/UK 12 | 26.99 GBP
Grey / 48/US 14/UK 13 | 26.99 GBP
---
CASUAL WOMEN BREATHABLE COMFY SLIPPERS
Blue / UK 2.5 | 17.99 GBP
Blue / UK 3 | 17.99 GBP
Blue / UK 3.5 | 17.99 GBP
Blue / UK 4 | 17.99 GBP
Blue / UK 4.5 | 17.99 GBP
Blue / UK 5 | 17.99 GBP
Blue / UK 5.5 | 17.99 GBP
Blue / UK 6 | 17.99 GBP
Blue / UK 6.5 | 17.99 GBP
Blue / UK 7 | 17.99 GBP
Blue / UK 7.5 | 17.99 GBP
Blue / UK 8 | 17.99 GBP
Blue / UK 9 | 17.99 GBP
Blue / UK 10 | 17.99 GBP
Blue / UK 11 | 17.99 GBP
Pink / UK 2.5 | 17.99 GBP
Pink / UK 3 | 17.99 GBP
Pink / UK 3.5 | 17.99 GBP
Pink / UK 4 | 17.99 GBP
Pink / UK 4.5 | 17.99 GBP
Pink / UK 5 | 17.99 GBP
Pink / UK 5.5 | 17.99 GBP
Pink / UK 6 | 17.99 GBP
Pink / UK 6.5 | 17.99 GBP
Pink / UK 7 | 17.99 GBP
Pink / UK 7.5 | 17.99 GBP
Pink / UK 8 | 17.99 GBP
Pink / UK 9 | 17.99 GBP
Pink / UK 10 | 17.99 GBP
Pink / UK 11 | 17.99 GBP
Green / UK 2.5 | 17.99 GBP
Green / UK 3 | 17.99 GBP
Green / UK 3.5 | 17.99 GBP
Green / UK 4 | 17.99 GBP
Green / UK 4.5 | 17.99 GBP
Green / UK 5 | 17.99 GBP
Green / UK 5.5 | 17.99 GBP
Green / UK 6 | 17.99 GBP
Green / UK 6.5 | 17.99 GBP
Green / UK 7 | 17.99 GBP
Green / UK 7.5 | 17.99 GBP
Green / UK 8 | 17.99 GBP
Green / UK 9 | 17.99 GBP
Green / UK 10 | 17.99 GBP
Green / UK 11 | 17.99 GBP
Black / UK 2.5 | 17.99 GBP
Black / UK 3 | 17.99 GBP
Black / UK 3.5 | 17.99 GBP
Black / UK 4 | 17.99 GBP
Black / UK 4.5 | 17.99 GBP
Black / UK 5 | 17.99 GBP
Black / UK 5.5 | 17.99 GBP
Black / UK 6 | 17.99 GBP
Black / UK 6.5 | 17.99 GBP
Black / UK 7 | 17.99 GBP
Black / UK 7.5 | 17.99 GBP
Black / UK 8 | 17.99 GBP
Black / UK 9 | 17.99 GBP
Black / UK 10 | 17.99 GBP
Black / UK 11 | 17.99 GBP
Grey / UK 2.5 | 17.99 GBP
Grey / UK 3 | 17.99 GBP
Grey / UK 3.5 | 17.99 GBP
Grey / UK 4 | 17.99 GBP
Grey / UK 4.5 | 17.99 GBP
Grey / UK 5 | 17.99 GBP
Grey / UK 5.5 | 17.99 GBP
Grey / UK 6 | 17.99 GBP
Grey / UK 6.5 | 17.99 GBP
Grey / UK 7 | 17.99 GBP
Grey / UK 7.5 | 17.99 GBP
Grey / UK 8 | 17.99 GBP
Grey / UK 9 | 17.99 GBP
Grey / UK 10 | 17.99 GBP
Grey / UK 11 | 17.99 GBP
---
Women's Flower Wedge Slippers
Pink / UK2.5 | 19.99 GBP
Pink / UK3 | 19.99 GBP
Pink / UK3.5 | 19.99 GBP
Pink / UK4 | 19.99 GBP
Pink / UK4.5 | 19.99 GBP
Pink / UK5 | 19.99 GBP
Pink / UK5.5 | 19.99 GBP
Pink / UK6 | 19.99 GBP
Pink / UK6.5 | 19.99 GBP
Pink / UK7 | 19.99 GBP
Pink / UK7.5 | 19.99 GBP
Pink / UK8 | 19.99 GBP
White / UK2.5 | 19.99 GBP
White / UK3 | 19.99 GBP
White / UK3.5 | 19.99 GBP
White / UK4 | 19.99 GBP
White / UK4.5 | 19.99 GBP
White / UK5 | 19.99 GBP
White / UK5.5 | 19.99 GBP
White / UK6 | 19.99 GBP
White / UK6.5 | 19.99 GBP
White / UK7 | 19.99 GBP
White / UK7.5 | 19.99 GBP
White / UK8 | 19.99 GBP
Brown / UK2.5 | 19.99 GBP
Brown / UK3 | 19.99 GBP
Brown / UK3.5 | 19.99 GBP
Brown / UK4 | 19.99 GBP
Brown / UK4.5 | 19.99 GBP
Brown / UK5 | 19.99 GBP
Brown / UK5.5 | 19.99 GBP
Brown / UK6 | 19.99 GBP
Brown / UK6.5 | 19.99 GBP
Brown / UK7 | 19.99 GBP
Brown / UK7.5 | 19.99 GBP
Brown / UK8 | 19.99 GBP
Blue / UK2.5 | 19.99 GBP
Blue / UK3 | 19.99 GBP
Blue / UK3.5 | 19.99 GBP
Blue / UK4 | 19.99 GBP
Blue / UK4.5 | 19.99 GBP
Blue / UK5 | 19.99 GBP
Blue / UK5.5 | 19.99 GBP
Blue / UK6 | 19.99 GBP
Blue / UK6.5 | 19.99 GBP
Blue / UK7 | 19.99 GBP
Blue / UK7.5 | 19.99 GBP
Blue / UK8 | 19.99 GBP
Black / UK2.5 | 19.99 GBP
Black / UK3 | 19.99 GBP
Black / UK3.5 | 19.99 GBP
Black / UK4 | 19.99 GBP
Black / UK4.5 | 19.99 GBP
Black / UK5 | 19.99 GBP
Black / UK5.5 | 19.99 GBP
Black / UK6 | 19.99 GBP
Black / UK6.5 | 19.99 GBP
Black / UK7 | 19.99 GBP
Black / UK7.5 | 19.99 GBP
Black / UK8 | 19.99 GBP
---
Water-Ready Step-In Sandals
Black / UK 2.5 | 17.99 GBP
Black / UK 3 | 17.99 GBP
Black / UK 3.5 | 17.99 GBP
Black / UK 4 | 17.99 GBP
Black / UK 4.5 | 17.99 GBP
Black / UK 5 | 17.99 GBP
Black / UK 5.5 | 17.99 GBP
Black / UK 6 | 17.99 GBP
Black / UK 6.5 | 17.99 GBP
Black / UK 7 | 17.99 GBP
Black / UK 7.5 | 17.99 GBP
Black / UK 8 | 17.99 GBP
Blue / UK 2.5 | 17.99 GBP
Blue / UK 3 | 17.99 GBP
Blue / UK 3.5 | 17.99 GBP
Blue / UK 4 | 17.99 GBP
Blue / UK 4.5 | 17.99 GBP
Blue / UK 5 | 17.99 GBP
Blue / UK 5.5 | 17.99 GBP
Blue / UK 6 | 17.99 GBP
Blue / UK 6.5 | 17.99 GBP
Blue / UK 7 | 17.99 GBP
Blue / UK 7.5 | 17.99 GBP
Blue / UK 8 | 17.99 GBP
Pink / UK 2.5 | 17.99 GBP
Pink / UK 3 | 17.99 GBP
Pink / UK 3.5 | 17.99 GBP
Pink / UK 4 | 17.99 GBP
Pink / UK 4.5 | 17.99 GBP
Pink / UK 5 | 17.99 GBP
Pink / UK 5.5 | 17.99 GBP
Pink / UK 6 | 17.99 GBP
Pink / UK 6.5 | 17.99 GBP
Pink / UK 7 | 17.99 GBP
Pink / UK 7.5 | 17.99 GBP
Pink / UK 8 | 17.99 GBP
---
Women's summer series flower platform sandals
BLACK / UK 2.5 | 19.99 GBP
BLACK / UK 3 | 19.99 GBP
BLACK / UK3.5 | 19.99 GBP
BLACK / UK 4 | 19.99 GBP
BLACK / UK 4.5 | 19.99 GBP
BLACK / UK 5 | 19.99 GBP
BLACK / UK 5.5 | 19.99 GBP
BLACK / UK 6 | 19.99 GBP
BLACK / UK 6.5 | 19.99 GBP
BLACK / UK 7 | 19.99 GBP
BLACK / UK 7.5 | 19.99 GBP
NAVY / UK 2.5 | 19.99 GBP
NAVY / UK 3 | 19.99 GBP
NAVY / UK3.5 | 19.99 GBP
NAVY / UK 4 | 19.99 GBP
NAVY / UK 4.5 | 19.99 GBP
NAVY / UK 5 | 19.99 GBP
NAVY / UK 5.5 | 19.99 GBP
NAVY / UK 6 | 19.99 GBP
NAVY / UK 6.5 | 19.99 GBP
NAVY / UK 7 | 19.99 GBP
NAVY / UK 7.5 | 19.99 GBP
METALIC / UK 2.5 | 19.99 GBP
METALIC / UK 3 | 19.99 GBP
METALIC / UK3.5 | 19.99 GBP
METALIC / UK 4 | 19.99 GBP
METALIC / UK 4.5 | 19.99 GBP
METALIC / UK 5 | 19.99 GBP
METALIC / UK 5.5 | 19.99 GBP
METALIC / UK 6 | 19.99 GBP
METALIC / UK 6.5 | 19.99 GBP
METALIC / UK 7 | 19.99 GBP
METALIC / UK 7.5 | 19.99 GBP
WHITE / UK 2.5 | 19.99 GBP
WHITE / UK 3 | 19.99 GBP
WHITE / UK3.5 | 19.99 GBP
WHITE / UK 4 | 19.99 GBP
WHITE / UK 4.5 | 19.99 GBP
WHITE / UK 5 | 19.99 GBP
WHITE / UK 5.5 | 19.99 GBP
WHITE / UK 6 | 19.99 GBP
WHITE / UK 6.5 | 19.99 GBP
WHITE / UK 7 | 19.99 GBP
WHITE / UK 7.5 | 19.99 GBP
RED / UK 2.5 | 19.99 GBP
RED / UK 3 | 19.99 GBP
RED / UK3.5 | 19.99 GBP
RED / UK 4 | 19.99 GBP
RED / UK 4.5 | 19.99 GBP
RED / UK 5 | 19.99 GBP
RED / UK 5.5 | 19.99 GBP
RED / UK 6 | 19.99 GBP
RED / UK 6.5 | 19.99 GBP
RED / UK 7 | 19.99 GBP
RED / UK 7.5 | 19.99 GBP
YELLOW / UK 2.5 | 19.99 GBP
YELLOW / UK 3 | 19.99 GBP
YELLOW / UK3.5 | 19.99 GBP
YELLOW / UK 4 | 19.99 GBP
YELLOW / UK 4.5 | 19.99 GBP
YELLOW / UK 5 | 19.99 GBP
YELLOW / UK 5.5 | 19.99 GBP
YELLOW / UK 6 | 19.99 GBP
YELLOW / UK 6.5 | 19.99 GBP
YELLOW / UK 7 | 19.99 GBP
YELLOW / UK 7.5 | 19.99 GBP
---
2022 Flash Sale 50% OFFFLIP FLOP SANDALS
YELLOW / 2.5 / 35 | 15.99 GBP
YELLOW / 3 / 36 | 15.99 GBP
YELLOW / 4 / 37 | 15.99 GBP
YELLOW / 5 / 38 | 15.99 GBP
YELLOW / 6 / 39 | 15.99 GBP
YELLOW / 6.5 / 40 | 15.99 GBP
YELLOW / 7 / 41 | 15.99 GBP
YELLOW / 8 / 42 | 15.99 GBP
YELLOW / 9 / 43 | 15.99 GBP
BLUE / 2.5 / 35 | 15.99 GBP
BLUE / 3 / 36 | 15.99 GBP
BLUE / 4 / 37 | 15.99 GBP
BLUE / 5 / 38 | 15.99 GBP
BLUE / 6 / 39 | 15.99 GBP
BLUE / 6.5 / 40 | 15.99 GBP
BLUE / 7 / 41 | 15.99 GBP
BLUE / 8 / 42 | 15.99 GBP
BLUE / 9 / 43 | 15.99 GBP
LIGHT BLUE / 2.5 / 35 | 15.99 GBP
LIGHT BLUE / 3 / 36 | 15.99 GBP
LIGHT BLUE / 4 / 37 | 15.99 GBP
LIGHT BLUE / 5 / 38 | 15.99 GBP
LIGHT BLUE / 6 / 39 | 15.99 GBP
LIGHT BLUE / 6.5 / 40 | 15.99 GBP
LIGHT BLUE / 7 / 41 | 15.99 GBP
LIGHT BLUE / 8 / 42 | 15.99 GBP
LIGHT BLUE / 9 / 43 | 15.99 GBP
PINK / 2.5 / 35 | 15.99 GBP
PINK / 3 / 36 | 15.99 GBP
PINK / 4 / 37 | 15.99 GBP
PINK / 5 / 38 | 15.99 GBP
PINK / 6 / 39 | 15.99 GBP
PINK / 6.5 / 40 | 15.99 GBP
PINK / 7 / 41 | 15.99 GBP
PINK / 8 / 42 | 15.99 GBP
PINK / 9 / 43 | 15.99 GBP
LIGHT RED / 2.5 / 35 | 15.99 GBP
LIGHT RED / 3 / 36 | 15.99 GBP
LIGHT RED / 4 / 37 | 15.99 GBP
LIGHT RED / 5 / 38 | 15.99 GBP
LIGHT RED / 6 / 39 | 15.99 GBP
LIGHT RED / 6.5 / 40 | 15.99 GBP
LIGHT RED / 7 / 41 | 15.99 GBP
LIGHT RED / 8 / 42 | 15.99 GBP
LIGHT RED / 9 / 43 | 15.99 GBP
BLACK / 2.5 / 35 | 15.99 GBP
BLACK / 3 / 36 | 15.99 GBP
BLACK / 4 / 37 | 15.99 GBP
BLACK / 5 / 38 | 15.99 GBP
BLACK / 6 / 39 | 15.99 GBP
BLACK / 6.5 / 40 | 15.99 GBP
BLACK / 7 / 41 | 15.99 GBP
BLACK / 8 / 42 | 15.99 GBP
BLACK / 9 / 43 | 15.99 GBP
PURPLE / 2.5 / 35 | 15.99 GBP
PURPLE / 3 / 36 | 15.99 GBP
PURPLE / 4 / 37 | 15.99 GBP
PURPLE / 5 / 38 | 15.99 GBP
PURPLE / 6 / 39 | 15.99 GBP
PURPLE / 6.5 / 40 | 15.99 GBP
PURPLE / 7 / 41 | 15.99 GBP
PURPLE / 8 / 42 | 15.99 GBP
PURPLE / 9 / 43 | 15.99 GBP
---
Clearance Sale -Women's Soft Adjustable Sandals
Green / UK 2.5 | 17.99 GBP
Green / UK 3 | 17.99 GBP
Green / UK 3.5 | 17.99 GBP
Green / UK 4 | 17.99 GBP
Green / UK 4.5 | 17.99 GBP
Green / UK 5 | 17.99 GBP
Green / UK 5.5 | 17.99 GBP
Green / UK 6 | 17.99 GBP
Green / UK 6.5 | 17.99 GBP
Green / UK 7 | 17.99 GBP
Green / UK 7.5 | 17.99 GBP
Green / UK 8 | 17.99 GBP
Green / UK 9 | 17.99 GBP
Pink / UK 2.5 | 17.99 GBP
Pink / UK 3 | 17.99 GBP
Pink / UK 3.5 | 17.99 GBP
Pink / UK 4 | 17.99 GBP
Pink / UK 4.5 | 17.99 GBP
Pink / UK 5 | 17.99 GBP
Pink / UK 5.5 | 17.99 GBP
Pink / UK 6 | 17.99 GBP
Pink / UK 6.5 | 17.99 GBP
Pink / UK 7 | 17.99 GBP
Pink / UK 7.5 | 17.99 GBP
Pink / UK 8 | 17.99 GBP
Pink / UK 9 | 17.99 GBP
Black / UK 2.5 | 17.99 GBP
Black / UK 3 | 17.99 GBP
Black / UK 3.5 | 17.99 GBP
Black / UK 4 | 17.99 GBP
Black / UK 4.5 | 17.99 GBP
Black / UK 5 | 17.99 GBP
Black / UK 5.5 | 17.99 GBP
Black / UK 6 | 17.99 GBP
Black / UK 6.5 | 17.99 GBP
Black / UK 7 | 17.99 GBP
Black / UK 7.5 | 17.99 GBP
Black / UK 8 | 17.99 GBP
Black / UK 9 | 17.99 GBP
Brown / UK 2.5 | 17.99 GBP
Brown / UK 3 | 17.99 GBP
Brown / UK 3.5 | 17.99 GBP
Brown / UK 4 | 17.99 GBP
Brown / UK 4.5 | 17.99 GBP
Brown / UK 5 | 17.99 GBP
Brown / UK 5.5 | 17.99 GBP
Brown / UK 6 | 17.99 GBP
Brown / UK 6.5 | 17.99 GBP
Brown / UK 7 | 17.99 GBP
Brown / UK 7.5 | 17.99 GBP
Brown / UK 8 | 17.99 GBP
Brown / UK 9 | 17.99 GBP
White / UK 2.5 | 17.99 GBP
White / UK 3 | 17.99 GBP
White / UK 3.5 | 17.99 GBP
White / UK 4 | 17.99 GBP
White / UK 4.5 | 17.99 GBP
White / UK 5 | 17.99 GBP
White / UK 5.5 | 17.99 GBP
White / UK 6 | 17.99 GBP
White / UK 6.5 | 17.99 GBP
White / UK 7 | 17.99 GBP
White / UK 7.5 | 17.99 GBP
White / UK 8 | 17.99 GBP
White / UK 9 | 17.99 GBP
---
Women's Arch Support Soft Cushion Flip Flops Thong Sandals Slippers
White / UK 2.5 | 17.99 GBP
White / UK 3 | 17.99 GBP
White / UK 3.5 | 17.99 GBP
White / UK 4 | 17.99 GBP
White / UK 4.5 | 17.99 GBP
White / UK 5 | 17.99 GBP
White / UK 5.5 | 17.99 GBP
White / UK 6 | 17.99 GBP
White / UK 6.5 | 17.99 GBP
White / UK 7 | 17.99 GBP
White / UK 7.5 | 17.99 GBP
White / UK 8 | 17.99 GBP
Black / UK 2.5 | 17.99 GBP
Black / UK 3 | 17.99 GBP
Black / UK 3.5 | 17.99 GBP
Black / UK 4 | 17.99 GBP
Black / UK 4.5 | 17.99 GBP
Black / UK 5 | 17.99 GBP
Black / UK 5.5 | 17.99 GBP
Black / UK 6 | 17.99 GBP
Black / UK 6.5 | 17.99 GBP
Black / UK 7 | 17.99 GBP
Black / UK 7.5 | 17.99 GBP
Black / UK 8 | 17.99 GBP
Red / UK 2.5 | 17.99 GBP
Red / UK 3 | 17.99 GBP
Red / UK 3.5 | 17.99 GBP
Red / UK 4 | 17.99 GBP
Red / UK 4.5 | 17.99 GBP
Red / UK 5 | 17.99 GBP
Red / UK 5.5 | 17.99 GBP
Red / UK 6 | 17.99 GBP
Red / UK 6.5 | 17.99 GBP
Red / UK 7 | 17.99 GBP
Red / UK 7.5 | 17.99 GBP
Red / UK 8 | 17.99 GBP
Beige / UK 2.5 | 17.99 GBP
Beige / UK 3 | 17.99 GBP
Beige / UK 3.5 | 17.99 GBP
Beige / UK 4 | 17.99 GBP
Beige / UK 4.5 | 17.99 GBP
Beige / UK 5 | 17.99 GBP
Beige / UK 5.5 | 17.99 GBP
Beige / UK 6 | 17.99 GBP
Beige / UK 6.5 | 17.99 GBP
Beige / UK 7 | 17.99 GBP
Beige / UK 7.5 | 17.99 GBP
Beige / UK 8 | 17.99 GBP
---
Women's Leather Breathable Moccasins Shoes
Dark Blue / 35/UK 2.5/US 4.5 | 22.99 GBP
Dark Blue / 36/UK 3/US 5 | 22.99 GBP
Dark Blue / 37/UK 3.5/US 5.5 | 22.99 GBP
Dark Blue / 38/UK 4/US 6.5 | 22.99 GBP
Dark Blue / 39/UK 5/US 7.5 | 22.99 GBP
Dark Blue / 40/UK 6/US 8.5 | 22.99 GBP
Dark Blue / 41/UK 7/US 9 | 22.99 GBP
Dark Blue / 42/UK 7.5/US 9.5 | 22.99 GBP
Dark Blue / 43/UK 8/US 10 | 22.99 GBP
Dark Blue / 44/UK 8.5/US 10.5 | 22.99 GBP
Light Blue / 35/UK 2.5/US 4.5 | 22.99 GBP
Light Blue / 36/UK 3/US 5 | 22.99 GBP
Light Blue / 37/UK 3.5/US 5.5 | 22.99 GBP
Light Blue / 38/UK 4/US 6.5 | 22.99 GBP
Light Blue / 39/UK 5/US 7.5 | 22.99 GBP
Light Blue / 40/UK 6/US 8.5 | 22.99 GBP
Light Blue / 41/UK 7/US 9 | 22.99 GBP
Light Blue / 42/UK 7.5/US 9.5 | 22.99 GBP
Light Blue / 43/UK 8/US 10 | 22.99 GBP
Light Blue / 44/UK 8.5/US 10.5 | 22.99 GBP
Khaki / 35/UK 2.5/US 4.5 | 22.99 GBP
Khaki / 36/UK 3/US 5 | 22.99 GBP
Khaki / 37/UK 3.5/US 5.5 | 22.99 GBP
Khaki / 38/UK 4/US 6.5 | 22.99 GBP
Khaki / 39/UK 5/US 7.5 | 22.99 GBP
Khaki / 40/UK 6/US 8.5 | 22.99 GBP
Khaki / 41/UK 7/US 9 | 22.99 GBP
Khaki / 42/UK 7.5/US 9.5 | 22.99 GBP
Khaki / 43/UK 8/US 10 | 22.99 GBP
Khaki / 44/UK 8.5/US 10.5 | 22.99 GBP
White / 35/UK 2.5/US 4.5 | 22.99 GBP
White / 36/UK 3/US 5 | 22.99 GBP
White / 37/UK 3.5/US 5.5 | 22.99 GBP
White / 38/UK 4/US 6.5 | 22.99 GBP
White / 39/UK 5/US 7.5 | 22.99 GBP
White / 40/UK 6/US 8.5 | 22.99 GBP
White / 41/UK 7/US 9 | 22.99 GBP
White / 42/UK 7.5/US 9.5 | 22.99 GBP
White / 43/UK 8/US 10 | 22.99 GBP
White / 44/UK 8.5/US 10.5 | 22.99 GBP
Black / 35/UK 2.5/US 4.5 | 22.99 GBP
Black / 36/UK 3/US 5 | 22.99 GBP
Black / 37/UK 3.5/US 5.5 | 22.99 GBP
Black / 38/UK 4/US 6.5 | 22.99 GBP
Black / 39/UK 5/US 7.5 | 22.99 GBP
Black / 40/UK 6/US 8.5 | 22.99 GBP
Black / 41/UK 7/US 9 | 22.99 GBP
Black / 42/UK 7.5/US 9.5 | 22.99 GBP
Black / 43/UK 8/US 10 | 22.99 GBP
Black / 44/UK 8.5/US 10.5 | 22.99 GBP
Red / 35/UK 2.5/US 4.5 | 22.99 GBP
Red / 36/UK 3/US 5 | 22.99 GBP
Red / 37/UK 3.5/US 5.5 | 22.99 GBP
Red / 38/UK 4/US 6.5 | 22.99 GBP
Red / 39/UK 5/US 7.5 | 22.99 GBP
Red / 40/UK 6/US 8.5 | 22.99 GBP
Red / 41/UK 7/US 9 | 22.99 GBP
Red / 42/UK 7.5/US 9.5 | 22.99 GBP
Red / 43/UK 8/US 10 | 22.99 GBP
Red / 44/UK 8.5/US 10.5 | 22.99 GBP
Orange / 35/UK 2.5/US 4.5 | 22.99 GBP
Orange / 36/UK 3/US 5 | 22.99 GBP
Orange / 37/UK 3.5/US 5.5 | 22.99 GBP
Orange / 38/UK 4/US 6.5 | 22.99 GBP
Orange / 39/UK 5/US 7.5 | 22.99 GBP
Orange / 40/UK 6/US 8.5 | 22.99 GBP
Orange / 41/UK 7/US 9 | 22.99 GBP
Orange / 42/UK 7.5/US 9.5 | 22.99 GBP
Orange / 43/UK 8/US 10 | 22.99 GBP
Orange / 44/UK 8.5/US 10.5 | 22.99 GBP
Gold / 35/UK 2.5/US 4.5 | 22.99 GBP
Gold / 36/UK 3/US 5 | 22.99 GBP
Gold / 37/UK 3.5/US 5.5 | 22.99 GBP
Gold / 38/UK 4/US 6.5 | 22.99 GBP
Gold / 39/UK 5/US 7.5 | 22.99 GBP
Gold / 40/UK 6/US 8.5 | 22.99 GBP
Gold / 41/UK 7/US 9 | 22.99 GBP
Gold / 42/UK 7.5/US 9.5 | 22.99 GBP
Gold / 43/UK 8/US 10 | 22.99 GBP
Gold / 44/UK 8.5/US 10.5 | 22.99 GBP
Beige / 35/UK 2.5/US 4.5 | 22.99 GBP
Beige / 36/UK 3/US 5 | 22.99 GBP
Beige / 37/UK 3.5/US 5.5 | 22.99 GBP
Beige / 38/UK 4/US 6.5 | 22.99 GBP
Beige / 39/UK 5/US 7.5 | 22.99 GBP
Beige / 40/UK 6/US 8.5 | 22.99 GBP
Beige / 41/UK 7/US 9 | 22.99 GBP
Beige / 42/UK 7.5/US 9.5 | 22.99 GBP
Beige / 43/UK 8/US 10 | 22.99 GBP
Beige / 44/UK 8.5/US 10.5 | 22.99 GBP
Light Brown / 35/UK 2.5/US 4.5 | 22.99 GBP
Light Brown / 36/UK 3/US 5 | 22.99 GBP
Light Brown / 37/UK 3.5/US 5.5 | 22.99 GBP
Light Brown / 38/UK 4/US 6.5 | 22.99 GBP
Light Brown / 39/UK 5/US 7.5 | 22.99 GBP
Light Brown / 40/UK 6/US 8.5 | 22.99 GBP
Light Brown / 41/UK 7/US 9 | 22.99 GBP
Light Brown / 42/UK 7.5/US 9.5 | 22.99 GBP
Light Brown / 43/UK 8/US 10 | 22.99 GBP
Light Brown / 44/UK 8.5/US 10.5 | 22.99 GBP
---
The Littlefoliage Slippers
Black / 2.5 | 14.99 GBP
Black / 3 | 14.99 GBP
Black / 3.5 | 14.99 GBP
Black / 4 | 14.99 GBP
Black / 4.5 | 14.99 GBP
Black / 5 | 14.99 GBP
Black / 5.5 | 14.99 GBP
Black / 6 | 14.99 GBP
Black / 6.5 | 14.99 GBP
Black / 7 | 14.99 GBP
Black / 7.5 | 14.99 GBP
Grey / 2.5 | 14.99 GBP
Grey / 3 | 14.99 GBP
Grey / 3.5 | 14.99 GBP
Grey / 4 | 14.99 GBP
Grey / 4.5 | 14.99 GBP
Grey / 5 | 14.99 GBP
Grey / 5.5 | 14.99 GBP
Grey / 6 | 14.99 GBP
Grey / 6.5 | 14.99 GBP
Grey / 7 | 14.99 GBP
Grey / 7.5 | 14.99 GBP
Pink / 2.5 | 14.99 GBP
Pink / 3 | 14.99 GBP
Pink / 3.5 | 14.99 GBP
Pink / 4 | 14.99 GBP
Pink / 4.5 | 14.99 GBP
Pink / 5 | 14.99 GBP
Pink / 5.5 | 14.99 GBP
Pink / 6 | 14.99 GBP
Pink / 6.5 | 14.99 GBP
Pink / 7 | 14.99 GBP
Pink / 7.5 | 14.99 GBP
Ocean Blue / 2.5 | 14.99 GBP
Ocean Blue / 3 | 14.99 GBP
Ocean Blue / 3.5 | 14.99 GBP
Ocean Blue / 4 | 14.99 GBP
Ocean Blue / 4.5 | 14.99 GBP
Ocean Blue / 5 | 14.99 GBP
Ocean Blue / 5.5 | 14.99 GBP
Ocean Blue / 6 | 14.99 GBP
Ocean Blue / 6.5 | 14.99 GBP
Ocean Blue / 7 | 14.99 GBP
Ocean Blue / 7.5 | 14.99 GBP
Oat Latte / 2.5 | 14.99 GBP
Oat Latte / 3 | 14.99 GBP
Oat Latte / 3.5 | 14.99 GBP
Oat Latte / 4 | 14.99 GBP
Oat Latte / 4.5 | 14.99 GBP
Oat Latte / 5 | 14.99 GBP
Oat Latte / 5.5 | 14.99 GBP
Oat Latte / 6 | 14.99 GBP
Oat Latte / 6.5 | 14.99 GBP
Oat Latte / 7 | 14.99 GBP
Oat Latte / 7.5 | 14.99 GBP
Yellow / 2.5 | 14.99 GBP
Yellow / 3 | 14.99 GBP
Yellow / 3.5 | 14.99 GBP
Yellow / 4 | 14.99 GBP
Yellow / 4.5 | 14.99 GBP
Yellow / 5 | 14.99 GBP
Yellow / 5.5 | 14.99 GBP
Yellow / 6 | 14.99 GBP
Yellow / 6.5 | 14.99 GBP
Yellow / 7 | 14.99 GBP
Yellow / 7.5 | 14.99 GBP
Green / 2.5 | 14.99 GBP
Green / 3 | 14.99 GBP
Green / 3.5 | 14.99 GBP
Green / 4 | 14.99 GBP
Green / 4.5 | 14.99 GBP
Green / 5 | 14.99 GBP
Green / 5.5 | 14.99 GBP
Green / 6 | 14.99 GBP
Green / 6.5 | 14.99 GBP
Green / 7 | 14.99 GBP
Green / 7.5 | 14.99 GBP
White / 2.5 | 14.99 GBP
White / 3 | 14.99 GBP
White / 3.5 | 14.99 GBP
White / 4 | 14.99 GBP
White / 4.5 | 14.99 GBP
White / 5 | 14.99 GBP
White / 5.5 | 14.99 GBP
White / 6 | 14.99 GBP
White / 6.5 | 14.99 GBP
White / 7 | 14.99 GBP
White / 7.5 | 14.99 GBP
---
Breathable Mesh-And-Leather Sandals
NAVY / UK 2.5 | 17.99 GBP
NAVY / UK 3 | 17.99 GBP
NAVY / UK 3.5 | 17.99 GBP
NAVY / UK 4 | 17.99 GBP
NAVY / UK 4.5 | 17.99 GBP
NAVY / UK 5 | 17.99 GBP
NAVY / UK 5.5 | 17.99 GBP
NAVY / UK 6 | 17.99 GBP
NAVY / UK 6.5 | 17.99 GBP
NAVY / UK 7 | 17.99 GBP
NAVY / UK 7.5 | 17.99 GBP
NAVY / UK 8 | 17.99 GBP
NAVY / UK 9 | 17.99 GBP
BLACK / UK 2.5 | 17.99 GBP
BLACK / UK 3 | 17.99 GBP
BLACK / UK 3.5 | 17.99 GBP
BLACK / UK 4 | 17.99 GBP
BLACK / UK 4.5 | 17.99 GBP
BLACK / UK 5 | 17.99 GBP
BLACK / UK 5.5 | 17.99 GBP
BLACK / UK 6 | 17.99 GBP
BLACK / UK 6.5 | 17.99 GBP
BLACK / UK 7 | 17.99 GBP
BLACK / UK 7.5 | 17.99 GBP
BLACK / UK 8 | 17.99 GBP
BLACK / UK 9 | 17.99 GBP
SLATE / UK 2.5 | 17.99 GBP
SLATE / UK 3 | 17.99 GBP
SLATE / UK 3.5 | 17.99 GBP
SLATE / UK 4 | 17.99 GBP
SLATE / UK 4.5 | 17.99 GBP
SLATE / UK 5 | 17.99 GBP
SLATE / UK 5.5 | 17.99 GBP
SLATE / UK 6 | 17.99 GBP
SLATE / UK 6.5 | 17.99 GBP
SLATE / UK 7 | 17.99 GBP
SLATE / UK 7.5 | 17.99 GBP
SLATE / UK 8 | 17.99 GBP
SLATE / UK 9 | 17.99 GBP
WHITE / UK 2.5 | 17.99 GBP
WHITE / UK 3 | 17.99 GBP
WHITE / UK 3.5 | 17.99 GBP
WHITE / UK 4 | 17.99 GBP
WHITE / UK 4.5 | 17.99 GBP
WHITE / UK 5 | 17.99 GBP
WHITE / UK 5.5 | 17.99 GBP
WHITE / UK 6 | 17.99 GBP
WHITE / UK 6.5 | 17.99 GBP
WHITE / UK 7 | 17.99 GBP
WHITE / UK 7.5 | 17.99 GBP
WHITE / UK 8 | 17.99 GBP
WHITE / UK 9 | 17.99 GBP
RED / UK 2.5 | 17.99 GBP
RED / UK 3 | 17.99 GBP
RED / UK 3.5 | 17.99 GBP
RED / UK 4 | 17.99 GBP
RED / UK 4.5 | 17.99 GBP
RED / UK 5 | 17.99 GBP
RED / UK 5.5 | 17.99 GBP
RED / UK 6 | 17.99 GBP
RED / UK 6.5 | 17.99 GBP
RED / UK 7 | 17.99 GBP
RED / UK 7.5 | 17.99 GBP
RED / UK 8 | 17.99 GBP
RED / UK 9 | 17.99 GBP
---
HEALTHYFIT WOMEN'S ORTHOPEDIC SANDALS
WHITE / UK 2.5 | 17.99 GBP
WHITE / UK 3 | 17.99 GBP
WHITE / UK 3.5 | 17.99 GBP
WHITE / UK 4 | 17.99 GBP
WHITE / UK 4.5 | 17.99 GBP
WHITE / UK 5 | 17.99 GBP
WHITE / UK 5.5 | 17.99 GBP
WHITE / UK 6 | 17.99 GBP
WHITE / UK 6.5 | 17.99 GBP
WHITE / UK 7 | 17.99 GBP
WHITE / UK 7.5 | 17.99 GBP
WHITE / UK 8 | 17.99 GBP
WHITE / UK 9 | 17.99 GBP
PINK / UK 2.5 | 17.99 GBP
PINK / UK 3 | 17.99 GBP
PINK / UK 3.5 | 17.99 GBP
PINK / UK 4 | 17.99 GBP
PINK / UK 4.5 | 17.99 GBP
PINK / UK 5 | 17.99 GBP
PINK / UK 5.5 | 17.99 GBP
PINK / UK 6 | 17.99 GBP
PINK / UK 6.5 | 17.99 GBP
PINK / UK 7 | 17.99 GBP
PINK / UK 7.5 | 17.99 GBP
PINK / UK 8 | 17.99 GBP
PINK / UK 9 | 17.99 GBP
GOLD / UK 2.5 | 17.99 GBP
GOLD / UK 3 | 17.99 GBP
GOLD / UK 3.5 | 17.99 GBP
GOLD / UK 4 | 17.99 GBP
GOLD / UK 4.5 | 17.99 GBP
GOLD / UK 5 | 17.99 GBP
GOLD / UK 5.5 | 17.99 GBP
GOLD / UK 6 | 17.99 GBP
GOLD / UK 6.5 | 17.99 GBP
GOLD / UK 7 | 17.99 GBP
GOLD / UK 7.5 | 17.99 GBP
GOLD / UK 8 | 17.99 GBP
GOLD / UK 9 | 17.99 GBP
---
Hole Embroidered Toe Cap Casual Women's Shoes
Red / UK 2.5 | 17.99 GBP
Red / UK 3 | 17.99 GBP
Red / UK 3.5 | 17.99 GBP
Red / UK 4 | 17.99 GBP
Red / UK 4.5 | 17.99 GBP
Red / UK 5 | 17.99 GBP
Red / UK 5.5 | 17.99 GBP
Red / UK 6 | 17.99 GBP
Red / UK 6.5 | 17.99 GBP
Red / UK 7 | 17.99 GBP
Red / UK 7.5 | 17.99 GBP
Red / UK 8 | 17.99 GBP
Red / UK 9 | 17.99 GBP
GunColor / UK 2.5 | 17.99 GBP
GunColor / UK 3 | 17.99 GBP
GunColor / UK 3.5 | 17.99 GBP
GunColor / UK 4 | 17.99 GBP
GunColor / UK 4.5 | 17.99 GBP
GunColor / UK 5 | 17.99 GBP
GunColor / UK 5.5 | 17.99 GBP
GunColor / UK 6 | 17.99 GBP
GunColor / UK 6.5 | 17.99 GBP
GunColor / UK 7 | 17.99 GBP
GunColor / UK 7.5 | 17.99 GBP
GunColor / UK 8 | 17.99 GBP
GunColor / UK 9 | 17.99 GBP
Champagne / UK 2.5 | 17.99 GBP
Champagne / UK 3 | 17.99 GBP
Champagne / UK 3.5 | 17.99 GBP
Champagne / UK 4 | 17.99 GBP
Champagne / UK 4.5 | 17.99 GBP
Champagne / UK 5 | 17.99 GBP
Champagne / UK 5.5 | 17.99 GBP
Champagne / UK 6 | 17.99 GBP
Champagne / UK 6.5 | 17.99 GBP
Champagne / UK 7 | 17.99 GBP
Champagne / UK 7.5 | 17.99 GBP
Champagne / UK 8 | 17.99 GBP
Champagne / UK 9 | 17.99 GBP
Black / UK 2.5 | 17.99 GBP
Black / UK 3 | 17.99 GBP
Black / UK 3.5 | 17.99 GBP
Black / UK 4 | 17.99 GBP
Black / UK 4.5 | 17.99 GBP
Black / UK 5 | 17.99 GBP
Black / UK 5.5 | 17.99 GBP
Black / UK 6 | 17.99 GBP
Black / UK 6.5 | 17.99 GBP
Black / UK 7 | 17.99 GBP
Black / UK 7.5 | 17.99 GBP
Black / UK 8 | 17.99 GBP
Black / UK 9 | 17.99 GBP
Blue / UK 2.5 | 17.99 GBP
Blue / UK 3 | 17.99 GBP
Blue / UK 3.5 | 17.99 GBP
Blue / UK 4 | 17.99 GBP
Blue / UK 4.5 | 17.99 GBP
Blue / UK 5 | 17.99 GBP
Blue / UK 5.5 | 17.99 GBP
Blue / UK 6 | 17.99 GBP
Blue / UK 6.5 | 17.99 GBP
Blue / UK 7 | 17.99 GBP
Blue / UK 7.5 | 17.99 GBP
Blue / UK 8 | 17.99 GBP
Blue / UK 9 | 17.99 GBP
---
Last Day 75% OFF Super Soft Women's Walking Shoes
Pink / UK2.5 | 17.99 GBP
Pink / UK3 | 17.99 GBP
Pink / UK3.5 | 17.99 GBP
Pink / UK4 | 17.99 GBP
Pink / UK4.5 | 17.99 GBP
Pink / UK5 | 17.99 GBP
Pink / UK5.5 | 17.99 GBP
Pink / UK6 | 17.99 GBP
Pink / UK6.5 | 17.99 GBP
Pink / UK7 | 17.99 GBP
Pink / UK7.5 | 17.99 GBP
Pink / UK8 | 17.99 GBP
Pink / UK8.5 | 17.99 GBP
Pink / UK9 | 17.99 GBP
Pink / UK9.5 | 17.99 GBP
Pink / UK10 | 17.99 GBP
Black / UK2.5 | 17.99 GBP
Black / UK3 | 17.99 GBP
Black / UK3.5 | 17.99 GBP
Black / UK4 | 17.99 GBP
Black / UK4.5 | 17.99 GBP
Black / UK5 | 17.99 GBP
Black / UK5.5 | 17.99 GBP
Black / UK6 | 17.99 GBP
Black / UK6.5 | 17.99 GBP
Black / UK7 | 17.99 GBP
Black / UK7.5 | 17.99 GBP
Black / UK8 | 17.99 GBP
Black / UK8.5 | 17.99 GBP
Black / UK9 | 17.99 GBP
Black / UK9.5 | 17.99 GBP
Black / UK10 | 17.99 GBP
Orange / UK2.5 | 17.99 GBP
Orange / UK3 | 17.99 GBP
Orange / UK3.5 | 17.99 GBP
Orange / UK4 | 17.99 GBP
Orange / UK4.5 | 17.99 GBP
Orange / UK5 | 17.99 GBP
Orange / UK5.5 | 17.99 GBP
Orange / UK6 | 17.99 GBP
Orange / UK6.5 | 17.99 GBP
Orange / UK7 | 17.99 GBP
Orange / UK7.5 | 17.99 GBP
Orange / UK8 | 17.99 GBP
Orange / UK8.5 | 17.99 GBP
Orange / UK9 | 17.99 GBP
Orange / UK9.5 | 17.99 GBP
Orange / UK10 | 17.99 GBP
Green / UK2.5 | 17.99 GBP
Green / UK3 | 17.99 GBP
Green / UK3.5 | 17.99 GBP
Green / UK4 | 17.99 GBP
Green / UK4.5 | 17.99 GBP
Green / UK5 | 17.99 GBP
Green / UK5.5 | 17.99 GBP
Green / UK6 | 17.99 GBP
Green / UK6.5 | 17.99 GBP
Green / UK7 | 17.99 GBP
Green / UK7.5 | 17.99 GBP
Green / UK8 | 17.99 GBP
Green / UK8.5 | 17.99 GBP
Green / UK9 | 17.99 GBP
Green / UK9.5 | 17.99 GBP
Green / UK10 | 17.99 GBP
---
Upgraded Orthotic Slide Sandals, Knitted Sports Corrective Sandals
Pink / UK 2.5 | 19.99 GBP
Pink / UK 3 | 19.99 GBP
Pink / UK 3.5 | 19.99 GBP
Pink / UK 4 | 19.99 GBP
Pink / UK 4.5 | 19.99 GBP
Pink / UK 5 | 19.99 GBP
Pink / UK 5.5 | 19.99 GBP
Pink / UK 6 | 19.99 GBP
Pink / UK 6.5 | 19.99 GBP
Pink / UK 7 | 19.99 GBP
Pink / UK 7.5 | 19.99 GBP
Pink / UK 8 | 19.99 GBP
Black / UK 2.5 | 19.99 GBP
Black / UK 3 | 19.99 GBP
Black / UK 3.5 | 19.99 GBP
Black / UK 4 | 19.99 GBP
Black / UK 4.5 | 19.99 GBP
Black / UK 5 | 19.99 GBP
Black / UK 5.5 | 19.99 GBP
Black / UK 6 | 19.99 GBP
Black / UK 6.5 | 19.99 GBP
Black / UK 7 | 19.99 GBP
Black / UK 7.5 | 19.99 GBP
Black / UK 8 | 19.99 GBP
Blue / UK 2.5 | 19.99 GBP
Blue / UK 3 | 19.99 GBP
Blue / UK 3.5 | 19.99 GBP
Blue / UK 4 | 19.99 GBP
Blue / UK 4.5 | 19.99 GBP
Blue / UK 5 | 19.99 GBP
Blue / UK 5.5 | 19.99 GBP
Blue / UK 6 | 19.99 GBP
Blue / UK 6.5 | 19.99 GBP
Blue / UK 7 | 19.99 GBP
Blue / UK 7.5 | 19.99 GBP
Blue / UK 8 | 19.99 GBP
---
Women Summer Breathable Elastic Sandal
BLACK / UK 2 | 17.99 GBP
BLACK / UK 2.5 | 17.99 GBP
BLACK / UK 3 | 17.99 GBP
BLACK / UK 3.5 | 17.99 GBP
BLACK / UK 4 | 17.99 GBP
BLACK / UK 4.5 | 17.99 GBP
BLACK / UK 5 | 17.99 GBP
BLACK / UK 5.5 | 17.99 GBP
BLACK / UK 6 | 17.99 GBP
BLACK / UK 6.5 | 17.99 GBP
BLACK / UK 7 | 17.99 GBP
BLACK / UK 7.5 | 17.99 GBP
BLACK / UK 8 | 17.99 GBP
BLACK / UK 9 | 17.99 GBP
BLACK / UK 9.5 | 17.99 GBP
PURPLE / UK 2 | 17.99 GBP
PURPLE / UK 2.5 | 17.99 GBP
PURPLE / UK 3 | 17.99 GBP
PURPLE / UK 3.5 | 17.99 GBP
PURPLE / UK 4 | 17.99 GBP
PURPLE / UK 4.5 | 17.99 GBP
PURPLE / UK 5 | 17.99 GBP
PURPLE / UK 5.5 | 17.99 GBP
PURPLE / UK 6 | 17.99 GBP
PURPLE / UK 6.5 | 17.99 GBP
PURPLE / UK 7 | 17.99 GBP
PURPLE / UK 7.5 | 17.99 GBP
PURPLE / UK 8 | 17.99 GBP
PURPLE / UK 9 | 17.99 GBP
PURPLE / UK 9.5 | 17.99 GBP
EMERALD / UK 2 | 17.99 GBP
EMERALD / UK 2.5 | 17.99 GBP
EMERALD / UK 3 | 17.99 GBP
EMERALD / UK 3.5 | 17.99 GBP
EMERALD / UK 4 | 17.99 GBP
EMERALD / UK 4.5 | 17.99 GBP
EMERALD / UK 5 | 17.99 GBP
EMERALD / UK 5.5 | 17.99 GBP
EMERALD / UK 6 | 17.99 GBP
EMERALD / UK 6.5 | 17.99 GBP
EMERALD / UK 7 | 17.99 GBP
EMERALD / UK 7.5 | 17.99 GBP
EMERALD / UK 8 | 17.99 GBP
EMERALD / UK 9 | 17.99 GBP
EMERALD / UK 9.5 | 17.99 GBP
NAVY / UK 2 | 17.99 GBP
NAVY / UK 2.5 | 17.99 GBP
NAVY / UK 3 | 17.99 GBP
NAVY / UK 3.5 | 17.99 GBP
NAVY / UK 4 | 17.99 GBP
NAVY / UK 4.5 | 17.99 GBP
NAVY / UK 5 | 17.99 GBP
NAVY / UK 5.5 | 17.99 GBP
NAVY / UK 6 | 17.99 GBP
NAVY / UK 6.5 | 17.99 GBP
NAVY / UK 7 | 17.99 GBP
NAVY / UK 7.5 | 17.99 GBP
NAVY / UK 8 | 17.99 GBP
NAVY / UK 9 | 17.99 GBP
NAVY / UK 9.5 | 17.99 GBP
BLUE / UK 2 | 17.99 GBP
BLUE / UK 2.5 | 17.99 GBP
BLUE / UK 3 | 17.99 GBP
BLUE / UK 3.5 | 17.99 GBP
BLUE / UK 4 | 17.99 GBP
BLUE / UK 4.5 | 17.99 GBP
BLUE / UK 5 | 17.99 GBP
BLUE / UK 5.5 | 17.99 GBP
BLUE / UK 6 | 17.99 GBP
BLUE / UK 6.5 | 17.99 GBP
BLUE / UK 7 | 17.99 GBP
BLUE / UK 7.5 | 17.99 GBP
BLUE / UK 8 | 17.99 GBP
BLUE / UK 9 | 17.99 GBP
BLUE / UK 9.5 | 17.99 GBP
APRICOT / UK 2 | 17.99 GBP
APRICOT / UK 2.5 | 17.99 GBP
APRICOT / UK 3 | 17.99 GBP
APRICOT / UK 3.5 | 17.99 GBP
APRICOT / UK 4 | 17.99 GBP
APRICOT / UK 4.5 | 17.99 GBP
APRICOT / UK 5 | 17.99 GBP
APRICOT / UK 5.5 | 17.99 GBP
APRICOT / UK 6 | 17.99 GBP
APRICOT / UK 6.5 | 17.99 GBP
APRICOT / UK 7 | 17.99 GBP
APRICOT / UK 7.5 | 17.99 GBP
APRICOT / UK 8 | 17.99 GBP
APRICOT / UK 9 | 17.99 GBP
APRICOT / UK 9.5 | 17.99 GBP
---
2022 New Leopard Print Leather Wedge Soft Sole Sandals
Leopard Print / UK 2.5 | 18.99 GBP
Leopard Print / UK 3 | 18.99 GBP
Leopard Print / UK 3.5 | 18.99 GBP
Leopard Print / UK 4 | 18.99 GBP
Leopard Print / UK 4.5 | 18.99 GBP
Leopard Print / UK 5 | 18.99 GBP
Leopard Print / UK 5.5 | 18.99 GBP
Leopard Print / UK 6 | 18.99 GBP
Leopard Print / UK 6.5 | 18.99 GBP
Leopard Print / UK 7 | 18.99 GBP
Leopard Print / UK7.5 | 18.99 GBP
Leopard Print / UK 8 | 18.99 GBP
Leopard Print / UK 9 | 18.99 GBP
Leopard Print with flower / UK 2.5 | 18.99 GBP
Leopard Print with flower / UK 3 | 18.99 GBP
Leopard Print with flower / UK 3.5 | 18.99 GBP
Leopard Print with flower / UK 4 | 18.99 GBP
Leopard Print with flower / UK 4.5 | 18.99 GBP
Leopard Print with flower / UK 5 | 18.99 GBP
Leopard Print with flower / UK 5.5 | 18.99 GBP
Leopard Print with flower / UK 6 | 18.99 GBP
Leopard Print with flower / UK 6.5 | 18.99 GBP
Leopard Print with flower / UK 7 | 18.99 GBP
Leopard Print with flower / UK7.5 | 18.99 GBP
Leopard Print with flower / UK 8 | 18.99 GBP
Leopard Print with flower / UK 9 | 18.99 GBP
Snake Pattern / UK 2.5 | 18.99 GBP
Snake Pattern / UK 3 | 18.99 GBP
Snake Pattern / UK 3.5 | 18.99 GBP
Snake Pattern / UK 4 | 18.99 GBP
Snake Pattern / UK 4.5 | 18.99 GBP
Snake Pattern / UK 5 | 18.99 GBP
Snake Pattern / UK 5.5 | 18.99 GBP
Snake Pattern / UK 6 | 18.99 GBP
Snake Pattern / UK 6.5 | 18.99 GBP
Snake Pattern / UK 7 | 18.99 GBP
Snake Pattern / UK7.5 | 18.99 GBP
Snake Pattern / UK 8 | 18.99 GBP
Snake Pattern / UK 9 | 18.99 GBP
Snake Pattern with flower / UK 2.5 | 18.99 GBP
Snake Pattern with flower / UK 3 | 18.99 GBP
Snake Pattern with flower / UK 3.5 | 18.99 GBP
Snake Pattern with flower / UK 4 | 18.99 GBP
Snake Pattern with flower / UK 4.5 | 18.99 GBP
Snake Pattern with flower / UK 5 | 18.99 GBP
Snake Pattern with flower / UK 5.5 | 18.99 GBP
Snake Pattern with flower / UK 6 | 18.99 GBP
Snake Pattern with flower / UK 6.5 | 18.99 GBP
Snake Pattern with flower / UK 7 | 18.99 GBP
Snake Pattern with flower / UK7.5 | 18.99 GBP
Snake Pattern with flower / UK 8 | 18.99 GBP
Snake Pattern with flower / UK 9 | 18.99 GBP
---
Other Shopify Stores Registered on August 4, 2022