Shop Till you drop! is an e-commerce website that was registered on February 1, 2023. The store is hosted on the
Shopify platform
under the account name shopuntilyourdrop.myshopify.com. The publicly registered domain name for this store is
shopuntilyoudrop.store
.
The store collects payments in the AUD currency, and uses the English language setting for its website.
It does not appear that the store owner has provided a contact email address. We recommend visiting the website directly for further details. You can also check out our
FAQ
for additional information.
Note: This website, Merchant Genius, is not affiliated with Shop Till you drop!. Please contact the store owner directly for any issues or questions pertaining to the online store.
Have questions or concerns about this merchant?
Launch FAQ
Sponsored Content
General Information on Shop Till you drop!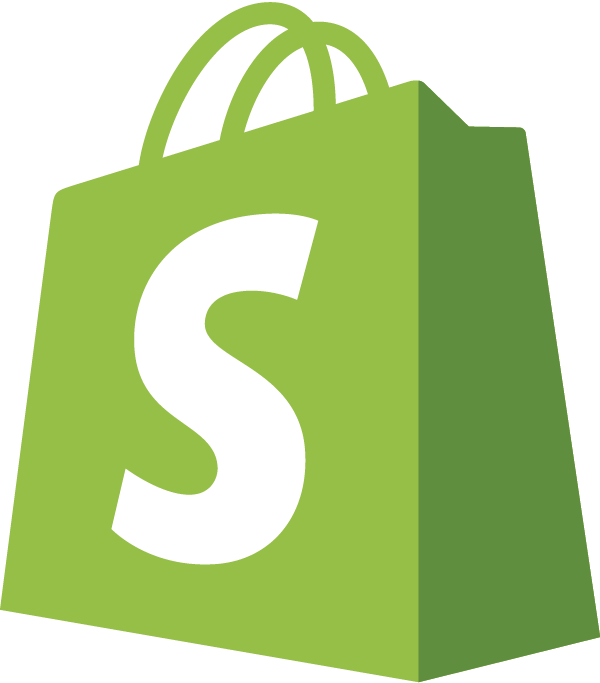 This store is hosted on Shopify


The store was registered on February 1, 2023


The store language setting is English


The store currency setting is AUD

Contact Information for Shop Till you drop!

shopuntilyoudrop.store


shopuntilyourdrop.myshopify.com


No Email Information Found

No Phone Information Found
Sponsored Content
Products for Sale on Shop Till you drop!
Wireless key finder
Black | 35.00 AUD
---
Myopia net red glasses frame
Bright black | 24.18 AUD
Transparent gray | 24.18 AUD
Transparent pink | 24.18 AUD
Transparent tea | 26.25 AUD
Transparent white | 24.18 AUD
---
Liquid silicone flash charging data cable
Green / Android / 1m | 10.68 AUD
Green / IPhone / 1m | 11.53 AUD
Green / TYPE C / 1m | 11.07 AUD
Pink / Android / 1m | 10.68 AUD
Pink / IPhone / 1m | 11.53 AUD
Pink / TYPE C / 1m | 11.07 AUD
Purple / Android / 1m | 10.68 AUD
Purple / IPhone / 1m | 11.53 AUD
Purple / TYPE C / 1m | 11.07 AUD
Red / Android / 1m | 10.68 AUD
Red / IPhone / 1m | 11.53 AUD
Red / TYPE C / 1m | 11.07 AUD
Yellow / Android / 1m | 10.68 AUD
Yellow / IPhone / 1m | 11.53 AUD
Yellow / TYPE C / 1m | 11.07 AUD
---
Women Arm Shaping Sleeves Ladies Elastic Slimming Shaperwear
Black | 15.00 AUD
Natural | 15.00 AUD
black and skin set | 17.00 AUD
---
Baby Mobile Rattles Toys 0-12 Months For Baby Newborn Crib Bed Bell Toddler Rattles Carousel For Cots Kids Musical Toy Gift
Small Blue / China | 22.80 AUD
Small Pink / China | 22.80 AUD
Green / China | 20.80 AUD
Red / China | 20.80 AUD
Dark Blue / China | 29.80 AUD
Dark Pink / China | 29.80 AUD
Blue / China | 29.80 AUD
Pink / China | 29.80 AUD
Small Blue / United States | 22.80 AUD
Small Pink / United States | 22.80 AUD
Green / United States | 20.80 AUD
Red / United States | 20.80 AUD
Dark Blue / United States | 29.99 AUD
Dark Pink / United States | 29.99 AUD
Blue / United States | 29.99 AUD
Pink / United States | 29.99 AUD
Small Blue / SPAIN | 20.80 AUD
Small Pink / SPAIN | 20.80 AUD
Green / SPAIN | 17.70 AUD
Red / SPAIN | 17.70 AUD
Dark Blue / SPAIN | 34.80 AUD
Dark Pink / SPAIN | 34.80 AUD
Blue / SPAIN | 34.80 AUD
Pink / SPAIN | 34.80 AUD
Small Blue / Russian Federation | 20.80 AUD
Small Pink / Russian Federation | 20.80 AUD
Green / Russian Federation | 17.80 AUD
Red / Russian Federation | 17.80 AUD
Dark Blue / Russian Federation | 24.80 AUD
Dark Pink / Russian Federation | 24.80 AUD
Blue / Russian Federation | 24.80 AUD
Pink / Russian Federation | 24.80 AUD
Small Blue / France | 20.80 AUD
Small Pink / France | 20.80 AUD
Green / France | 18.70 AUD
Red / France | 18.70 AUD
Dark Blue / France | 34.80 AUD
Dark Pink / France | 34.80 AUD
Blue / France | 34.80 AUD
Pink / France | 34.80 AUD
---
Baby Kids Toddler Long Sleeve Scarf Waterproof Art Smock Feeding Bib Apron Pocket Infant Boys Girls Burp Cloth Bandana Bibs
1 / 0-3 years old | 4.24 AUD
2 / 0-3 years old | 4.24 AUD
3 / 0-3 years old | 4.24 AUD
4 / 0-3 years old | 4.24 AUD
5 / 0-3 years old | 4.24 AUD
6 / 0-3 years old | 4.24 AUD
7 / 0-3 years old | 4.24 AUD
8 / 0-3 years old | 4.24 AUD
9 / 0-3 years old | 4.24 AUD
D1 / 0-3 years old | 3.71 AUD
D2 / 0-3 years old | 3.71 AUD
D3 / 0-3 years old | 3.71 AUD
D4 / 0-3 years old | 3.71 AUD
D5 / 0-3 years old | 3.71 AUD
D6 / 0-3 years old | 3.71 AUD
E1 / 0-3 years old | 7.00 AUD
E2 / 0-3 years old | 7.00 AUD
E3 / 0-3 years old | 3.71 AUD
E4 / 0-3 years old | 3.71 AUD
E5 / 0-3 years old | 3.71 AUD
E6 / 0-3 years old | 3.71 AUD
E7 / 0-3 years old | 3.71 AUD
E8 / 0-3 years old | 3.71 AUD
1 / 3-4 years old | 4.24 AUD
2 / 3-4 years old | 4.24 AUD
3 / 3-4 years old | 4.24 AUD
4 / 3-4 years old | 4.24 AUD
5 / 3-4 years old | 4.24 AUD
6 / 3-4 years old | 4.24 AUD
7 / 3-4 years old | 4.24 AUD
8 / 3-4 years old | 4.24 AUD
9 / 3-4 years old | 4.24 AUD
D1 / 3-4 years old | 3.71 AUD
D2 / 3-4 years old | 3.71 AUD
D3 / 3-4 years old | 3.71 AUD
D4 / 3-4 years old | 3.71 AUD
D5 / 3-4 years old | 3.71 AUD
D6 / 3-4 years old | 3.71 AUD
E1 / 3-4 years old | 7.00 AUD
E2 / 3-4 years old | 7.00 AUD
E3 / 3-4 years old | 3.71 AUD
E4 / 3-4 years old | 3.71 AUD
E5 / 3-4 years old | 3.71 AUD
E6 / 3-4 years old | 3.71 AUD
E7 / 3-4 years old | 3.71 AUD
E8 / 3-4 years old | 3.71 AUD
---
100pcs/Set Girls Colorful Nylon Hair Bands
100pcs style 6 / CHINA | 8.99 AUD
100pcs Style 11 / CHINA | 8.99 AUD
100pcs Style 12 / CHINA | 8.99 AUD
100pcs Style 13 / CHINA | 8.99 AUD
100pcs Style 14 / CHINA | 8.99 AUD
100pcs style 5 / CHINA | 8.99 AUD
100pcs style 2 / CHINA | 8.99 AUD
100pcs Style 15 / CHINA | 8.99 AUD
100pcs style 3 / CHINA | 8.99 AUD
100pcs Style 16 / CHINA | 8.99 AUD
100pcs Style 17 / CHINA | 8.99 AUD
100pcs style 10 / CHINA | 8.99 AUD
100pcs style 9 / CHINA | 8.99 AUD
100pcs style 4 / CHINA | 8.99 AUD
100pcs style 1 / CHINA | 8.99 AUD
100pcs Style 18 / CHINA | 8.99 AUD
100pcs Style 19 / CHINA | 8.99 AUD
100pcs Style 20 / CHINA | 8.99 AUD
100pcs Style 21 / CHINA | 8.99 AUD
100pcs Style 22 / CHINA | 8.99 AUD
100pcs Style 23 / CHINA | 8.99 AUD
100pcs Style 24 / CHINA | 8.99 AUD
100pcs Style 25 / CHINA | 8.99 AUD
100pcs Style 26 / CHINA | 8.99 AUD
100pcs Style 27 / CHINA | 8.99 AUD
100pcs Style 28 / CHINA | 8.99 AUD
100pcs Style 29 / CHINA | 8.99 AUD
Burgundy / CHINA | 8.99 AUD
Deep Blue / CHINA | 8.99 AUD
Apricot / CHINA | 8.99 AUD
Milky White / CHINA | 8.99 AUD
Coral Red / CHINA | 8.99 AUD
Black Green / CHINA | 8.99 AUD
100pcs Style 36 / CHINA | 8.99 AUD
100pcs Style 35 / CHINA | 8.99 AUD
100pcs Style 34 / CHINA | 8.99 AUD
100pcs Style 33 / CHINA | 8.99 AUD
100pcs style 8 / CHINA | 8.99 AUD
100pcs Style 32 / CHINA | 8.99 AUD
100pcs style 7 / CHINA | 8.99 AUD
100pcs Style 31 / CHINA | 8.99 AUD
100pcs Style 30 / CHINA | 8.99 AUD
Fuchsia / CHINA | 8.99 AUD
Wine Red / CHINA | 8.99 AUD
---
Baby Girl Headband
A-1 | 8.99 AUD
A-2 | 8.99 AUD
A-3 | 8.99 AUD
A-4 | 8.99 AUD
A-5 | 8.99 AUD
A-6 | 8.99 AUD
A-7 | 8.99 AUD
A-8print | 8.99 AUD
A-9print | 8.99 AUD
A-10print | 8.99 AUD
B-1 | 8.99 AUD
B-2 | 8.99 AUD
B-3 | 8.99 AUD
B-4 | 8.99 AUD
B-5 | 8.99 AUD
C-1 | 8.99 AUD
C-2 | 8.99 AUD
C-3 | 8.99 AUD
C-4 | 8.99 AUD
C-5 | 8.99 AUD
C-6 | 8.99 AUD
C-7print | 8.99 AUD
C-8print | 8.99 AUD
C-9print | 8.99 AUD
G-1 | 8.99 AUD
D-1 | 8.99 AUD
D-2 | 8.99 AUD
D-3 | 8.99 AUD
D-4 | 8.99 AUD
E-1 | 8.99 AUD
E-2 | 8.99 AUD
E-3 | 8.99 AUD
E-4 | 8.99 AUD
E-5 | 8.99 AUD
H-1 | 8.99 AUD
---
Convenient Baby Stroller Hooks Clips Stroller Accessories Aluminum Alloy Carabiner for Hanging Diaper Bags PU Leather
Blue | 2.26 AUD
Black Leather | 4.42 AUD
Brown | 2.26 AUD
Black | 2.26 AUD
Grey | 2.26 AUD
Coffee | 2.26 AUD
2pcs Black | 3.40 AUD
2pcs Brown | 3.40 AUD
2pcs Blue | 3.40 AUD
2pcs Grey | 3.40 AUD
2pcs Coffee | 3.40 AUD
---
hibobi Baby Bowls Plates Spoons Silicone Suction Food Tableware BPA Free Non-Slip Baby Dishes Crab Food Feeding Bowl for Kids
Pink Crab / China | 9.54 AUD
Green Crab / China | 9.54 AUD
Blue Crab / China | 9.54 AUD
Brown Crab / China | 9.54 AUD
Green Crab 6Pcs / China | 20.17 AUD
Blue Crab 6Pcs / China | 20.17 AUD
Brown Crab 6Pcs / China | 20.17 AUD
Pink Crab 6Pcs / China | 20.17 AUD
Pink Hippo Set / China | 13.04 AUD
Red Hippo Set / China | 13.04 AUD
Blue Hippo Set / China | 13.04 AUD
Green Hippo Set / China | 13.04 AUD
Green Crab 3Pcs / China | 12.11 AUD
Blue Crab 3Pcs / China | 12.11 AUD
Brown Crab 3Pcs / China | 12.11 AUD
Pink Crab 3Pcs / China | 12.11 AUD
Green Crab 4Pcs / China | 16.20 AUD
Blue Crab 4Pcs / China | 16.20 AUD
Brown Crab 4Pcs / China | 16.20 AUD
Pink Crab 4Pcs / China | 16.20 AUD
Pink Crab / Russian Federation | 9.54 AUD
Green Crab / Russian Federation | 9.54 AUD
Blue Crab / Russian Federation | 9.54 AUD
Brown Crab / Russian Federation | 9.54 AUD
Green Crab 6Pcs / Russian Federation | 20.17 AUD
Blue Crab 6Pcs / Russian Federation | 20.17 AUD
Brown Crab 6Pcs / Russian Federation | 20.17 AUD
Pink Crab 6Pcs / Russian Federation | 20.17 AUD
Pink Hippo Set / Russian Federation | 13.04 AUD
Red Hippo Set / Russian Federation | 13.04 AUD
Blue Hippo Set / Russian Federation | 13.04 AUD
Green Hippo Set / Russian Federation | 13.04 AUD
Green Crab 3Pcs / Russian Federation | 12.11 AUD
Blue Crab 3Pcs / Russian Federation | 12.11 AUD
Brown Crab 3Pcs / Russian Federation | 12.11 AUD
Pink Crab 3Pcs / Russian Federation | 12.11 AUD
Green Crab 4Pcs / Russian Federation | 16.20 AUD
Blue Crab 4Pcs / Russian Federation | 16.20 AUD
Brown Crab 4Pcs / Russian Federation | 16.20 AUD
Pink Crab 4Pcs / Russian Federation | 16.20 AUD
---
5pcs Nipple Chain Accessories Modelling Beech Pacifier Clip BPA Free Cute Small Elephant Stars Heart Shaped Baby DIY Preferred
5PCs | 2.99 AUD
5PCs 1 | 2.99 AUD
5PCs 2 | 2.99 AUD
5PCs 3 | 2.99 AUD
5PCs 4 | 2.99 AUD
5PCs 5 | 2.99 AUD
5PCs 6 | 2.99 AUD
5PCs 7 | 2.99 AUD
5PCs 8 | 2.99 AUD
5PCs 9 | 2.99 AUD
5PCs 10 | 2.99 AUD
5PCs 11 | 2.99 AUD
5PCs 12 | 2.99 AUD
5PCs 13 | 2.99 AUD
5PCs 14 | 2.99 AUD
5PCs 15 | 2.01 AUD
5PCs 16 | 2.99 AUD
5PCs 17 | 2.99 AUD
5PCs 18 | 2.99 AUD
5PCs 19 | 2.99 AUD
5PCs 20 | 2.99 AUD
5PCs 21 | 2.99 AUD
5PCs 22 | 2.99 AUD
5PCs 23 | 2.99 AUD
---
88/69Holes Bubble Gun Automatic Bubbles Machine Rocket Gun Launcher Shape Blower Soap Toys For Kid Bubble Machine Party Supplies
A | 10.00 AUD
pink - empty bottle | 16.49 AUD
blue - empty bottle | 16.49 AUD
Pink 69 holes | 22.29 AUD
blue 69 holes | 22.29 AUD
Purple 69 holes | 22.29 AUD
blue 88 holes | 17.49 AUD
Purple 88 holes | 17.49 AUD
Pink 88 holes | 17.49 AUD
Purple 80 holes | 17.74 AUD
Pink 80 holes | 17.74 AUD
Green 80 holes | 17.74 AUD
Purple 76 holes | 17.74 AUD
Green 76 holes | 17.74 AUD
Pink 76 holes | 17.74 AUD
88 holes-40CM-A | 20.74 AUD
88 holes-40CM-B | 20.74 AUD
88 holes-40CM-C | 20.74 AUD
---
Magic Flying Ball Pro Mini Lighting With LED Lights Remote Control Hand Controlled Boomerang Spinner Toys for Adults Kids Gift
Red | 8.01 AUD
Blue | 8.01 AUD
Pink | 8.01 AUD
---
Montessori Dart Board Target Sports Game Toys For Children 4 To 6 Years Old Outdoor Toy Child Indoor Girls Sticky Ball Boys Gift
Elephant 3 balls | 1.63 AUD
Monkey 3 balls | 1.47 AUD
Crocodile 3 balls | 1.47 AUD
Rabbit 3 balls | 1.69 AUD
Big Elephant 3 balls | 1.69 AUD
Squirrel 3 balls | 1.59 AUD
Cow 3 balls | 1.59 AUD
Triceratops 3 balls | 1.59 AUD
Pink | 0.64 AUD
---
NEW Magic Silicone Brushes Bath Towels Rubbing Back Mud Peeling Body Massage Shower Extended Scrubber Skin Clean Artifacts
blue | 4.98 AUD
pink | 4.98 AUD
green | 4.98 AUD
purple | 4.98 AUD
random one | 4.84 AUD
---
Kitchen Accessories Bathroom Multi-function Tool Cartoon Toothpaste Squeezer Kitchen Gadget Useful Home Bathroom Decoration
Green | 0.56 AUD
White | 0.56 AUD
Brown | 0.56 AUD
Pink | 0.56 AUD
Yellow | 0.56 AUD
---
HSS Brand Men's Cotton Socks New Style Black Business Men Socks Soft Breathable Summer Winter for Male Socks Plus Size (6.5-14)
10 Pairs White / China / EU 38-44(US 6-10) | 13.77 AUD
5White5Black / China / EU 38-44(US 6-10) | 13.77 AUD
5 Pairs Black / China / EU 38-44(US 6-10) | 8.67 AUD
5 Pairs Navy Blue / China / EU 38-44(US 6-10) | 8.67 AUD
5 Pairs Dark Grey / China / EU 38-44(US 6-10) | 8.67 AUD
5 Pairs Grey / China / EU 38-44(US 6-10) | 8.67 AUD
5 Pairs White / China / EU 38-44(US 6-10) | 8.67 AUD
5 Pairs Each Color / China / EU 38-44(US 6-10) | 8.67 AUD
5 Pairs No White / China / EU 38-44(US 6-10) | 8.67 AUD
2Grey3Black / China / EU 38-44(US 6-10) | 8.67 AUD
2White3Black / China / EU 38-44(US 6-10) | 8.67 AUD
10 Pairs Black / China / EU 38-44(US 6-10) | 13.77 AUD
10 Pairs Blue / China / EU 38-44(US 6-10) | 13.77 AUD
10 Pairs No White / China / EU 38-44(US 6-10) | 13.77 AUD
10 Pairs Gray / China / EU 38-44(US 6-10) | 13.77 AUD
10 Pairs Dark Gray / China / EU 38-44(US 6-10) | 13.77 AUD
5Black5DarkGray / China / EU 38-44(US 6-10) | 13.77 AUD
5Black5NavyBlue / China / EU 38-44(US 6-10) | 13.77 AUD
5Gray5DarkGray / China / EU 38-44(US 6-10) | 13.77 AUD
5Gray5Black / China / EU 38-44(US 6-10) | 13.77 AUD
5White5Gray / China / EU 38-44(US 6-10) | 13.77 AUD
5 Each Color 5 Black / China / EU 38-44(US 6-10) | 13.77 AUD
10Pairs Leave Messag / China / EU 38-44(US 6-10) | 13.77 AUD
10Pairs Each Color / China / EU 38-44(US 6-10) | 13.77 AUD
10 Pairs White / China / EU 42-47(PLUS) | 14.78 AUD
5White5Black / China / EU 42-47(PLUS) | 14.78 AUD
5 Pairs Black / China / EU 42-47(PLUS) | 9.69 AUD
5 Pairs Navy Blue / China / EU 42-47(PLUS) | 9.69 AUD
5 Pairs Dark Grey / China / EU 42-47(PLUS) | 9.69 AUD
5 Pairs Grey / China / EU 42-47(PLUS) | 9.69 AUD
5 Pairs White / China / EU 42-47(PLUS) | 9.69 AUD
5 Pairs Each Color / China / EU 42-47(PLUS) | 9.69 AUD
5 Pairs No White / China / EU 42-47(PLUS) | 9.69 AUD
2Grey3Black / China / EU 42-47(PLUS) | 9.69 AUD
2White3Black / China / EU 42-47(PLUS) | 9.69 AUD
10 Pairs Black / China / EU 42-47(PLUS) | 14.78 AUD
10 Pairs Blue / China / EU 42-47(PLUS) | 14.78 AUD
10 Pairs No White / China / EU 42-47(PLUS) | 14.78 AUD
10 Pairs Gray / China / EU 42-47(PLUS) | 14.78 AUD
10 Pairs Dark Gray / China / EU 42-47(PLUS) | 14.78 AUD
5Black5DarkGray / China / EU 42-47(PLUS) | 14.78 AUD
5Black5NavyBlue / China / EU 42-47(PLUS) | 14.78 AUD
5Gray5DarkGray / China / EU 42-47(PLUS) | 14.78 AUD
5Gray5Black / China / EU 42-47(PLUS) | 14.78 AUD
5White5Gray / China / EU 42-47(PLUS) | 14.78 AUD
5 Each Color 5 Black / China / EU 42-47(PLUS) | 14.78 AUD
10Pairs Leave Messag / China / EU 42-47(PLUS) | 14.78 AUD
10Pairs Each Color / China / EU 42-47(PLUS) | 14.78 AUD
---
5Pair / Lot Fashion Happy Men Boat Socks Summer Autumn Non-slip Silicone Invisible Cotton Socks Male Ankle Sock Slippers Meia
Fivepairs 1 | 3.69 AUD
Fivepairs 2 | 3.69 AUD
Fivepairs 4 | 3.69 AUD
Fivepairs 5 | 3.69 AUD
Fivepairs 6 | 3.69 AUD
---
5Pairs Men Bamboo Fiber Autumn Winter Men Socks Breathable Cotton Sports Sock Breathable Deodorant Business Socks Size 37-45
black | 3.77 AUD
white | 3.77 AUD
light grey | 3.77 AUD
dak grey | 3.77 AUD
navy | 3.77 AUD
mixed | 3.77 AUD
black 2 | 2.56 AUD
white 2 | 2.56 AUD
grey 2 | 2.56 AUD
mixed 1 | 2.56 AUD
mixed 2 | 2.56 AUD
mixed 3 | 2.56 AUD
---
C5S Smart Wristband Fitness Tracker Bracelet Fit Men Women Kid Smartwatch Sport Waterproof Connected Heart Rate Smart Watch Band
Black | 12.99 AUD
Green | 12.99 AUD
Blue | 12.99 AUD
Pink | 12.99 AUD
Red | 12.99 AUD
Silver | 12.99 AUD
Light Purple | 12.99 AUD
Blue str | 14.99 AUD
Green str | 14.99 AUD
Red str | 14.99 AUD
Silver str | 14.99 AUD
---
Transparent Computer Glasses Frame Women Men Anti Blue Light Round Eyewear Blocking Glasses Optical Spectacle Eyeglass
China / A-pink | 2.62 AUD
China / A-black | 2.62 AUD
China / A-grey | 2.62 AUD
China / A-Transparent | 2.62 AUD
China / B-gold | 2.58 AUD
China / B-black | 2.58 AUD
China / B-gun color | 2.58 AUD
China / B-silver | 2.58 AUD
China / B-rose gold | 2.58 AUD
China / B-bronze | 2.58 AUD
---
automatic watch Women Small Gold Bangle Bracelet Luxury Watches Stainless Steel Ladies Quartz Wrist watch Brand Casual Women
Gold | 3.49 AUD
Silver | 3.68 AUD
White | 3.78 AUD
Black | 4.22 AUD
---
Multifunctional Vegetable Cutter Potato Slicer Carrot Grater Kitchen Accessories Home Gadget Sets Vegetable Chopper Fruit Cutter
A Vegetable Cutter | 32.47 AUD
A Vegetable Cutter 1 | 32.47 AUD
A Vegetable Cutter 2 | 32.47 AUD
B Vegetable Cutter | 24.15 AUD
C Vegetable Cutter | 16.91 AUD
C Vegetable Cutter 1 | 16.91 AUD
C Vegetable Cutter 2 | 16.91 AUD
5 Hooks | 4.77 AUD
---
Stainless Steel Onion Needle Fork Vegetable Fruit Slicer Tomato Cutter Cutting Holder Kitchen Accessorie Tool Cozinha Acessório
Orange | 2.13 AUD
Blue | 2.16 AUD
White | 2.16 AUD
Green | 2.14 AUD
---
Kitchen Gadgets Phone Holder Candy Mini Portable Fixed Holder for Kitchen Movable Shelf Organizer Holder Decorations Accessories | 2.73 AUD
---
Flame Aroma Diffuser Air Humidifier Home Ultrasonic Mist Maker Fogger Essential Oil Difusor With LED Color Flame Lamp Purifier
White | 11.91 AUD
Black | 11.91 AUD
---
Kitchen Gadgets 2 Modes 360 Rotatable Bubbler High Pressure Faucet Extender Water Saving Bathroom Kitchen Accessories Supplies
A | 2.40 AUD
B | 3.15 AUD
---
Humidifier Electric Air Aroma Diffuser Wood Ultrasonic 130ML Air Humidifier Essential Oil Aromatherapy Cool Mist Maker For Home
130ml Dark Wood | 7.53 AUD
130ml Light Wood | 7.53 AUD
Mini Pink | 4.98 AUD
Mini White | 4.98 AUD
---
Xiaomi New Car Vacuum Cleaner Portable Mini Handheld Vacuum Cleaner Smart Home Car Dual-purpose Mi Wireless 20000PA Dust Catcher
grey | 20.58 AUD
orange | 20.58 AUD
Black | 20.58 AUD
---
80cm width Marble Self Adhesive Wallpaper Vinyl Wall Stickers Waterproof Contact Paper For Kitchen Decorative Film Home Decor
Shiny White / 40cmx100cm | 3.36 AUD
Shiny Orange / 40cmx100cm | 3.36 AUD
Shiny Light Blue / 40cmx100cm | 3.36 AUD
Shiny Black / 40cmx100cm | 3.36 AUD
Shiny Red / 40cmx100cm | 3.36 AUD
Shiny Yellow / 40cmx100cm | 3.36 AUD
Shiny Gray / 40cmx100cm | 3.36 AUD
Shiny Green / 40cmx100cm | 3.36 AUD
Marble HYS / 40cmx100cm | 3.36 AUD
Shiny Champagne / 40cmx100cm | 3.36 AUD
Shiny Purple / 40cmx100cm | 3.36 AUD
Marble Yellow / 40cmx100cm | 3.36 AUD
Marble Jazz White / 40cmx100cm | 3.36 AUD
Marble Jazz Black / 40cmx100cm | 3.36 AUD
Marble Light Pink / 40cmx100cm | 3.36 AUD
Marble Light Black / 40cmx100cm | 3.36 AUD
Marble Light Yellow / 40cmx100cm | 3.36 AUD
Marble Light Gray / 40cmx100cm | 3.36 AUD
Marble Light Green / 40cmx100cm | 3.36 AUD
Marble Dark Gray / 40cmx100cm | 3.36 AUD
Shiny White / 60cmx500cm | 20.99 AUD
Shiny Orange / 60cmx500cm | 20.99 AUD
Shiny Light Blue / 60cmx500cm | 20.99 AUD
Shiny Black / 60cmx500cm | 20.99 AUD
Shiny Red / 60cmx500cm | 20.99 AUD
Shiny Yellow / 60cmx500cm | 20.99 AUD
Shiny Gray / 60cmx500cm | 20.99 AUD
Shiny Green / 60cmx500cm | 20.99 AUD
Marble HYS / 60cmx500cm | 20.99 AUD
Shiny Champagne / 60cmx500cm | 20.99 AUD
Shiny Purple / 60cmx500cm | 20.99 AUD
Marble Yellow / 60cmx500cm | 20.99 AUD
Marble Jazz White / 60cmx500cm | 20.99 AUD
Marble Jazz Black / 60cmx500cm | 20.99 AUD
Marble Light Pink / 60cmx500cm | 20.99 AUD
Marble Light Black / 60cmx500cm | 20.99 AUD
Marble Light Yellow / 60cmx500cm | 20.99 AUD
Marble Light Gray / 60cmx500cm | 20.99 AUD
Marble Light Green / 60cmx500cm | 20.99 AUD
Marble Dark Gray / 60cmx500cm | 20.99 AUD
Shiny White / 80cmx300cm | 20.87 AUD
Shiny Orange / 80cmx300cm | 20.87 AUD
Shiny Light Blue / 80cmx300cm | 20.87 AUD
Shiny Black / 80cmx300cm | 20.87 AUD
Shiny Red / 80cmx300cm | 20.87 AUD
Shiny Yellow / 80cmx300cm | 20.87 AUD
Shiny Gray / 80cmx300cm | 20.87 AUD
Shiny Green / 80cmx300cm | 20.87 AUD
Marble HYS / 80cmx300cm | 20.87 AUD
Shiny Champagne / 80cmx300cm | 20.87 AUD
Shiny Purple / 80cmx300cm | 20.87 AUD
Marble Yellow / 80cmx300cm | 20.87 AUD
Marble Jazz White / 80cmx300cm | 20.87 AUD
Marble Jazz Black / 80cmx300cm | 20.87 AUD
Marble Light Pink / 80cmx300cm | 20.87 AUD
Marble Light Black / 80cmx300cm | 20.87 AUD
Marble Light Yellow / 80cmx300cm | 20.87 AUD
Marble Light Gray / 80cmx300cm | 20.87 AUD
Marble Light Green / 80cmx300cm | 20.87 AUD
Marble Dark Gray / 80cmx300cm | 20.87 AUD
Shiny White / 80cmx500cm | 30.26 AUD
Shiny Orange / 80cmx500cm | 30.26 AUD
Shiny Light Blue / 80cmx500cm | 30.26 AUD
Shiny Black / 80cmx500cm | 30.26 AUD
Shiny Red / 80cmx500cm | 30.26 AUD
Shiny Yellow / 80cmx500cm | 30.26 AUD
Shiny Gray / 80cmx500cm | 30.26 AUD
Shiny Green / 80cmx500cm | 30.26 AUD
Marble HYS / 80cmx500cm | 30.26 AUD
Shiny Champagne / 80cmx500cm | 30.26 AUD
Shiny Purple / 80cmx500cm | 30.26 AUD
Marble Yellow / 80cmx500cm | 30.26 AUD
Marble Jazz White / 80cmx500cm | 30.26 AUD
Marble Jazz Black / 80cmx500cm | 30.26 AUD
Marble Light Pink / 80cmx500cm | 30.26 AUD
Marble Light Black / 80cmx500cm | 30.26 AUD
Marble Light Yellow / 80cmx500cm | 30.26 AUD
Marble Light Gray / 80cmx500cm | 30.26 AUD
Marble Light Green / 80cmx500cm | 30.26 AUD
Marble Dark Gray / 80cmx500cm | 30.26 AUD
Shiny White / 60cmx300cm | 15.15 AUD
Shiny Orange / 60cmx300cm | 15.15 AUD
Shiny Light Blue / 60cmx300cm | 15.15 AUD
Shiny Black / 60cmx300cm | 15.15 AUD
Shiny Red / 60cmx300cm | 15.15 AUD
Shiny Yellow / 60cmx300cm | 15.15 AUD
Shiny Gray / 60cmx300cm | 15.15 AUD
Shiny Green / 60cmx300cm | 15.15 AUD
Marble HYS / 60cmx300cm | 15.15 AUD
Shiny Champagne / 60cmx300cm | 15.15 AUD
Shiny Purple / 60cmx300cm | 15.15 AUD
Marble Yellow / 60cmx300cm | 15.15 AUD
Marble Jazz White / 60cmx300cm | 15.15 AUD
Marble Jazz Black / 60cmx300cm | 15.15 AUD
Marble Light Pink / 60cmx300cm | 15.15 AUD
Marble Light Black / 60cmx300cm | 15.15 AUD
Marble Light Yellow / 60cmx300cm | 15.15 AUD
Marble Light Gray / 60cmx300cm | 15.15 AUD
Marble Light Green / 60cmx300cm | 15.15 AUD
Marble Dark Gray / 60cmx300cm | 15.15 AUD
---
Other Shopify Stores Registered on February 1, 2023