Holiday SZN is an e-commerce website that was registered on December 20, 2021. The store is hosted on the
Shopify platform
under the account name holiday-sznnn.myshopify.com. The publicly registered domain name for this store is
holidayszn.net
.
The store collects payments in the USD currency, and uses the English language setting for its website.
It does not appear that the store owner has provided a contact email address. We recommend visiting the website directly for further details. You can also check out our
FAQ
for additional information.
Note: This website, Merchant Genius, is not affiliated with Holiday SZN. Please contact the store owner directly for any issues or questions pertaining to the online store.
Have questions or concerns about this merchant?
Launch FAQ
Sponsored Content
General Information on Holiday SZN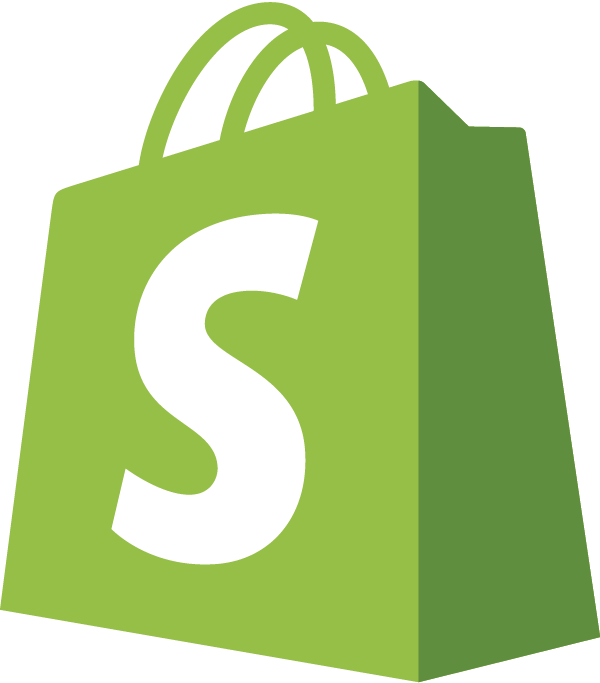 This store is hosted on Shopify


The store was registered on December 20, 2021


The store language setting is English

The store currency setting is USD

Contact Information for Holiday SZN

holidayszn.net


holiday-sznnn.myshopify.com


No Email Information Found

No Phone Information Found
Sponsored Content
Products for Sale on Holiday SZN
Original Rihanna t-shirt
Black / S | 40.00 USD
White / S | 40.00 USD
Black / M | 40.00 USD
White / M | 40.00 USD
Black / L | 40.00 USD
White / L | 40.00 USD
Black / XL | 40.00 USD
White / XL | 40.00 USD
Black / 2XL | 40.00 USD
White / 2XL | 40.00 USD
---
Rihanna on canvas
12″×12″ | 42.00 USD
12″×16″ | 44.50 USD
16″×16″ | 47.50 USD
16″×20″ | 50.50 USD
18″×24″ | 64.50 USD
24″×36″ | 92.50 USD
---
Original Rihanna t-shirt
Black / S | 40.00 USD
White / S | 40.00 USD
Black / M | 40.00 USD
White / M | 40.00 USD
Black / L | 40.00 USD
White / L | 40.00 USD
Black / XL | 40.00 USD
White / XL | 40.00 USD
Black / 2XL | 40.00 USD
White / 2XL | 40.00 USD
---
It's a beautiful day Unisex Hoodie
Navy Blazer / S | 35.00 USD
Charcoal Heather / S | 35.00 USD
White / S | 35.00 USD
Sky Blue / S | 35.00 USD
Carbon Grey / S | 35.00 USD
Carolina Blue / S | 35.00 USD
Purple / S | 35.00 USD
Team Royal / S | 35.00 USD
Khaki / S | 35.00 USD
Maroon / S | 35.00 USD
Carolina Blue / M | 35.00 USD
Charcoal Heather / M | 35.00 USD
Sky Blue / M | 35.00 USD
Khaki / M | 35.00 USD
Maroon / M | 35.00 USD
Team Royal / M | 35.00 USD
Navy Blazer / M | 35.00 USD
Carbon Grey / M | 35.00 USD
White / M | 35.00 USD
Purple / M | 35.00 USD
Carbon Grey / L | 35.00 USD
Carolina Blue / L | 35.00 USD
Sky Blue / L | 35.00 USD
Khaki / L | 35.00 USD
Purple / L | 35.00 USD
Navy Blazer / L | 35.00 USD
Charcoal Heather / L | 35.00 USD
Maroon / L | 35.00 USD
Team Royal / L | 35.00 USD
White / L | 35.00 USD
Carbon Grey / XL | 35.00 USD
Carolina Blue / XL | 35.00 USD
Navy Blazer / XL | 35.00 USD
Charcoal Heather / XL | 35.00 USD
Team Royal / XL | 35.00 USD
Khaki / XL | 35.00 USD
White / XL | 35.00 USD
Sky Blue / XL | 35.00 USD
Purple / XL | 35.00 USD
Maroon / XL | 35.00 USD
White / 2XL | 35.00 USD
Sky Blue / 2XL | 35.00 USD
Carbon Grey / 2XL | 35.00 USD
Khaki / 2XL | 35.00 USD
Navy Blazer / 2XL | 35.00 USD
Carolina Blue / 2XL | 35.00 USD
Maroon / 2XL | 35.00 USD
Purple / 2XL | 35.00 USD
Team Royal / 2XL | 35.00 USD
Charcoal Heather / 2XL | 35.00 USD
Carolina Blue / 3XL | 35.00 USD
Carbon Grey / 3XL | 35.00 USD
Navy Blazer / 3XL | 35.00 USD
Khaki / 3XL | 35.00 USD
Purple / 3XL | 35.00 USD
Sky Blue / 3XL | 35.00 USD
Team Royal / 3XL | 35.00 USD
Charcoal Heather / 3XL | 35.00 USD
Maroon / 3XL | 35.00 USD
White / 3XL | 35.00 USD
---
It's a beautiful day Unisex T-Shirt
Soft Cream / XS | 20.00 USD
Light Blue / XS | 20.00 USD
Athletic Heather / XS | 20.00 USD
White / XS | 20.00 USD
Olive / S | 20.00 USD
Aqua / S | 20.00 USD
Light Blue / S | 20.00 USD
Heather Dust / S | 20.00 USD
Athletic Heather / S | 20.00 USD
Gold / S | 20.00 USD
White / S | 20.00 USD
Soft Cream / S | 20.00 USD
Heather Deep Teal / S | 20.00 USD
White / M | 20.00 USD
Soft Cream / M | 20.00 USD
Light Blue / M | 20.00 USD
Olive / M | 20.00 USD
Athletic Heather / M | 20.00 USD
Aqua / M | 20.00 USD
Heather Dust / M | 20.00 USD
Heather Deep Teal / M | 20.00 USD
Gold / M | 20.00 USD
Athletic Heather / L | 20.00 USD
Olive / L | 20.00 USD
Soft Cream / L | 20.00 USD
Light Blue / L | 20.00 USD
Aqua / L | 20.00 USD
White / L | 20.00 USD
Gold / L | 20.00 USD
Heather Deep Teal / L | 20.00 USD
Heather Dust / L | 20.00 USD
White / XL | 20.00 USD
Athletic Heather / XL | 20.00 USD
Gold / XL | 20.00 USD
Soft Cream / XL | 20.00 USD
Olive / XL | 20.00 USD
Heather Deep Teal / XL | 20.00 USD
Light Blue / XL | 20.00 USD
Heather Dust / XL | 20.00 USD
Aqua / XL | 20.00 USD
Heather Dust / 2XL | 20.00 USD
Soft Cream / 2XL | 20.00 USD
White / 2XL | 20.00 USD
Athletic Heather / 2XL | 20.00 USD
Olive / 2XL | 20.00 USD
Light Blue / 2XL | 20.00 USD
Gold / 2XL | 20.00 USD
Heather Deep Teal / 2XL | 20.00 USD
Aqua / 2XL | 20.00 USD
Heather Deep Teal / 3XL | 20.00 USD
Soft Cream / 3XL | 20.00 USD
White / 3XL | 20.00 USD
Athletic Heather / 3XL | 20.00 USD
Gold / 3XL | 20.00 USD
Aqua / 3XL | 20.00 USD
White / 4XL | 20.00 USD
Aqua / 4XL | 20.00 USD
Heather Deep Teal / 4XL | 20.00 USD
Gold / 4XL | 20.00 USD
Soft Cream / 4XL | 20.00 USD
Athletic Heather / 4XL | 20.00 USD
Athletic Heather / 5XL | 20.00 USD
White / 5XL | 20.00 USD
---
Women Tracksuit Letter Print Velvet 2 Piece Outfit
Auburn / L | 52.32 USD
Auburn / S | 52.32 USD
Auburn / M | 52.32 USD
green / L | 52.32 USD
green / S | 52.32 USD
green / M | 52.32 USD
DBU / M | 52.32 USD
DBU / L | 52.32 USD
DBU / S | 52.32 USD
Pink / S | 52.32 USD
Pink / M | 52.32 USD
Pink / L | 52.32 USD
---
Women Spring Autumn Casual Loose 2 Piece Set
Claret / XL | 44.98 USD
Claret / L | 44.98 USD
Claret / M | 44.98 USD
Claret / S | 44.98 USD
Auburn / L | 46.48 USD
Auburn / XL | 46.48 USD
Auburn / S | 46.48 USD
Auburn / M | 46.48 USD
black / L | 47.98 USD
black / XL | 47.98 USD
black / S | 47.98 USD
black / M | 47.98 USD
Khaki / XL | 50.98 USD
Khaki / S | 50.98 USD
Khaki / L | 50.98 USD
Khaki / M | 50.98 USD
---
Women Knitted Long Sleeve Oversized Sweater
M / white | 41.98 USD
L / white | 41.98 USD
L / Khaki | 41.98 USD
S / white | 41.98 USD
S / Khaki | 41.98 USD
M / Khaki | 41.98 USD
M / Blue | 41.98 USD
L / Blue | 41.98 USD
L / Pink | 41.98 USD
M / black | 41.98 USD
S / Blue | 41.98 USD
L / black | 41.98 USD
S / Pink | 41.98 USD
M / Pink | 41.98 USD
S / black | 41.98 USD
M / green | 41.98 USD
L / green | 41.98 USD
S / green | 41.98 USD
---
Women Cardigans Tops
S / Black | 42.56 USD
M / Black | 42.56 USD
L / Black | 42.56 USD
S / Rose Red | 43.98 USD
M / Green 2 | 43.98 USD
L / Green 2 | 43.98 USD
L / Rose Red | 43.98 USD
M / Rose Red | 43.98 USD
S / Green 2 | 43.98 USD
L / Orange 2 | 43.98 USD
S / Orange 2 | 43.98 USD
M / Orange 2 | 43.98 USD
L / Blue 3 | 43.98 USD
M / Blue 3 | 43.98 USD
S / Blue 3 | 43.98 USD
L / Pink 2 | 43.98 USD
M / Pink 2 | 43.98 USD
S / Pink 2 | 43.98 USD
L / Blue | 43.98 USD
M / Blue | 43.98 USD
S / Blue | 43.98 USD
M / Green | 47.98 USD
L / Green | 47.98 USD
L / Blue 2 | 47.98 USD
S / Green | 47.98 USD
S / Blue 2 | 47.98 USD
M / Blue 2 | 47.98 USD
L / RoseRed | 37.98 USD
S / Beige | 37.98 USD
M / Beige | 37.98 USD
L / Beige | 37.98 USD
S / RoseRed | 37.98 USD
M / RoseRed | 37.98 USD
S / Pink | 47.60 USD
M / Pink | 47.60 USD
L / Pink | 47.60 USD
L / Gray | 47.98 USD
S / Brown | 47.98 USD
M / Brown | 47.98 USD
L / Brown | 47.98 USD
M / Orange | 47.98 USD
L / Orange | 47.98 USD
S / Gray | 47.98 USD
M / Gray | 47.98 USD
S / Orange | 47.98 USD
---
Winter Jacket Parkas
D1 / Chinese Size M | 47.94 USD
D1 / Chinese Size L | 47.94 USD
D1 / Chinese Size XXXL | 47.94 USD
D1 / Chinese Size 4XL | 47.94 USD
D1 / Chinese Size XL | 47.94 USD
D1 / Chinese Size XXL | 47.94 USD
D2 / Chinese Size L | 47.94 USD
D2 / Chinese Size XL | 47.94 USD
D1 / Chinese Size 5XL | 47.94 USD
D2 / Chinese Size M | 47.94 USD
D2 / Chinese Size 4XL | 47.94 USD
D2 / Chinese Size 5XL | 47.94 USD
D2 / Chinese Size XXL | 47.94 USD
D2 / Chinese Size XXXL | 47.94 USD
D3 / Chinese Size XL | 47.94 USD
D3 / Chinese Size XXL | 47.94 USD
D3 / Chinese Size M | 47.94 USD
D3 / Chinese Size L | 47.94 USD
D8 / Chinese Size XXL | 47.94 USD
D8 / Chinese Size XXXL | 47.94 USD
D8 / Chinese Size L | 47.94 USD
D8 / Chinese Size XL | 47.94 USD
D8 / Chinese Size 4XL | 47.94 USD
D8 / Chinese Size 5XL | 47.94 USD
D3 / Chinese Size 5XL | 47.94 USD
D4 / Chinese Size M | 47.94 USD
D3 / Chinese Size XXXL | 47.94 USD
D3 / Chinese Size 4XL | 47.94 USD
D4 / Chinese Size XXL | 47.94 USD
D4 / Chinese Size XXXL | 47.94 USD
D4 / Chinese Size L | 47.94 USD
D4 / Chinese Size XL | 47.94 USD
D5 / Chinese Size M | 47.94 USD
D5 / Chinese Size L | 47.94 USD
D4 / Chinese Size 4XL | 47.94 USD
D4 / Chinese Size 5XL | 47.94 USD
D5 / Chinese Size XXXL | 47.94 USD
D5 / Chinese Size 4XL | 47.94 USD
D5 / Chinese Size XL | 47.94 USD
D5 / Chinese Size XXL | 47.94 USD
D6 / Chinese Size L | 47.94 USD
D6 / Chinese Size XL | 47.94 USD
D5 / Chinese Size 5XL | 47.94 USD
D6 / Chinese Size M | 47.94 USD
D6 / Chinese Size 4XL | 47.94 USD
D6 / Chinese Size 5XL | 47.94 USD
D6 / Chinese Size XXL | 47.94 USD
D6 / Chinese Size XXXL | 47.94 USD
D7 / Chinese Size XL | 47.94 USD
D7 / Chinese Size XXL | 47.94 USD
D7 / Chinese Size M | 47.94 USD
D7 / Chinese Size L | 47.94 USD
D7 / Chinese Size 5XL | 47.94 USD
D8 / Chinese Size M | 39.90 USD
D7 / Chinese Size XXXL | 47.94 USD
D7 / Chinese Size 4XL | 47.94 USD
---
winter Casual Knit coat
One Size / China / gray | 89.00 USD
One Size / Russian Federation / gray | 89.00 USD
One Size / China / Khaki | 89.00 USD
One Size / Russian Federation / Khaki | 89.00 USD
One Size / China / Ivory | 89.00 USD
One Size / Russian Federation / Ivory | 89.00 USD
One Size / China / Camel | 89.00 USD
One Size / Russian Federation / Camel | 89.00 USD
One Size / China / sky blue | 89.00 USD
One Size / Russian Federation / sky blue | 89.00 USD
One Size / China / Army Green | 89.00 USD
One Size / Russian Federation / Army Green | 89.00 USD
L / Russian Federation / Camel | 89.00 USD
L / China / Camel | 89.00 USD
L / Russian Federation / Khaki | 89.00 USD
L / China / Khaki | 89.00 USD
One Size / Russian Federation / Red Khaki | 89.00 USD
One Size / China / Red Khaki | 89.00 USD
L / Russian Federation / Red Khaki | 89.00 USD
L / China / Red Khaki | 89.00 USD
L / Russian Federation / Army Green | 89.00 USD
L / China / Army Green | 89.00 USD
L / Russian Federation / sky blue | 89.00 USD
L / China / sky blue | 89.00 USD
L / Russian Federation / gray | 89.00 USD
L / China / gray | 89.00 USD
L / Russian Federation / Ivory | 89.00 USD
L / China / Ivory | 89.00 USD
---
VONDA Women Fashion Blouse
5XL / (Style A)Yellow | 26.08 USD
4XL / (Style A)Yellow | 26.08 USD
XXXL / (Style A)Yellow | 26.08 USD
XXL / (Style A)Yellow | 26.08 USD
XL / (Style A)Yellow | 26.08 USD
L / (Style A)Yellow | 26.08 USD
M / (Style A)Yellow | 26.08 USD
S / (Style A)Yellow | 26.08 USD
5XL / (Style A)Silver | 26.08 USD
4XL / (Style A)Silver | 26.08 USD
XXXL / (Style A)Silver | 26.08 USD
XXL / (Style A)Silver | 26.08 USD
XL / (Style A)Silver | 26.08 USD
L / (Style A)Silver | 26.08 USD
M / (Style A)Silver | 26.08 USD
S / (Style A)Silver | 26.08 USD
5XL / (Style A)Rose Gold | 26.08 USD
4XL / (Style A)Rose Gold | 26.08 USD
XXXL / (Style A)Rose Gold | 26.08 USD
XXL / (Style A)Rose Gold | 26.08 USD
XL / (Style A)Rose Gold | 26.08 USD
L / (Style A)Rose Gold | 26.08 USD
M / (Style A)Rose Gold | 26.08 USD
S / (Style A)Rose Gold | 26.08 USD
5XL / (Style A)Green | 26.08 USD
4XL / (Style A)Green | 26.08 USD
XXXL / (Style A)Green | 26.08 USD
XXL / (Style A)Green | 26.08 USD
XL / (Style A)Green | 26.08 USD
L / (Style A)Green | 26.08 USD
M / (Style A)Green | 26.08 USD
S / (Style A)Green | 24.86 USD
4XL / (Style A)Light Blue | 26.08 USD
5XL / (Style A)Light Blue | 26.08 USD
4XL / (Style A)White | 26.08 USD
5XL / (Style A)White | 26.08 USD
S / (Style A)Light Blue | 26.08 USD
M / (Style A)Light Blue | 26.08 USD
L / (Style A)Light Blue | 26.08 USD
XL / (Style A)Light Blue | 26.08 USD
XXL / (Style A)Light Blue | 26.08 USD
XXXL / (Style A)Light Blue | 26.08 USD
4XL / (Style A)Black | 26.08 USD
5XL / (Style A)Black | 26.08 USD
S / (Style A)White | 26.08 USD
M / (Style A)White | 26.08 USD
L / (Style A)White | 26.08 USD
XL / (Style A)White | 26.08 USD
XXL / (Style A)White | 26.08 USD
XXXL / (Style A)White | 26.08 USD
S / (Style A)Black | 26.08 USD
M / (Style A)Black | 26.08 USD
L / (Style A)Black | 26.08 USD
XL / (Style A)Black | 26.08 USD
XXL / (Style A)Black | 26.08 USD
XXXL / (Style A)Black | 26.08 USD
L / (Style B)Navy | 26.92 USD
XL / (Style B)Navy | 26.92 USD
S / (Style B)Navy | 26.92 USD
M / (Style B)Navy | 26.92 USD
4XL / (Style B)Red | 26.92 USD
5XL / (Style B)Red | 26.92 USD
XXL / (Style B)Red | 26.92 USD
XXXL / (Style B)Red | 26.92 USD
4XL / (Style B)Navy | 26.92 USD
5XL / (Style B)Navy | 26.92 USD
XXL / (Style B)Navy | 26.92 USD
XXXL / (Style B)Navy | 26.92 USD
L / (Style B)White | 26.92 USD
XL / (Style B)White | 26.92 USD
S / (Style B)White | 26.92 USD
M / (Style B)White | 26.92 USD
4XL / (Style B)Black | 26.92 USD
5XL / (Style B)Black | 26.92 USD
XXL / (Style B)Black | 26.92 USD
XXXL / (Style B)Black | 26.92 USD
L / (Style B)Red | 26.92 USD
XL / (Style B)Red | 26.92 USD
S / (Style B)Red | 26.92 USD
M / (Style B)Red | 26.92 USD
4XL / (Style B)White | 26.92 USD
5XL / (Style B)White | 26.92 USD
XXL / (Style B)White | 26.92 USD
XXXL / (Style B)White | 26.92 USD
L / (Style B)Black | 26.92 USD
XL / (Style B)Black | 26.92 USD
S / (Style B)Black | 26.92 USD
M / (Style B)Black | 26.92 USD
5XL / (Style C)Red | 26.92 USD
4XL / (Style C)Red | 26.92 USD
XXXL / (Style C)Red | 26.92 USD
XXL / (Style C)Black | 26.92 USD
XL / (Style C)Black | 26.92 USD
L / (Style C)Black | 26.92 USD
M / (Style C)Black | 26.92 USD
S / (Style C)Black | 26.92 USD
XXL / (Style C)Red | 26.92 USD
XL / (Style C)Red | 26.92 USD
L / (Style C)Red | 26.92 USD
M / (Style C)Red | 26.92 USD
---
V Neck Women Sweater
One Size / white | 17.56 USD
One Size / black | 17.56 USD
One Size / gray | 17.56 USD
One Size / Pink | 17.56 USD
One Size / Blue | 17.56 USD
One Size / green | 17.56 USD
One Size / Yellow | 17.56 USD
One Size / Auburn | 17.56 USD
---
Turtleneck Knitted Sweater Skirt Two Pieces Set
01 Black / L | 61.92 USD
01 Pink / L | 61.92 USD
01 White / S | 60.02 USD
01 White / M | 61.92 USD
01 White / L | 61.92 USD
01 Apricot / S | 61.92 USD
01 Black / S | 61.92 USD
01 Apricot / M | 61.92 USD
01 Black / M | 61.92 USD
01 Apricot / L | 61.92 USD
01 Green / S | 61.92 USD
01 Green / M | 61.92 USD
01 Green / L | 61.92 USD
01 Pink / S | 61.92 USD
01 Pink / M | 61.92 USD
02 Green / L | 56.36 USD
02 Green / M | 56.36 USD
02 Green / S | 56.36 USD
02 Rose Red / L | 56.36 USD
02 Rose Red / M | 56.36 USD
02 White / L | 56.36 USD
02 Rose Red / S | 56.36 USD
02 White / M | 56.36 USD
02 White / S | 56.36 USD
02 Khaki / L | 56.36 USD
02 Khaki / M | 56.36 USD
02 Khaki / S | 56.36 USD
02 Black / L | 56.36 USD
02 Black / M | 56.36 USD
02 Black / S | 52.86 USD
02 Blue / L | 56.36 USD
02 Blue / M | 56.36 USD
02 Blue / S | 56.36 USD
---
Tupac All Eyes On Me Hip-Hop T-shirt
blank-BK / XXL | 17.98 USD
blank-BK / XL | 17.98 USD
blank-BK / L | 17.98 USD
blank-BK / M | 17.98 USD
blank-BK / XXXL | 17.98 USD
MGM160131-BK / XL | 17.98 USD
MGM160131-BK / L | 17.98 USD
MGM160131-BK / M | 17.98 USD
MGM160131-BK / S | 17.98 USD
blank-BK / S | 17.98 USD
blank-BK / XS | 9.98 USD
MGM160131-BK / XXXL | 17.98 USD
MGM160131-BK / XXL | 17.98 USD
MGM160131-BK / XS | 17.98 USD
MGM71258-BK / S | 17.98 USD
MGM71258-BK / XS | 17.98 USD
MGM71258-BK / L | 17.98 USD
MGM71258-BK / M | 17.98 USD
MGM71258-BK / XXL | 17.98 USD
MGM71258-BK / XL | 17.98 USD
MGM71258-BK / XXXL | 17.98 USD
MGM160131-RD / XS | 17.98 USD
MGM160131-RD / S | 17.98 USD
MGM160131-RD / XL | 17.98 USD
MGM160131-RD / XXL | 17.98 USD
MGM160131-RD / M | 17.98 USD
MGM160131-RD / L | 17.98 USD
MGM160131-BE / S | 17.98 USD
MGM160131-BE / M | 17.98 USD
MGM160131-RD / XXXL | 17.98 USD
MGM160131-BE / XS | 17.98 USD
MGM160131-BE / XXL | 17.98 USD
MGM160131-BE / XXXL | 17.98 USD
MGM160131-BE / L | 17.98 USD
MGM160131-BE / XL | 17.98 USD
MGM160131-WH / XS | 15.98 USD
MGM160131-WH / S | 15.98 USD
MGM160131-WH / L | 15.98 USD
MGM160131-WH / M | 15.98 USD
MGM160131-WH / XXL | 15.98 USD
MGM160131-WH / XL | 15.98 USD
MGM8022-WH / XS | 15.98 USD
MGM160131-WH / XXXL | 15.98 USD
MGM8022-WH / M | 15.98 USD
MGM8022-WH / S | 15.98 USD
MGM8022-WH / XL | 15.98 USD
MGM8022-WH / L | 15.98 USD
MGM8022-WH / XXXL | 15.98 USD
MGM8022-WH / XXL | 15.98 USD
MGM8022-BK / S | 17.98 USD
MGM8022-BK / XS | 17.98 USD
MGM8022-BK / L | 17.98 USD
MGM8022-BK / M | 17.98 USD
MGM8022-BK / XXL | 17.98 USD
MGM8022-BK / XL | 17.98 USD
MGM10063-WH / XS | 15.98 USD
MGM8022-BK / XXXL | 17.98 USD
MGM10063-WH / M | 15.98 USD
MGM10063-WH / S | 15.98 USD
MGM10063-WH / XL | 15.98 USD
MGM10063-WH / L | 15.98 USD
MGM10063-WH / XXXL | 15.98 USD
MGM10063-WH / XXL | 15.98 USD
MGM36002-WH / S | 15.98 USD
MGM36002-WH / XS | 15.98 USD
MGM36002-WH / L | 15.98 USD
MGM36002-WH / M | 15.98 USD
MGM36002-WH / XXL | 15.98 USD
MGM36002-WH / XL | 15.98 USD
MGM68369-WH / XS | 15.98 USD
MGM36002-WH / XXXL | 15.98 USD
MGM68369-WH / M | 15.98 USD
MGM68369-WH / S | 15.98 USD
MGM68369-WH / XL | 15.98 USD
MGM68369-WH / L | 15.98 USD
MGM68369-WH / XXXL | 15.98 USD
MGM68369-WH / XXL | 15.98 USD
MGM71257-WH / S | 15.98 USD
MGM71257-WH / XS | 15.98 USD
MGM71257-WH / L | 15.98 USD
MGM71257-WH / M | 15.98 USD
MGM71257-WH / XXL | 15.98 USD
MGM71257-WH / XL | 15.98 USD
MGM71258-WH / XS | 15.98 USD
MGM71257-WH / XXXL | 15.98 USD
MGM71258-WH / M | 15.98 USD
MGM71258-WH / S | 15.98 USD
MGM71258-WH / XL | 15.98 USD
MGM71258-WH / L | 15.98 USD
MGM71258-WH / XXXL | 15.98 USD
MGM71258-WH / XXL | 15.98 USD
MGM69237-BK / XXXL | 17.98 USD
MGM69237-BK / M | 17.98 USD
MGM69237-BK / L | 17.98 USD
MGM69237-BK / XL | 17.98 USD
MGM69237-BK / XXL | 17.98 USD
MGM10063-BK / XS | 17.98 USD
MGM10063-BK / XXL | 17.98 USD
MGM10063-BK / XXXL | 17.98 USD
MGM69237-BK / XS | 17.98 USD
---
Travis Scott Cactus Jack Rainbow Alphabet Print T-Shirt
Royal Blue / M | 20.62 USD
Royal Blue / L | 20.62 USD
Burgundy / XXXL | 20.62 USD
Royal Blue / S | 20.62 USD
Royal Blue / XXXL | 20.62 USD
Light blue / S | 20.62 USD
Royal Blue / XL | 20.62 USD
Royal Blue / XXL | 20.62 USD
Navy Blue / XXXL | 20.62 USD
Burgundy / S | 20.62 USD
Navy Blue / XL | 20.62 USD
Navy Blue / XXL | 20.62 USD
Burgundy / XL | 20.62 USD
Burgundy / XXL | 20.62 USD
Burgundy / M | 20.62 USD
Burgundy / L | 20.62 USD
light green / XXXL | 20.62 USD
coffee / S | 20.62 USD
light green / XL | 20.62 USD
light green / XXL | 20.62 USD
coffee / XL | 20.62 USD
coffee / XXL | 20.62 USD
coffee / M | 20.62 USD
coffee / L | 20.62 USD
Light blue / XL | 20.62 USD
Light blue / XXL | 20.62 USD
Light blue / M | 20.62 USD
Light blue / L | 20.62 USD
light green / M | 20.62 USD
light green / L | 20.62 USD
Light blue / XXXL | 20.62 USD
light green / S | 20.62 USD
coffee / XXXL | 20.62 USD
black / S | 20.62 USD
Orange / XXXL | 20.62 USD
green / S | 20.62 USD
Orange / XL | 20.62 USD
Orange / XXL | 20.62 USD
green / XL | 20.62 USD
green / XXL | 20.62 USD
green / M | 20.62 USD
green / L | 20.62 USD
black / XL | 20.62 USD
black / XXL | 20.62 USD
black / M | 20.62 USD
black / L | 20.62 USD
Orange / M | 20.62 USD
Orange / L | 20.62 USD
black / XXXL | 20.62 USD
Orange / S | 20.62 USD
gray / XL | 20.62 USD
gray / XXL | 20.62 USD
gray / M | 20.62 USD
gray / L | 20.62 USD
Dark Grey / M | 20.62 USD
Dark Grey / L | 20.62 USD
gray / XXXL | 20.62 USD
Dark Grey / S | 20.62 USD
Gold / M | 20.62 USD
Gold / L | 20.62 USD
green / XXXL | 20.62 USD
Gold / S | 20.62 USD
Gold / XXXL | 20.62 USD
gray / S | 20.62 USD
Gold / XL | 20.62 USD
Gold / XXL | 20.62 USD
Khaki / M | 20.62 USD
Khaki / L | 20.62 USD
Army Green / XXXL | 20.62 USD
Khaki / S | 20.62 USD
Khaki / XXXL | 20.62 USD
Pink / S | 20.62 USD
Khaki / XL | 20.62 USD
Khaki / XXL | 20.62 USD
Dark Grey / XXXL | 20.62 USD
Army Green / S | 20.62 USD
Dark Grey / XL | 20.62 USD
Dark Grey / XXL | 20.62 USD
Army Green / XL | 20.62 USD
Army Green / XXL | 20.62 USD
Army Green / M | 20.62 USD
Army Green / L | 20.62 USD
Purple / XXXL | 20.62 USD
Red / S | 20.62 USD
Purple / XL | 20.62 USD
Purple / XXL | 20.62 USD
Red / XL | 20.62 USD
Red / XXL | 20.62 USD
Red / M | 20.62 USD
Red / L | 20.62 USD
Pink / XL | 20.62 USD
Pink / XXL | 20.62 USD
Pink / M | 20.62 USD
Pink / L | 20.62 USD
Purple / M | 20.62 USD
Purple / L | 20.62 USD
Pink / XXXL | 20.62 USD
Purple / S | 20.62 USD
Yellow / XL | 20.62 USD
Yellow / XXL | 20.62 USD
---
Tracksuit Autumn Plus Fleece Sweatshirts Two Piece Set
BLUE / 3XL | 40.02 USD
BLUE / 2XL | 40.02 USD
PURPLE / 3XL | 40.02 USD
PURPLE / 2XL | 40.02 USD
PURPLE / XL | 40.02 USD
PURPLE / L | 40.02 USD
BLUE / XL | 40.02 USD
BLUE / L | 40.02 USD
BLUE / M | 40.02 USD
BLUE / S | 40.02 USD
WHITE / XL | 40.02 USD
WHITE / L | 40.02 USD
WHITE / M | 40.02 USD
WHITE / S | 35.86 USD
PURPLE / M | 40.02 USD
PURPLE / S | 40.02 USD
WHITE / 3XL | 40.02 USD
WHITE / 2XL | 40.02 USD
Black / M | 40.02 USD
Black / S | 40.02 USD
Dark grey / 3XL | 40.02 USD
Dark grey / 2XL | 40.02 USD
Black / 3XL | 40.02 USD
Black / 2XL | 40.02 USD
Black / XL | 40.02 USD
Black / L | 40.02 USD
Dark grey / XL | 40.02 USD
Dark grey / L | 40.02 USD
Dark grey / M | 40.02 USD
Dark grey / S | 40.02 USD
GREEN / XL | 40.02 USD
GREEN / L | 40.02 USD
GREEN / M | 40.02 USD
GREEN / S | 40.02 USD
GREEN / 3XL | 40.02 USD
GREEN / 2XL | 40.02 USD
Khaki / M | 40.02 USD
Khaki / S | 40.02 USD
Khaki / 3XL | 40.02 USD
Khaki / 2XL | 40.02 USD
Khaki / XL | 40.02 USD
Khaki / L | 40.02 USD
GREEN BLUE / 2XL | 40.02 USD
GREEN BLUE / 3XL | 40.02 USD
GREEN BLUE / L | 40.02 USD
GREEN BLUE / XL | 40.02 USD
GREEN BLUE / S | 40.02 USD
GREEN BLUE / M | 40.02 USD
---
Tom Holland Same Style Tees I Survived My Trip To NYC Print
TS02455-white / XXL | 29.06 USD
TS02455-white / XL | 29.06 USD
TS02455-gray / S | 29.06 USD
TS02455-white / L | 29.06 USD
TS02455-gray / M | 29.06 USD
TS02455-gray / L | 29.06 USD
TS02455-yellow / M | 29.06 USD
TS02455-gray / XL | 29.06 USD
TS02455-yellow / S | 24.20 USD
TS02455-gray / XXL | 29.06 USD
TS02455-gray / XXXL | 29.06 USD
TS02455-white / XXXL | 29.06 USD
TS02455-yellow / XXXL | 29.06 USD
TS02455-orange / S | 29.06 USD
TS02455-yellow / XXL | 29.06 USD
TS02455-orange / M | 29.06 USD
TS02455-yellow / XL | 29.06 USD
TS02455-orange / L | 29.06 USD
TS02455-yellow / L | 29.06 USD
TS02455-orange / XL | 29.06 USD
TS02455-red / L | 29.06 USD
TS02455-orange / XXL | 29.06 USD
TS02455-red / M | 29.06 USD
TS02455-orange / XXXL | 29.06 USD
TS02455-red / S | 29.06 USD
TS02455-pink / S | 29.06 USD
TS02455-pink / M | 29.06 USD
TS02455-red / XXXL | 29.06 USD
TS02455-pink / L | 29.06 USD
TS02455-red / XXL | 29.06 USD
TS02455-pink / XL | 29.06 USD
TS02455-red / XL | 29.06 USD
TS02455-pink / XXL | 29.06 USD
TS02455-pink / XXXL | 29.06 USD
TS02455-white / S | 29.06 USD
TS02455-white / M | 29.06 USD
TS02455-black / M | 29.06 USD
TS02455-black / S | 29.06 USD
TS02455-black / XL | 29.06 USD
TS02455-black / L | 29.06 USD
TS02455-black / XXXL | 29.06 USD
TS02455-black / XXL | 29.06 USD
---
Tokyo Ghoul T Shirt
59601 / XS | 19.62 USD
59601 / S | 19.62 USD
59601 / M | 19.62 USD
59601 / L | 19.62 USD
59600 / M | 19.62 USD
59600 / L | 19.62 USD
59600 / XL | 19.62 USD
59600 / XXL | 19.62 USD
59602 / M | 19.62 USD
59602 / L | 19.62 USD
59602 / XL | 19.62 USD
59602 / XXL | 19.62 USD
59601 / XL | 19.62 USD
59601 / XXL | 19.62 USD
59602 / XS | 19.62 USD
59602 / S | 19.62 USD
90754 / M | 19.62 USD
90754 / L | 19.62 USD
90754 / XL | 19.62 USD
90754 / XXL | 19.62 USD
90714 / XL | 19.62 USD
90714 / XXL | 19.62 USD
90754 / XS | 19.62 USD
90754 / S | 19.62 USD
59599 / XL | 19.62 USD
59599 / XXL | 19.62 USD
59600 / XS | 19.62 USD
59600 / S | 19.62 USD
59599 / XS | 19.62 USD
59599 / S | 19.62 USD
59599 / M | 19.62 USD
59599 / L | 19.62 USD
59606 / M | 19.62 USD
59606 / L | 19.62 USD
59606 / XL | 19.62 USD
59606 / XXL | 19.62 USD
59605 / XL | 19.62 USD
59605 / XXL | 19.62 USD
59606 / XS | 19.62 USD
59606 / S | 19.62 USD
59607 / XL | 19.62 USD
59607 / XXL | 19.62 USD
59608 / XS | 19.62 USD
59608 / S | 19.62 USD
59607 / XS | 19.62 USD
59607 / S | 19.62 USD
59607 / M | 19.62 USD
59607 / L | 19.62 USD
59603 / XL | 19.62 USD
59603 / XXL | 19.62 USD
59604 / XS | 19.62 USD
59604 / S | 19.62 USD
59603 / XS | 19.62 USD
59603 / S | 19.62 USD
59603 / M | 19.62 USD
59603 / L | 19.62 USD
59605 / XS | 19.62 USD
59605 / S | 19.62 USD
59605 / M | 19.62 USD
59605 / L | 19.62 USD
59604 / M | 19.62 USD
59604 / L | 19.62 USD
59604 / XL | 19.62 USD
59604 / XXL | 19.62 USD
59611 / XL | 19.62 USD
59611 / XXL | 19.62 USD
59612 / XS | 19.62 USD
59612 / S | 19.62 USD
59611 / XS | 19.62 USD
59611 / S | 19.62 USD
59611 / M | 19.62 USD
59611 / L | 19.62 USD
59613 / XS | 19.62 USD
59613 / S | 19.62 USD
59613 / M | 19.62 USD
59613 / L | 19.62 USD
59612 / M | 19.62 USD
59612 / L | 19.62 USD
59612 / XL | 19.62 USD
59612 / XXL | 19.62 USD
59609 / XS | 19.62 USD
59609 / S | 19.62 USD
59609 / M | 19.62 USD
59609 / L | 19.62 USD
59608 / M | 19.62 USD
59608 / L | 19.62 USD
59608 / XL | 19.62 USD
59608 / XXL | 19.62 USD
59610 / M | 19.62 USD
59610 / L | 19.62 USD
59610 / XL | 19.62 USD
59610 / XXL | 19.62 USD
59609 / XL | 19.62 USD
59609 / XXL | 19.62 USD
59610 / XS | 19.62 USD
59610 / S | 19.62 USD
59617 / XS | 19.62 USD
59617 / S | 19.62 USD
59617 / M | 19.62 USD
59617 / L | 19.62 USD
---
Tokyo Ghoul T Shirt
59610 / XS | 19.32 USD
59610 / S | 19.32 USD
59609 / XL | 19.32 USD
59609 / XXL | 19.32 USD
59609 / M | 19.32 USD
59609 / L | 19.32 USD
59609 / XS | 19.32 USD
59609 / S | 19.32 USD
59611 / M | 19.32 USD
59611 / L | 19.32 USD
59611 / XS | 19.32 USD
59611 / S | 19.32 USD
59610 / XL | 19.32 USD
59610 / XXL | 19.32 USD
59610 / M | 19.32 USD
59610 / L | 19.32 USD
59612 / XL | 19.32 USD
59612 / XXL | 19.32 USD
59612 / M | 19.32 USD
59612 / L | 19.32 USD
59612 / XS | 19.32 USD
59612 / S | 19.32 USD
59611 / XL | 19.32 USD
59611 / XXL | 19.32 USD
59614 / XS | 19.32 USD
59614 / S | 19.32 USD
59613 / XL | 19.32 USD
59613 / XXL | 19.32 USD
59613 / M | 19.32 USD
59613 / L | 19.32 USD
59613 / XS | 19.32 USD
59613 / S | 19.32 USD
59615 / M | 19.32 USD
59615 / L | 19.32 USD
59615 / XS | 19.32 USD
59615 / S | 19.32 USD
59614 / XL | 19.32 USD
59614 / XXL | 19.32 USD
59614 / M | 19.32 USD
59614 / L | 19.32 USD
59616 / XL | 19.32 USD
59616 / XXL | 19.32 USD
59616 / M | 19.32 USD
59616 / L | 19.32 USD
59616 / XS | 19.32 USD
59616 / S | 19.32 USD
59615 / XL | 19.32 USD
59615 / XXL | 19.32 USD
59618 / XS | 19.32 USD
59618 / S | 19.32 USD
59617 / XL | 19.32 USD
59617 / XXL | 19.32 USD
59617 / M | 19.32 USD
59617 / L | 19.32 USD
59617 / XS | 19.32 USD
59617 / S | 19.32 USD
59619 / M | 19.32 USD
59619 / L | 19.32 USD
59619 / XS | 19.32 USD
59619 / S | 19.32 USD
59618 / XL | 19.32 USD
59618 / XXL | 19.32 USD
59618 / M | 19.32 USD
59618 / L | 19.32 USD
59599 / M | 19.32 USD
59599 / L | 19.32 USD
59599 / XS | 19.32 USD
59599 / S | 19.32 USD
90754 / XL | 19.32 USD
90754 / XXL | 19.32 USD
90754 / M | 19.32 USD
90754 / L | 19.32 USD
59600 / XL | 19.32 USD
59600 / XXL | 19.32 USD
59600 / M | 19.32 USD
59600 / L | 19.32 USD
59600 / XS | 19.32 USD
59600 / S | 19.32 USD
59599 / XL | 19.32 USD
59599 / XXL | 19.32 USD
59602 / XS | 19.32 USD
59602 / S | 19.32 USD
59601 / XL | 19.32 USD
59601 / XXL | 19.32 USD
59601 / M | 19.32 USD
59601 / L | 19.32 USD
59601 / XS | 19.32 USD
59601 / S | 19.32 USD
59603 / M | 19.32 USD
59603 / L | 19.32 USD
59603 / XS | 19.32 USD
59603 / S | 19.32 USD
59602 / XL | 19.32 USD
59602 / XXL | 19.32 USD
59602 / M | 19.32 USD
59602 / L | 19.32 USD
59604 / XL | 19.32 USD
59604 / XXL | 19.32 USD
59604 / M | 19.32 USD
59604 / L | 19.32 USD
---
Thin Hoodies Coats Long Sleeves
A / XXL | 23.99 USD
A / XL | 23.99 USD
A / L | 23.99 USD
A / M | 23.99 USD
B / XL | 23.99 USD
B / L | 23.99 USD
B / M | 23.99 USD
A / XXXL | 23.99 USD
C / L | 23.99 USD
C / M | 23.99 USD
B / XXXL | 23.99 USD
B / XXL | 23.99 USD
C / XXXL | 23.99 USD
C / XXL | 23.99 USD
C / XL | 23.99 USD
---
Temperament Loose Leisure Striped Shirt
One Size / black | 18.56 USD
One Size / blue | 18.56 USD
One Size / white | 18.56 USD
---
Summer Playsuit Women Short Sleeve Romper
XL / White | 61.74 USD
L / Light Green | 61.74 USD
M / Light Green | 61.74 USD
S / Light Green | 61.74 USD
L / Rose Red | 61.74 USD
L / Blue | 61.74 USD
XL / Rose Red | 61.74 USD
L / Green | 61.74 USD
XL / Light Green | 61.74 USD
L / White | 45.74 USD
XL / Blue | 61.74 USD
M / Rose Red | 61.74 USD
XL / Green | 61.74 USD
M / Blue | 61.74 USD
M / Green | 61.74 USD
M / White | 45.74 USD
S / Rose Red | 61.74 USD
S / Blue | 61.74 USD
S / Green | 61.74 USD
S / White | 45.74 USD
---
Striped Print Shirt Lady Long Sleeve Blouse
XL / MULTI | 25.60 USD
S / MULTI | 25.60 USD
L / MULTI | 25.60 USD
M / MULTI | 25.60 USD
S / pink | 25.60 USD
M / pink | 25.60 USD
L / pink | 25.60 USD
XL / pink | 25.60 USD
---
Streetwear Jackets
black / S / China | 43.98 USD
yellow / 5XL / China | 43.98 USD
yellow / 4XL / China | 43.98 USD
yellow / XXXL / China | 43.98 USD
yellow / XXL / China | 43.98 USD
yellow / XL / China | 43.98 USD
yellow / L / China | 43.98 USD
yellow / M / China | 43.98 USD
yellow / S / China | 31.98 USD
black / 5XL / China | 43.98 USD
black / 4XL / China | 43.98 USD
black / XXXL / China | 43.98 USD
black / XXL / China | 43.98 USD
black / XL / China | 43.98 USD
black / L / China | 43.98 USD
black / M / China | 43.98 USD
---
Streetwear Hooded Jacket Windbreaker
Yellow / L / China | 47.98 USD
Yellow / M / China | 47.98 USD
Yellow / S / China | 47.98 USD
Red / XXXL / China | 47.98 USD
Yellow / XXXL / China | 47.98 USD
Yellow / XXL / China | 47.98 USD
Yellow / XL / China | 47.98 USD
Blue / XXL / China | 47.98 USD
Blue / XL / China | 47.98 USD
Blue / L / China | 47.98 USD
Blue / M / China | 47.98 USD
green / L / China | 47.98 USD
green / M / China | 47.98 USD
green / S / China | 29.98 USD
Blue / XXXL / China | 47.98 USD
Red / S / China | 47.98 USD
green / XXXL / China | 47.98 USD
green / XXL / China | 47.98 USD
green / XL / China | 47.98 USD
Red / XXL / China | 47.98 USD
Red / XL / China | 47.98 USD
Red / L / China | 47.98 USD
Red / M / China | 47.98 USD
black / L / China | 47.98 USD
black / M / China | 47.98 USD
black / S / China | 47.98 USD
Blue / S / China | 47.98 USD
black / XXXL / China | 47.98 USD
black / XXL / China | 47.98 USD
black / XL / China | 47.98 USD
---
sports suit T-shirt + shorts workout clothes
5 / M | 19.98 USD
5 / XL | 19.98 USD
5 / S | 19.98 USD
7 / XXL | 19.98 USD
5 / 4XL | 19.98 USD
5 / L | 19.98 USD
5 / Xxs | 19.98 USD
5 / Xs | 19.98 USD
7 / L | 19.98 USD
7 / Xxs | 19.98 USD
7 / Xs | 19.98 USD
7 / M | 19.98 USD
7 / XXXL | 19.98 USD
7 / 5XL | 19.98 USD
7 / 6XL | 19.98 USD
7 / 4XL | 19.98 USD
9 / 5XL | 19.98 USD
9 / 6XL | 19.98 USD
9 / 4XL | 19.98 USD
9 / L | 19.98 USD
7 / XL | 19.98 USD
7 / S | 19.98 USD
9 / XXL | 19.98 USD
9 / XXXL | 19.98 USD
9 / S | 19.98 USD
8 / XXL | 19.98 USD
8 / XXXL | 19.98 USD
8 / 5XL | 19.98 USD
9 / Xxs | 19.98 USD
9 / Xs | 19.98 USD
9 / M | 19.98 USD
9 / XL | 19.98 USD
5 / XXL | 19.98 USD
5 / XXXL | 19.98 USD
5 / 5XL | 19.98 USD
5 / 6XL | 19.98 USD
1 / Xxs | 16.22 USD
1 / Xs | 19.98 USD
1 / M | 19.98 USD
1 / XL | 19.98 USD
1 / 5XL | 19.98 USD
1 / 6XL | 19.98 USD
1 / 4XL | 19.98 USD
1 / L | 19.98 USD
4 / 6XL | 19.98 USD
4 / 4XL | 19.98 USD
4 / L | 19.98 USD
4 / Xxs | 19.98 USD
1 / S | 19.98 USD
4 / XXL | 19.98 USD
4 / XXXL | 19.98 USD
4 / 5XL | 19.98 USD
6 / XXL | 19.98 USD
6 / XXXL | 19.98 USD
6 / 5XL | 19.98 USD
6 / 6XL | 19.98 USD
4 / Xs | 19.98 USD
4 / M | 19.98 USD
4 / XL | 19.98 USD
4 / S | 19.98 USD
6 / M | 19.98 USD
6 / XL | 19.98 USD
6 / S | 19.98 USD
2 / XXL | 19.98 USD
6 / 4XL | 19.98 USD
6 / L | 19.98 USD
6 / Xxs | 19.98 USD
6 / Xs | 19.98 USD
8 / Xs | 19.98 USD
8 / M | 19.98 USD
8 / XL | 19.98 USD
8 / S | 19.98 USD
8 / 6XL | 19.98 USD
8 / 4XL | 19.98 USD
8 / L | 19.98 USD
8 / Xxs | 19.98 USD
10 / 4XL | 19.98 USD
10 / L | 19.98 USD
10 / Xxs | 19.98 USD
10 / Xs | 19.98 USD
10 / XXL | 19.98 USD
10 / XXXL | 19.98 USD
10 / 5XL | 19.98 USD
10 / 6XL | 19.98 USD
3 / XXXL | 19.98 USD
3 / 5XL | 19.98 USD
3 / 6XL | 19.98 USD
3 / 4XL | 19.98 USD
10 / M | 19.98 USD
10 / XL | 19.98 USD
10 / S | 19.98 USD
3 / XXL | 19.98 USD
3 / XL | 19.98 USD
3 / S | 19.98 USD
1 / XXL | 19.98 USD
1 / XXXL | 19.98 USD
3 / L | 19.98 USD
3 / Xxs | 19.98 USD
3 / Xs | 19.98 USD
3 / M | 19.98 USD
---
Solid Black Chiffon Blouse Long Sleeve Casual Shirt
XL / Black | 23.90 USD
L / Black | 23.90 USD
M / Black | 23.90 USD
S / Black | 23.90 USD
L / White | 23.90 USD
XL / White | 23.90 USD
S / White | 23.90 USD
M / White | 23.90 USD
XXXL / White | 23.90 USD
XXL / Black | 23.90 USD
XXL / White | 23.90 USD
XXXL / Black | 23.90 USD
---
Sleeveless Rib Knitted Fitness Jumpsuit
S / Short Beige | 15.18 USD
L / Short Green Army | 15.18 USD
M / Short Green Army | 15.18 USD
S / Short Green Army | 15.18 USD
M / Short Brow | 15.18 USD
S / Short Brow | 15.18 USD
L / Short Beige | 15.18 USD
M / Short Beige | 15.18 USD
L / Short Brow | 15.18 USD
L / Short Black | 15.18 USD
M / Short Black | 15.18 USD
S / Short Black | 15.18 USD
M / Long Brow | 18.98 USD
L / Long Brow | 18.98 USD
L / Long Beige | 18.98 USD
S / Long Brow | 18.98 USD
S / Long Black | 18.98 USD
S / Long Beige | 18.98 USD
M / Long Beige | 18.98 USD
M / Long Black | 18.98 USD
L / Long Black | 18.98 USD
---
Skull Spades Poker T-Shirt Casual Men
WJ-480 / XXS | 11.44 USD
WJ-480 / S | 13.46 USD
WJ-480 / XS | 13.46 USD
WJ-480 / L | 13.46 USD
WJ-480 / M | 13.46 USD
WJ-480 / 2XL | 13.46 USD
WJ-480 / XL | 13.46 USD
WJ-480 / 4XL | 13.46 USD
WJ-480 / 3XL | 13.46 USD
WJ-474 / XXS | 13.46 USD
WJ-480 / 5XL | 13.46 USD
WJ-474 / S | 13.46 USD
WJ-474 / XS | 13.46 USD
WJ-474 / L | 13.46 USD
WJ-474 / M | 13.46 USD
WJ-474 / 2XL | 13.46 USD
WJ-474 / XL | 13.46 USD
WJ-474 / 4XL | 13.46 USD
WJ-474 / 3XL | 13.46 USD
1688-OFS-74 / XXS | 12.12 USD
WJ-474 / 5XL | 13.46 USD
1688-OFS-74 / S | 13.46 USD
1688-OFS-74 / XS | 13.46 USD
1688-OFS-74 / L | 13.46 USD
1688-OFS-74 / M | 13.46 USD
1688-OFS-74 / 2XL | 13.46 USD
1688-OFS-74 / XL | 13.46 USD
1688-OFS-74 / 4XL | 13.46 USD
1688-OFS-74 / 3XL | 13.46 USD
WJ-476 / XXS | 12.80 USD
1688-OFS-74 / 5XL | 13.46 USD
WJ-476 / S | 13.46 USD
WJ-476 / XS | 13.46 USD
WJ-476 / L | 13.46 USD
WJ-476 / M | 13.46 USD
WJ-476 / 2XL | 13.46 USD
WJ-476 / XL | 13.46 USD
WJ-476 / 4XL | 13.46 USD
WJ-476 / 3XL | 13.46 USD
WJ-477 / XXS | 13.46 USD
WJ-476 / 5XL | 13.46 USD
WJ-477 / S | 13.46 USD
WJ-477 / XS | 13.46 USD
WJ-477 / L | 13.46 USD
WJ-477 / M | 13.46 USD
WJ-477 / 2XL | 13.46 USD
WJ-477 / XL | 13.46 USD
WJ-477 / 4XL | 13.46 USD
WJ-477 / 3XL | 13.46 USD
WJ-478 / XXS | 13.46 USD
WJ-477 / 5XL | 13.46 USD
WJ-478 / S | 13.46 USD
WJ-478 / XS | 13.46 USD
WJ-478 / L | 13.46 USD
WJ-478 / M | 13.46 USD
WJ-478 / 2XL | 13.46 USD
WJ-478 / XL | 13.46 USD
WJ-478 / 4XL | 13.46 USD
WJ-478 / 3XL | 13.46 USD
1688-P-0225 / XXS | 13.46 USD
WJ-478 / 5XL | 13.46 USD
1688-P-0225 / S | 13.46 USD
1688-P-0225 / XS | 13.46 USD
1688-P-0225 / L | 13.46 USD
1688-P-0225 / M | 13.46 USD
1688-P-0225 / 2XL | 13.46 USD
1688-P-0225 / XL | 13.46 USD
1688-P-0225 / 4XL | 13.46 USD
1688-P-0225 / 3XL | 13.46 USD
OFSM-00706 / XXS | 13.46 USD
1688-P-0225 / 5XL | 13.46 USD
OFSM-00706 / S | 13.46 USD
OFSM-00706 / XS | 13.46 USD
OFSM-00706 / L | 13.46 USD
OFSM-00706 / M | 13.46 USD
OFSM-00706 / 2XL | 13.46 USD
OFSM-00706 / XL | 13.46 USD
OFSM-00706 / 4XL | 13.46 USD
OFSM-00706 / 3XL | 13.46 USD
WJ-483 / XXS | 13.46 USD
OFSM-00706 / 5XL | 13.46 USD
WJ-483 / S | 13.46 USD
WJ-483 / XS | 13.46 USD
WJ-483 / L | 13.46 USD
WJ-483 / M | 13.46 USD
WJ-483 / 2XL | 13.46 USD
WJ-483 / XL | 13.46 USD
WJ-483 / 4XL | 13.46 USD
WJ-483 / 3XL | 13.46 USD
WJ-484 / XXS | 13.46 USD
WJ-483 / 5XL | 13.46 USD
WJ-484 / S | 13.46 USD
WJ-484 / XS | 13.46 USD
WJ-484 / L | 13.46 USD
WJ-484 / M | 13.46 USD
WJ-484 / 2XL | 13.46 USD
WJ-484 / XL | 13.46 USD
WJ-484 / 4XL | 13.46 USD
WJ-484 / 3XL | 13.46 USD
OFSM-00715 / XXS | 13.46 USD
---
Other Shopify Stores Registered on December 20, 2021