GetActiveWear
getactive.store
The home of everything associated with getting active from clothes to a wide range of accessories .
GetActiveWear is an e-commerce website that was registered on July 25, 2022. The store is hosted on the
Shopify platform
under the account name get-active-e44c.myshopify.com. The publicly registered domain name for this store is
getactive.store
.
The store collects payments in the USD currency, and uses the English language setting for its website.
It does not appear that the store owner has provided a contact email address. We recommend visiting the website directly for further details. You can also check out our
FAQ
for additional information.
Note: This website, Merchant Genius, is not affiliated with GetActiveWear. Please contact the store owner directly for any issues or questions pertaining to the online store.
Have questions or concerns about this merchant?
Launch FAQ
Sponsored Content
General Information on GetActiveWear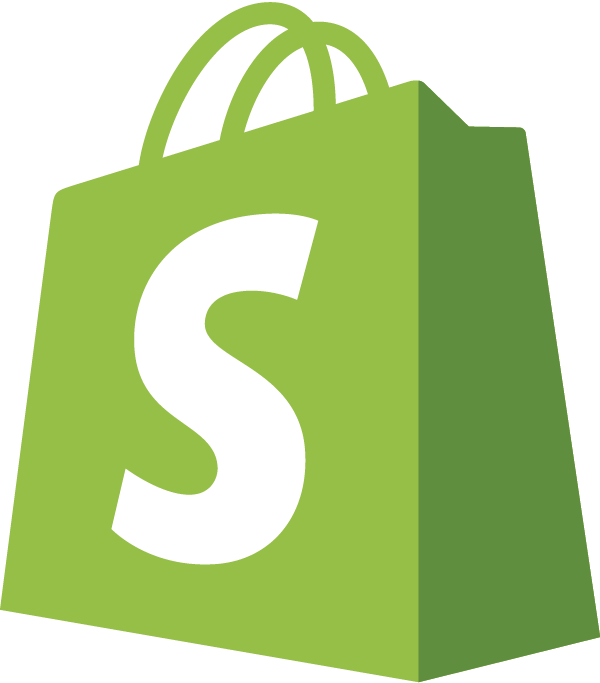 This store is hosted on Shopify


The store was registered on July 25, 2022


The store language setting is English

The store currency setting is USD

Contact Information for GetActiveWear

getactive.store


get-active-e44c.myshopify.com


No Email Information Found

No Phone Information Found
Sponsored Content
Products for Sale on GetActiveWear
Mens Running Shoes
White / 12 | 36.93 USD
White / 11 | 36.93 USD
White / 10 | 36.93 USD
White / 9.5 | 36.93 USD
White / 8.5 | 36.93 USD
White / 8 | 36.93 USD
White / 7 | 36.93 USD
White / 6.5 | 36.93 USD
Khaki / 12 | 36.93 USD
Khaki / 11 | 36.93 USD
Khaki / 10 | 36.93 USD
Khaki / 9.5 | 36.93 USD
Khaki / 8.5 | 36.93 USD
Khaki / 8 | 36.93 USD
Khaki / 7 | 36.93 USD
Khaki / 6.5 | 36.93 USD
Red / 12 | 36.93 USD
Red / 11 | 36.93 USD
Red / 10 | 36.93 USD
Red / 9.5 | 36.93 USD
Red / 8.5 | 36.93 USD
Red / 8 | 36.93 USD
Red / 7 | 36.93 USD
Red / 6.5 | 36.93 USD
Black / 12 | 36.93 USD
Black / 11 | 36.93 USD
Black / 10 | 36.93 USD
Black / 9.5 | 36.93 USD
Black / 8.5 | 36.93 USD
Black / 8 | 36.93 USD
Black / 7 | 36.93 USD
Black / 6.5 | 36.93 USD
---
Newest Mens Sweatpants
Dark BlueGray / XXL | 24.15 USD
Dark Blue / XL | 24.15 USD
Dark BlueGray / L | 24.15 USD
Dark Blue / M | 24.15 USD
Dark Gray / XXL | 24.15 USD
Dark Gray / XL | 24.15 USD
Dark Gray / L | 24.15 USD
Dark Gray / M | 24.15 USD
Wine Red / XXL | 24.15 USD
Wine Red / XL | 24.15 USD
Wine Red / L | 24.15 USD
Wine Red / M | 24.15 USD
Amy Green / XXL | 24.15 USD
Amy Green / XL | 24.15 USD
Amy Green / L | 24.15 USD
Amy Green / M | 24.15 USD
Black / XXL | 24.15 USD
Black / XL | 24.15 USD
Black / L | 24.15 USD
Black / M | 24.15 USD
Light Gray / XXL | 24.15 USD
Light Gray / XL | 24.15 USD
Light Gray / L | 24.15 USD
Light Gray / M | 24.15 USD
---
Casual Mens Jacket
Khaki / 5XL | 39.16 USD
Khaki / 4XL | 39.16 USD
Khaki / XXXL | 39.16 USD
Khaki / XXL | 39.16 USD
Khaki / XL | 39.16 USD
Khaki / L | 39.16 USD
Khaki / M | 39.16 USD
Black / 5XL | 39.16 USD
Black / 4XL | 39.16 USD
Black / XXXL | 39.16 USD
Black / XXL | 39.16 USD
Black / XL | 39.16 USD
Black / L | 39.16 USD
Black / M | 39.16 USD
Green / 5XL | 39.16 USD
Green / 4XL | 39.16 USD
Green / XXXL | 39.16 USD
Green / XXL | 39.16 USD
Green / XL | 39.16 USD
Green / L | 39.16 USD
Green / M | 39.16 USD
Grey / 5XL | 39.16 USD
Grey / 4XL | 39.16 USD
Grey / XXXL | 39.16 USD
Grey / XXL | 39.16 USD
Grey / XL | 39.16 USD
Grey / L | 39.16 USD
Grey / M | 39.16 USD
Blue / 5XL | 39.16 USD
Blue / 4XL | 39.16 USD
Blue / XXXL | 39.16 USD
Blue / XXL | 39.16 USD
Blue / XL | 39.16 USD
Blue / L | 39.16 USD
Blue / M | 39.16 USD
---
Mens Bomber Jackets
Grey / 4XL | 32.72 USD
Grey / XXXL | 32.72 USD
Grey / XXL | 32.72 USD
Grey / XL | 32.72 USD
Grey / L | 32.72 USD
Grey / M | 32.72 USD
Army Green / 4XL | 32.72 USD
Army Green / XXXL | 32.72 USD
Army Green / XXL | 32.72 USD
Army Green / XL | 32.72 USD
Army Green / L | 32.72 USD
Army Green / M | 32.72 USD
pea green / 4XL | 32.72 USD
pea green / XXXL | 32.72 USD
pea green / XXL | 32.72 USD
pea green / XL | 32.72 USD
pea green / L | 32.72 USD
pea green / M | 32.72 USD
Dark Blue / 4XL | 32.72 USD
Dark Blue / XXXL | 32.72 USD
Dark Blue / XXL | 32.72 USD
Dark Blue / XL | 32.72 USD
Dark Blue / L | 32.72 USD
Dark Blue / M | 32.72 USD
Black / 4XL | 32.72 USD
Black / XXXL | 32.72 USD
Black / XXL | 32.72 USD
Black / XL | 32.72 USD
Black / L | 32.72 USD
Black / M | 32.72 USD
---
4 Way Stretch Workday Mens Pants | 40.85 USD
---
Waterproof Mens T-Shirt
White / 3XL | 15.23 USD
White / 2XL | 15.23 USD
White / XL | 15.23 USD
White / L | 15.23 USD
White / M | 15.23 USD
Dark Blue / 2XL | 15.23 USD
Dark Blue / XL | 15.23 USD
Dark Blue / L | 15.23 USD
Dark Blue / M | 15.23 USD
Black / 3XL | 15.23 USD
Black / 2XL | 15.23 USD
Black / XL | 15.23 USD
Black / L | 15.23 USD
Black / M | 15.23 USD
---
Mens heart thinking heart
indigo / Extra Extra Large | 50.55 USD
indigo / Extra Large | 50.55 USD
indigo / Large | 50.55 USD
indigo / Medium | 50.55 USD
indigo / Small | 50.55 USD
---
Mens Leather Steel Bracelet | 24.68 USD
---
Mens Leather Steel Bracelet | 24.68 USD
---
Summer Mens Breathable Short
White / XXL | 17.24 USD
White / XL | 17.24 USD
White / L | 17.24 USD
White / M | 17.24 USD
Gray / XXL | 17.24 USD
Gray / XL | 17.24 USD
Gray / L | 17.24 USD
Gray / M | 17.24 USD
Black / XXL | 17.24 USD
Black / XL | 17.24 USD
Black / L | 17.24 USD
Black / M | 17.24 USD
---
Mens Compression Performance Shorts
White / XXL | 14.79 USD
White / XL | 14.79 USD
White / L | 14.79 USD
White / M | 14.79 USD
White / S | 14.79 USD
Red / XXL | 14.79 USD
Red / XL | 14.79 USD
Red / L | 14.79 USD
Red / M | 14.79 USD
Red / S | 14.79 USD
Green / XXL | 14.79 USD
Green / XL | 14.79 USD
Green / L | 14.79 USD
Green / M | 14.79 USD
Green / S | 14.79 USD
Gray / XXL | 14.79 USD
Gray / XL | 14.79 USD
Gray / L | 14.79 USD
Gray / M | 14.79 USD
Gray / S | 14.79 USD
Blue / XXL | 14.79 USD
Blue / XL | 14.79 USD
Blue / L | 14.79 USD
Blue / M | 14.79 USD
Blue / S | 14.79 USD
Black / XXL | 14.79 USD
Black / XL | 14.79 USD
Black / L | 14.79 USD
Black / M | 14.79 USD
Black / S | 14.79 USD
Black with Green / XXL | 14.79 USD
Black with Green / XL | 14.79 USD
Black with Green / L | 14.79 USD
Black with Green / M | 14.79 USD
Black with Green / S | 14.79 USD
None / None | 17.99 USD
---
KEEP IN TOUCH Mens Watch
Black Leather | 27.13 USD
Black Steel | 27.13 USD
Gold Black Steel | 27.13 USD
Brown White | 27.13 USD
Black Gold Leather | 27.13 USD
---
Mens Jogger Autumn Pencil Harem Pants
Navy Blue Line / Waist- 78cm/30.71in, Hip- 130cm/51.18in | 22.04 USD
Navy Blue Line / Waist- 75cm/29.52in, Hip- 126cm/49.61in | 22.04 USD
Navy Blue Line / Waist- 73cm/28.74in, Hip- 122cm/48.03in | 22.04 USD
Navy Blue Line / Waist- 71cm/27.95in, Hip- 118cm/46.45in | 22.04 USD
Navy Blue Line / Waist- 69cm/27.16in, Hip- 114cm/44.88in | 22.04 USD
Navy Blue Line / Waist- 67cm/26.37in, Hip- 110cm/43.31in | 22.04 USD
Navy Blue Line / Waist- 65cm/25.59in, Hip- 106cm/41.73in | 22.04 USD
Gray Line / Waist- 78cm/30.71in, Hip- 130cm/51.18in | 22.04 USD
Gray Line / Waist- 75cm/29.52in, Hip- 126cm/49.61in | 22.04 USD
Gray Line / Waist- 73cm/28.74in, Hip- 122cm/48.03in | 22.04 USD
Gray Line / Waist- 71cm/27.95in, Hip- 118cm/46.45in | 22.04 USD
Gray Line / Waist- 69cm/27.16in, Hip- 114cm/44.88in | 22.04 USD
Gray Line / Waist- 67cm/26.37in, Hip- 110cm/43.31in | 22.04 USD
Gray Line / Waist- 65cm/25.59in, Hip- 106cm/41.73in | 22.04 USD
Black Line / Waist- 78cm/30.71in, Hip- 130cm/51.18in | 22.04 USD
Black Line / Waist- 75cm/29.52in, Hip- 126cm/49.61in | 22.04 USD
Black Line / Waist- 73cm/28.74in, Hip- 122cm/48.03in | 22.04 USD
Black Line / Waist- 71cm/27.95in, Hip- 118cm/46.45in | 22.04 USD
Black Line / Waist- 69cm/27.16in, Hip- 114cm/44.88in | 22.04 USD
Black Line / Waist- 67cm/26.37in, Hip- 110cm/43.31in | 22.04 USD
Black Line / Waist- 65cm/25.59in, Hip- 106cm/41.73in | 22.04 USD
Gray / Waist- 90cm/35.43in, Hip- 121cm/47.63in | 26.72 USD
Gray / Waist- 86cm/33.85in, Hip- 117cm/46.06in | 26.72 USD
Gray / Waist- 83cm/32.67in, Hip- 114cm/44.88in | 26.72 USD
Gray / Waist- 80cm/31.49in, Hip- 111cm/43.70in | 26.72 USD
Gray / Waist- 77cm/30.31in, Hip- 108cm/42.51in | 26.72 USD
Gray / Waist- 74cm/29.13in, Hip- 105cm/41.33in | 26.72 USD
Gray / Waist- 71cm/27.95in, Hip- 102cm/40.15in | 26.72 USD
Gray / Waist- 67cm/26.37in, Hip- 99cm/38.97in | 26.72 USD
Gray / Waist- 66cm/25.98in, Hip- 97cm/38.18in | 26.72 USD
Black / Waist- 90cm/35.43in, Hip- 121cm/47.63in | 26.72 USD
Black / Waist- 86cm/33.85in, Hip- 117cm/46.06in | 26.72 USD
Black / Waist- 83cm/32.67in, Hip- 114cm/44.88in | 26.72 USD
Black / Waist- 80cm/31.49in, Hip- 111cm/43.70in | 26.72 USD
Black / Waist- 77cm/30.31in, Hip- 108cm/42.51in | 26.72 USD
Black / Waist- 74cm/29.13in, Hip- 105cm/41.33in | 26.72 USD
Black / Waist- 71cm/27.95in, Hip- 102cm/40.15in | 26.72 USD
Black / Waist- 67cm/26.37in, Hip- 99cm/38.97in | 26.72 USD
Black / Waist- 66cm/25.98in, Hip- 97cm/38.18in | 26.72 USD
Camouflage / Waist- 90cm/35.43in, Hip- 121cm/47.63in | 26.72 USD
Camouflage / Waist- 86cm/33.85in, Hip- 117cm/46.06in | 26.72 USD
Camouflage / Waist- 83cm/32.67in, Hip- 114cm/44.88in | 26.72 USD
Camouflage / Waist- 80cm/31.49in, Hip- 111cm/43.70in | 26.72 USD
Camouflage / Waist- 77cm/30.31in, Hip- 108cm/42.51in | 26.72 USD
Camouflage / Waist- 74cm/29.13in, Hip- 105cm/41.33in | 26.72 USD
Camouflage / Waist- 71cm/27.95in, Hip- 102cm/40.15in | 26.72 USD
Camouflage / Waist- 67cm/26.37in, Hip- 99cm/38.97in | 26.72 USD
Camouflage / Waist- 66cm/25.98in, Hip- 97cm/38.18in | 26.72 USD
---
Gold Snake Animal Stainless Steel Mens Rings
R592-Gold / 13 | 10.64 USD
R592-Gold / 12 | 10.64 USD
R592-Gold / 11 | 10.64 USD
R592-Gold / 10 | 10.64 USD
R592-Gold / 9 | 10.64 USD
R592-Gold / 8 | 10.64 USD
R592-Gold / 7 | 10.64 USD
R592-Gold / 6 | 10.64 USD
R592-Silver / 13 | 10.64 USD
R592-Silver / 12 | 10.64 USD
R592-Silver / 11 | 10.64 USD
R592-Silver / 10 | 10.64 USD
R592-Silver / 9 | 10.64 USD
R592-Silver / 8 | 10.64 USD
R592-Silver / 7 | 10.64 USD
R592-Silver / 6 | 10.64 USD
---
2019 Mens 2 in 1 Fitness Running Shorts
Army Green / M | 24.96 USD
Army Green / L | 24.96 USD
Army Green / XL | 24.96 USD
Army Green / XXL | 24.96 USD
Army Green / XXXL | 24.96 USD
Brown / XXXL | 24.96 USD
Brown / XXL | 24.96 USD
Brown / XL | 24.96 USD
Brown / L | 24.96 USD
Brown / M | 24.96 USD
Light Gray / M | 24.96 USD
Light Gray / L | 24.96 USD
Light Gray / XL | 24.96 USD
Light Gray / XXL | 24.96 USD
Light Gray / XXXL | 24.96 USD
Dark Gray / XXXL | 24.96 USD
White / XXXL | 24.96 USD
Khaki Camouflage / XXXL | 24.96 USD
Green / XXXL | 24.96 USD
Gray / XXXL | 24.96 USD
Black / XXXL | 24.96 USD
Brown Camouflage / XXXL | 24.96 USD
Dark Gray / XXL | 24.96 USD
White / XXL | 24.96 USD
Khaki Campuflage / XXL | 24.96 USD
Green / XXL | 24.96 USD
Gray / XXL | 24.96 USD
Black / XXL | 24.96 USD
Brown Camouflage / XXL | 24.96 USD
Dark Gray / XL | 24.96 USD
White / XL | 24.96 USD
Khaki Camouflage / XL | 24.96 USD
Green / XL | 24.96 USD
Gray / XL | 24.96 USD
Black / XL | 24.96 USD
Brown Camouflage / XL | 24.96 USD
Dark Gray / Large | 24.96 USD
White / Large | 24.96 USD
Khaki Camouflage / Large | 24.96 USD
Green / Large | 24.96 USD
Gray / Large | 24.96 USD
Black / Large | 24.96 USD
Brown Camouflage / Large | 24.96 USD
Dark Gray / Medium | 24.96 USD
White / Medium | 24.96 USD
Khaki Camuflage / Medium | 24.96 USD
Green / Medium | 24.96 USD
Gray / Medium | 24.96 USD
Black / Medium | 24.96 USD
Brown Camouflage / Medium | 24.96 USD
---
Stainless Steel 5 Pack Mens Dog Tag Set | 39.56 USD
---
Warm Clothing for Dogs
As picture show / L 55 | 7.10 USD
As picture show / M 54 | 7.10 USD
As picture show / S 53 | 7.10 USD
As picture show / XS 52 | 7.10 USD
As picture show / L 51 | 10.71 USD
As picture show / M 50 | 10.71 USD
As picture show / S 49 | 10.71 USD
As picture show / XS 48 | 10.71 USD
As picture show / L 47 | 10.71 USD
As picture show / M 46 | 10.71 USD
As picture show / S 45 | 10.71 USD
As picture show / XS 44 | 10.71 USD
As picture show / L 43 | 10.71 USD
As picture show / M 42 | 10.71 USD
As picture show / S 41 | 10.71 USD
As picture show / XS 40 | 10.71 USD
As picture show / L 39 | 10.71 USD
As picture show / M 38 | 10.71 USD
As picture show / S 37 | 10.71 USD
As picture show / XS 36 | 10.71 USD
As picture show / L 35 | 10.71 USD
As picture show / M 34 | 10.71 USD
As picture show / S 33 | 10.71 USD
As picture show / XS 32 | 10.71 USD
As picture show / L 31 | 10.71 USD
As picture show / M 30 | 10.71 USD
As picture show / S 29 | 10.71 USD
As picture show / XS 28 | 10.71 USD
As picture show / L 27 | 10.71 USD
As picture show / M 26 | 10.71 USD
As picture show / S 25 | 10.71 USD
As picture show / XS 24 | 10.71 USD
As picture show / L 23 | 10.71 USD
As picture show / M 22 | 10.71 USD
As picture show / S 21 | 10.71 USD
As picture show / XS 20 | 10.71 USD
As picture show / L 19 | 10.71 USD
As picture show / M 18 | 10.71 USD
As picture show / S 17 | 10.71 USD
As picture show / XS 16 | 10.71 USD
As picture show / L 15 | 10.71 USD
As picture show / M 14 | 10.71 USD
As picture show / S 13 | 10.71 USD
As picture show / XS 12 | 10.71 USD
As picture show / L 11 | 10.71 USD
As picture show / M 10 | 10.71 USD
As picture show / S 9 | 10.71 USD
As picture show / XS 8 | 10.71 USD
As picture show / L 7 | 10.71 USD
As picture show / M 6 | 10.71 USD
As picture show / S 5 | 10.71 USD
As picture show / XS 4 | 10.71 USD
As picture show / L | 10.71 USD
As picture show / M | 10.71 USD
As picture show / S | 10.71 USD
As picture show / XS | 10.71 USD
---
High Quality Heated Jackets Vest Down Cotton Mens Women
Blue Vest / 4XL | 42.86 USD
Blue Vest / 3XL | 42.86 USD
Blue Vest / 2XL | 42.86 USD
Blue Vest / XL | 42.86 USD
Blue Vest / L | 42.86 USD
Blue Vest / M | 42.86 USD
Black Vest / 4XL | 42.86 USD
Black Vest / 3XL | 42.86 USD
Black Vest / 2XL | 42.86 USD
Black Vest / XL | 42.86 USD
Black Vest / L | 42.86 USD
Black Vest / M | 42.86 USD
Red / 4XL | 104.91 USD
Red / 3XL | 104.91 USD
Red / 2XL | 104.91 USD
Red / XL | 104.91 USD
Red / L | 104.91 USD
Black / 4XL | 104.91 USD
Black / 3XL | 104.91 USD
Black / 2XL | 104.91 USD
Black / XL | 104.91 USD
Black / L | 104.91 USD
---
Kids Clothing Sets For Girls
pink / 7 | 16.74 USD
pink / 5 | 16.74 USD
pink / 4T | 16.74 USD
pink / 3T | 16.74 USD
pink / 2T | 16.74 USD
gray / 7 | 16.74 USD
gray / 5 | 16.74 USD
gray / 4T | 16.74 USD
gray / 3T | 16.74 USD
gray / 2T | 16.74 USD
---
Tank Top Men Bodybuilding Clothing
Black2 / XXL 31 | 22.95 USD
Black2 / XL 30 | 22.95 USD
Black2 / L 29 | 22.95 USD
Black2 / M 28 | 22.95 USD
red / XXL | 22.95 USD
red / XL | 22.95 USD
red / L | 22.95 USD
red / M | 22.95 USD
light blue / XXL 23 | 22.95 USD
light blue / XL 22 | 22.95 USD
light blue / L 21 | 22.95 USD
light blue / M 20 | 22.95 USD
White / XXL 19 | 22.95 USD
White / XL 18 | 22.95 USD
White / L 17 | 22.95 USD
White / M 16 | 22.95 USD
White / XXL | 22.95 USD
White / XL | 22.95 USD
White / L | 22.95 USD
White / M | 22.95 USD
Red / XXL | 22.95 USD
Red / XL | 22.95 USD
Red / L | 22.95 USD
Red / M | 22.95 USD
light blue / XXL | 22.95 USD
light blue / XL | 22.95 USD
light blue / L | 22.95 USD
light blue / M | 22.95 USD
Black1 / XXL | 22.95 USD
Black1 / XL | 22.95 USD
Black1 / L | 22.95 USD
Black1 / M | 22.95 USD
---
Death Note Summer Print Women's Clothing
10 / 3XL | 18.24 USD
10 / XXL | 18.24 USD
10 / XL | 18.24 USD
10 / L | 18.24 USD
10 / M | 18.24 USD
10 / S | 18.24 USD
9 / 3XL | 18.24 USD
9 / XXL | 18.24 USD
9 / XL | 18.24 USD
9 / L | 18.24 USD
9 / M | 18.24 USD
9 / S | 18.24 USD
8 / L | 18.24 USD
8 / M | 18.24 USD
8 / S | 18.24 USD
7 / L | 18.24 USD
7 / M | 18.24 USD
7 / S | 18.24 USD
6 / L | 18.24 USD
6 / M | 18.24 USD
6 / S | 18.24 USD
3 / L | 18.24 USD
3 / M | 18.24 USD
3 / S | 18.24 USD
Apricot / 3XL | 18.24 USD
Apricot / XXL | 18.24 USD
Apricot / XL | 18.24 USD
Apricot / L | 18.24 USD
Apricot / M | 18.24 USD
Apricot / S | 18.24 USD
grey / L | 18.24 USD
grey / M | 18.24 USD
grey / S | 18.24 USD
wathet / 3XL | 18.24 USD
wathet / XXL | 18.24 USD
wathet / XL | 18.24 USD
wathet / L | 18.24 USD
wathet / M | 18.24 USD
wathet / S | 18.24 USD
Avocado Green / 3XL | 18.24 USD
Avocado Green / XXL | 18.24 USD
Avocado Green / XL | 18.24 USD
Avocado Green / L | 18.24 USD
Avocado Green / M | 18.24 USD
Avocado Green / S | 18.24 USD
yellow / 3XL | 18.24 USD
yellow / XXL | 18.24 USD
yellow / XL | 18.24 USD
yellow / L | 18.24 USD
yellow / M | 18.24 USD
yellow / S | 18.24 USD
Black / 3XL | 18.24 USD
Black / XXL | 18.24 USD
Black / XL | 18.24 USD
Black / L | 18.24 USD
Black / M | 18.24 USD
Black / S | 18.24 USD
2 / 3XL | 18.24 USD
2 / XXL | 18.24 USD
2 / XL | 18.24 USD
2 / L | 18.24 USD
2 / M | 18.24 USD
2 / S | 18.24 USD
1 / 3XL | 18.24 USD
1 / XXL | 18.24 USD
1 / XL | 18.24 USD
1 / L | 18.24 USD
1 / M | 18.24 USD
1 / S | 18.24 USD
Pink / 3XL | 18.24 USD
Pink / XXL | 18.24 USD
Pink / XL | 18.24 USD
Pink / L | 18.24 USD
Pink / M | 18.24 USD
Pink / S | 18.24 USD
White / 3XL | 18.24 USD
White / XXL | 18.24 USD
White / XL | 18.24 USD
White / L | 18.24 USD
White / M | 18.24 USD
White / S | 18.24 USD
---
Mens Tracksuits 2020 Cotton Casual Hoodie Set Autumn Male Sweatshirt Clothes For Men
TP20TZ02-gray / XXXL(190cm 85kg) | 41.76 USD
TP20TZ02-gray / XXL(185cm 80kg) | 41.76 USD
TP20TZ02-gray / XL(180cm 75kg) | 41.76 USD
TP20TZ02-gray / L(175cm 70kg) | 41.76 USD
TP20TZ02-gray / M(170cm 65kg) | 41.76 USD
TP20TZ02-black yello / XXXL(190cm 85kg) | 41.76 USD
TP20TZ02-black yello / XXL(185cm 80kg) | 41.76 USD
TP20TZ02-black yello / XL(180cm 75kg) | 41.76 USD
TP20TZ02-black yello / L(175cm 70kg) | 41.76 USD
TP20TZ02-black yello / M(170cm 65kg) | 41.76 USD
TP20TZ02-black blue / XXXL(190cm 85kg) | 41.76 USD
TP20TZ02-black blue / XXL(185cm 80kg) | 41.76 USD
TP20TZ02-black blue / XL(180cm 75kg) | 41.76 USD
TP20TZ02-black blue / L(175cm 70kg) | 41.76 USD
TP20TZ02-black blue / M(170cm 65kg) | 41.76 USD
TP20TZ01-blue / XXXL(190cm 85kg) | 35.26 USD
TP20TZ01-blue / XXL(185cm 80kg) | 35.26 USD
TP20TZ01-blue / XL(180cm 75kg) | 35.26 USD
TP20TZ01-blue / L(175cm 70kg) | 35.26 USD
TP20TZ01-blue / M(170cm 65kg) | 35.26 USD
TP20TZ01-black / XXXL(190cm 85kg) | 35.26 USD
TP20TZ01-black / XXL(185cm 80kg) | 35.26 USD
TP20TZ01-black / XL(180cm 75kg) | 35.26 USD
TP20TZ01-black / L(175cm 70kg) | 35.26 USD
TP20TZ01-black / M(170cm 65kg) | 35.26 USD
---
Autumn Winter Warm 2-piece Clothing Set
Pink / L | 18.21 USD
Pink / M | 18.21 USD
Pink / S | 18.21 USD
Black / L | 18.21 USD
Black / M | 18.21 USD
Black / S | 18.21 USD
---
New Style Baby Boy Elephant Clothing Set
18-24 months | 22.86 USD
12-18 months | 22.86 USD
6-12 months | 22.86 USD
0-6 months | 22.86 USD
---
Cotton 1/3PCS Newborn Full Sleeve Autumn Clothing
Baby Clothes1182 / 12M | 19.09 USD
Baby Clothes1182 / 9M | 19.09 USD
Baby Clothes1182 / 6M | 19.09 USD
Baby Clothes1182 / 3M | 19.09 USD
Baby Clothes1181 / 12M | 15.48 USD
Baby Clothes1181 / 9M | 15.48 USD
Baby Clothes1181 / 6M | 15.48 USD
Baby Clothes1181 / 3M | 15.48 USD
Baby Clothes3303 / 12M | 83.74 USD
Baby Clothes3303 / 9M | 83.74 USD
Baby Clothes3303 / 6M | 83.74 USD
Baby Clothes3303 / 3M | 83.74 USD
Baby Clothes3302 / 12M | 83.74 USD
Baby Clothes3302 / 9M | 83.74 USD
Baby Clothes3302 / 6M | 83.74 USD
Baby Clothes3302 / 3M | 83.74 USD
Baby Clothes3301 / 12M | 80.13 USD
Baby Clothes3301 / 9M | 80.13 USD
Baby Clothes3301 / 6M | 80.13 USD
Baby Clothes3301 / 3M | 80.13 USD
Baby Clothes3300 / 12M | 80.13 USD
Baby Clothes3300 / 9M | 80.13 USD
Baby Clothes3300 / 6M | 80.13 USD
Baby Clothes3300 / 3M | 80.13 USD
Baby Clothes3125 / 12M | 71.09 USD
Baby Clothes3125 / 9M | 71.09 USD
Baby Clothes3125 / 6M | 71.09 USD
Baby Clothes3125 / 3M | 71.09 USD
Baby Clothes3712 / 12M | 71.09 USD
Baby Clothes3712 / 9M | 71.09 USD
Baby Clothes3712 / 6M | 71.09 USD
Baby Clothes3712 / 3M | 71.09 USD
Baby Clothes3120 / 12M | 71.09 USD
Baby Clothes3120 / 9M | 71.09 USD
Baby Clothes3120 / 6M | 71.09 USD
Baby Clothes3120 / 3M | 71.09 USD
Baby Clothes3123 / 12M | 71.09 USD
Baby Clothes3123 / 9M | 71.09 USD
Baby Clothes3123 / 6M | 71.09 USD
Baby Clothes3123 / 3M | 71.09 USD
Baby Clothes3705 / 12M | 71.09 USD
Baby Clothes3705 / 9M | 71.09 USD
Baby Clothes3705 / 6M | 71.09 USD
Baby Clothes3705 / 3M | 71.09 USD
Baby Clothes3706 / 12M | 71.09 USD
Baby Clothes3706 / 9M | 71.09 USD
Baby Clothes3706 / 6M | 71.09 USD
Baby Clothes3706 / 3M | 71.09 USD
Baby Clothes3702 / 12M | 71.09 USD
Baby Clothes3702 / 9M | 71.09 USD
Baby Clothes3702 / 6M | 71.09 USD
Baby Clothes3702 / 3M | 71.09 USD
Baby Clothes3703 / 12M | 71.09 USD
Baby Clothes3703 / 9M | 71.09 USD
Baby Clothes3703 / 6M | 71.09 USD
Baby Clothes3703 / 3M | 71.09 USD
Baby Clothes3204 / 12M | 71.09 USD
Baby Clothes3204 / 9M | 71.09 USD
Baby Clothes3204 / 6M | 71.09 USD
Baby Clothes3204 / 3M | 71.09 USD
Baby Clothes3707 / 12M | 71.09 USD
Baby Clothes3707 / 9M | 71.09 USD
Baby Clothes3707 / 6M | 71.09 USD
Baby Clothes3707 / 3M | 71.09 USD
Baby Clothes3715 / 12M | 71.09 USD
Baby Clothes3715 / 9M | 71.09 USD
Baby Clothes3715 / 6M | 71.09 USD
Baby Clothes3715 / 3M | 71.09 USD
Baby Clothes3201 / 12M | 71.09 USD
Baby Clothes3201 / 9M | 71.09 USD
Baby Clothes3201 / 6M | 71.09 USD
Baby Clothes3201 / 3M | 71.09 USD
Baby Clothes3205 / 12M | 71.09 USD
Baby Clothes3205 / 9M | 71.09 USD
Baby Clothes3205 / 6M | 71.09 USD
Baby Clothes3205 / 3M | 71.09 USD
Baby Clothes3200 / 12M | 71.09 USD
Baby Clothes3200 / 9M | 71.09 USD
Baby Clothes3200 / 6M | 71.09 USD
Baby Clothes3200 / 3M | 71.09 USD
Baby Clothes1180 / 12M | 15.48 USD
Baby Clothes1180 / 9M | 15.48 USD
Baby Clothes1180 / 6M | 15.48 USD
Baby Clothes1180 / 3M | 15.48 USD
Baby Clothes1179 / 12M | 15.48 USD
Baby Clothes1179 / 9M | 15.48 USD
Baby Clothes1179 / 6M | 15.48 USD
Baby Clothes1179 / 3M | 15.48 USD
Baby Clothes1021 / 12M | 15.48 USD
Baby Clothes1021 / 9M | 15.48 USD
Baby Clothes1021 / 6M | 15.48 USD
Baby Clothes1021 / 3M | 15.48 USD
Baby Clothes1020 / 12M | 15.48 USD
Baby Clothes1020 / 9M | 15.48 USD
Baby Clothes1020 / 6M | 15.48 USD
Baby Clothes1020 / 3M | 15.48 USD
Baby Clothes1178 / 12M | 15.48 USD
Baby Clothes1178 / 9M | 15.48 USD
Baby Clothes1178 / 6M | 15.48 USD
Baby Clothes1178 / 3M | 15.48 USD
---
Sexy Hip Hop Sexy Gothic Party Casual Clothing Street Wear
Orange / L | 25.31 USD
Orange / M | 25.31 USD
Orange / S | 25.31 USD
Green / L | 25.31 USD
Green / M | 25.31 USD
Green / S | 25.31 USD
Black / L | 25.31 USD
Black / M | 25.31 USD
Black / S | 25.31 USD
White / L | 25.31 USD
White / M | 25.31 USD
White / S | 25.31 USD
---
Waterproof Fishing Clothes Tech Hydrophobic Clothing Casual Outdoor Camping Hooded Jackets
Black / 4XL | 24.43 USD
Black / 3XL | 24.43 USD
Black / 2XL | 24.43 USD
Black / XL | 24.43 USD
Black / L | 24.43 USD
Black / M | 24.43 USD
Blue / 4XL | 24.43 USD
Blue / 3XL | 24.43 USD
Blue / 2XL | 24.43 USD
Blue / XL | 24.43 USD
Blue / L | 24.43 USD
Blue / M | 24.43 USD
White / 4XL | 24.43 USD
White / 3XL | 24.43 USD
White / 2XL | 24.43 USD
White / XL | 24.43 USD
White / L | 24.43 USD
White / M | 24.43 USD
---
Tactical Pants Men Summer Casual Army Military Style Trousers Mens Cargo Pants Waterproof Quick Dry Trousers Male Bottom
Wish846-Grey / 4XL | 19.59 USD
Wish846-Grey / XXXL | 19.59 USD
Wish846-Grey / XXL | 19.59 USD
Wish846-Grey / XL | 19.59 USD
Wish846-Grey / L | 19.59 USD
Wish846-Grey / M | 19.59 USD
Wish846-Black / 4XL | 19.59 USD
Wish846-Black / XXXL | 19.59 USD
Wish846-Black / XXL | 19.59 USD
Wish846-Black / XL | 19.59 USD
Wish846-Black / L | 19.59 USD
Wish846-Black / M | 19.59 USD
Wish846-ArmyGreen / 4XL | 19.59 USD
Wish846-ArmyGreen / XXXL | 19.59 USD
Wish846-ArmyGreen / XXL | 19.59 USD
Wish846-ArmyGreen / XL | 19.59 USD
Wish846-ArmyGreen / L | 19.59 USD
Wish846-ArmyGreen / M | 19.59 USD
---
2019 Cotton Men Jogger sportswear Pants Casual Elastic cotton Mens Fitness Workout Pants skinny Sweatpants Trousers Jogger Pants
4 / XXL | 23.20 USD
4 / XL | 23.20 USD
4 / L | 23.20 USD
4 / M | 23.20 USD
2 / XXL | 23.20 USD
2 / XL | 23.20 USD
2 / L | 23.20 USD
2 / M | 23.20 USD
1 / XXL | 23.20 USD
1 / XL | 23.20 USD
1 / L | 23.20 USD
1 / M | 23.20 USD
3 / XXL | 23.20 USD
3 / XL | 23.20 USD
3 / L | 23.20 USD
3 / M | 23.20 USD
---
CARANFIER Mens PU Hooded Jackets Coats Motorcycle Biker Faux Leather Jacket Men Classic Winter Jackets Clothes European Size
Hood Black / XXXL | 63.30 USD
Hood Black / XXL | 63.30 USD
Hood Black / XL | 63.30 USD
Hood Black / L | 63.30 USD
Hood Black / M | 63.30 USD
Hood Black / S | 63.30 USD
Hood coffee / XXXL | 63.30 USD
Hood coffee / XXL | 63.30 USD
Hood coffee / XL | 63.30 USD
Hood coffee / L | 63.30 USD
Hood coffee / M | 63.30 USD
Hood coffee / S | 63.30 USD
---
Other Shopify Stores Registered on July 25, 2022